Description
Title: Invest for Bright Future (April 2019) by Hong Leong
Date: 27 April 2019 (Saturday)
Time: 2:30pm - 4:00pm
Expected Attendees: 30 pax
Person In Charge: Jazz Khor 0172543133
Objectives:
1. Strategies to invest for better lifestyle and future
2. Increase rate of income in Malaysia
3. Improve knowledge of financial literary among Malaysians
Issues in Malaysia:
1. Experience high living cost with low income
2. Lack of knowledge in financial planning
3. Low financial literacy rate in Malaysia
Financial Literacy- Set of skills and knowledge that allows individual to make informed and effective decisions with all their financial resources
EPF Releases Belanjawanku, An Expenditure Guide for Malaysians
The EPF and University of Malaya collaborated to create a comprehensive estimated guide to achieve an acceptable standard of living in Malaysia.
The Employees Provident Fund ( EPF), in collaboration with the University of Malaya and the Social Wellbeing Research Centre (SWRC), has launched Belanjawanku, a comprehensive expenditure guide for different Malaysian households. It is one of the Government's efforts to improve the people's knowledge in financial literacy, allowing them to make informed and effective financial decisions.
Commenting on the launch, Finance Minister Lim Guan Eng said that a low financial literacy rate is one of the reasons why a lot of Malaysians end up in bankruptcy. This claim is based on research by S&P Global Literacy Financial (2014) which estimated that Malaysia's financial literacy rate stands at 36%compared to 59% in developed countries.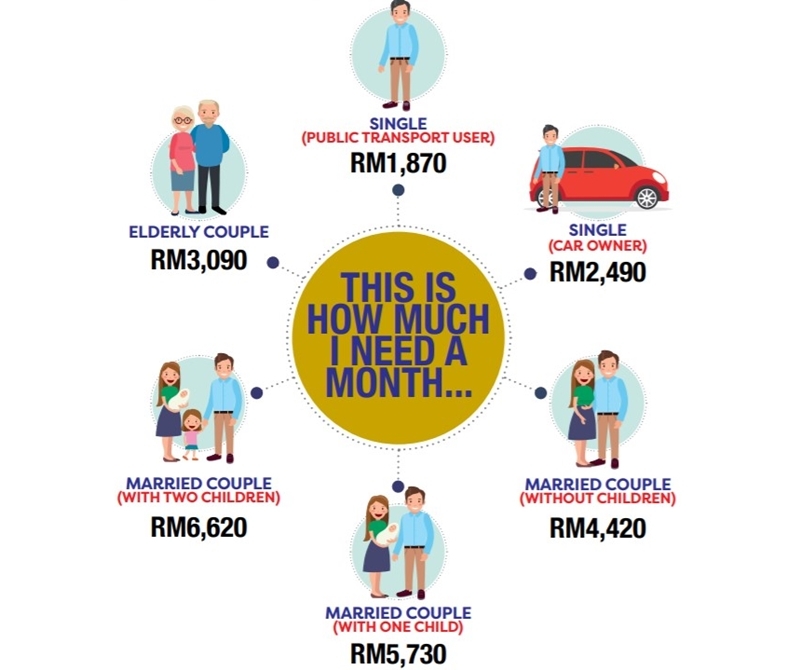 If you are a single car owner, your estimated monthly budget jumps by a good RM620 to RM2,490 due to owning a car. Most of the other categories remain the same but the budget estimate that covers Annual Expenses will increase from RM50 to RM140 as a car owner.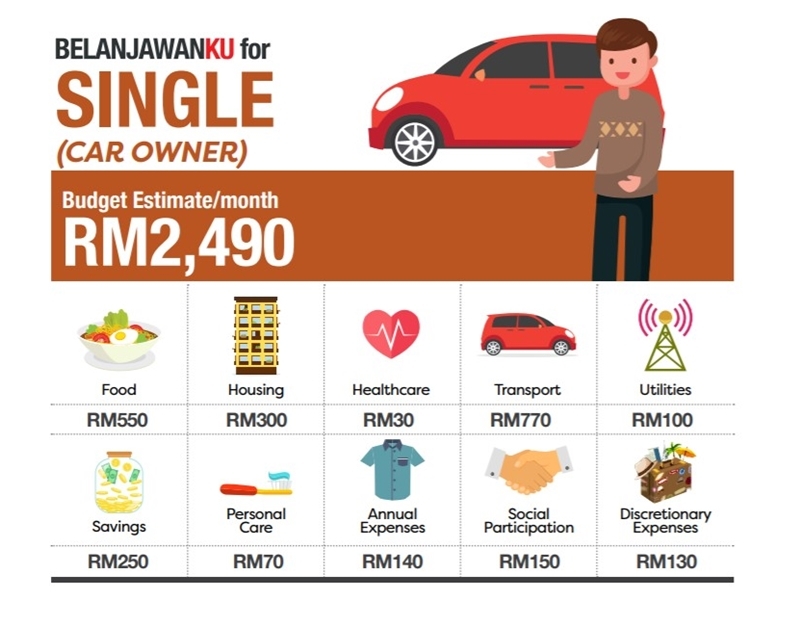 For married couples without children, the monthly recommended budget is RM4,420 which translates to RM2,210 per person. Thanks to the assumed shared responsibilities, this budget sees a RM280 decrease from that of a single car owner. The decrease also comes assumptions like married couples would prefer cooking to eating out.
That said, their transportation and housing costs is quite high based on this guide, which translates to an overall higher budget per month.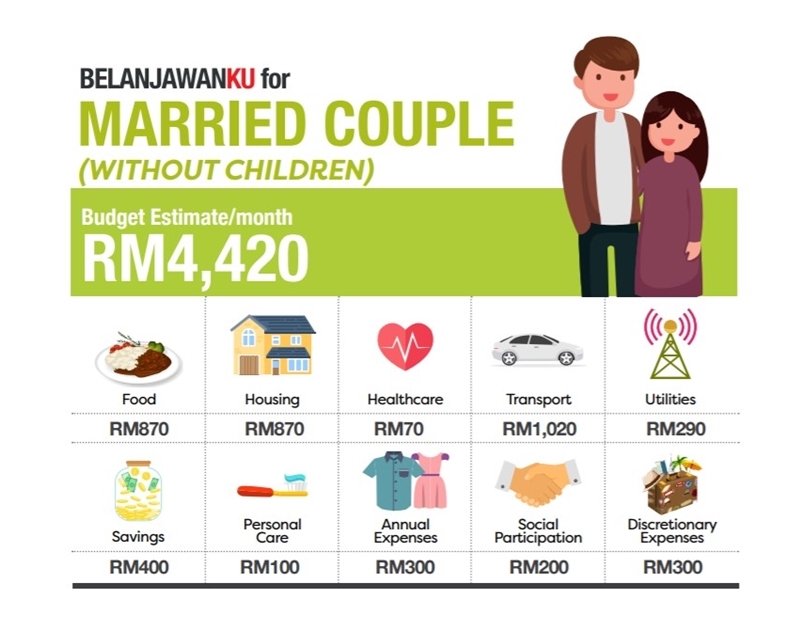 Therefore, Hong Leong is organizing a FREE TALK on how to increase your income and gain more knowledge on Financial Literacy. Your future is determined by the strategies that you have implemented from now. In the seminar, we will share with you effective ways to achieve desired lifestyle and future.
Register now for FREE!!