Description
Hi there,

Do you invest? I can guide you to beat the market and maximise your returns.
If you dont invest, you are at the right place to learn how to.

Most investors think that all they have to do is find the 'right' strategy, make an investment, follow their plan and they will be set for life. However, that is easier said than done.

Winning investors think differently...it is not about how much you know but about the decision making skills applied to your investments.

Hi, I'm Jay Chia, a well-sought after IBF approved financial trainer and experienced trading representative, and has conducted numerous training sessions around the South-East Asian region, having taught over 1000 individuals.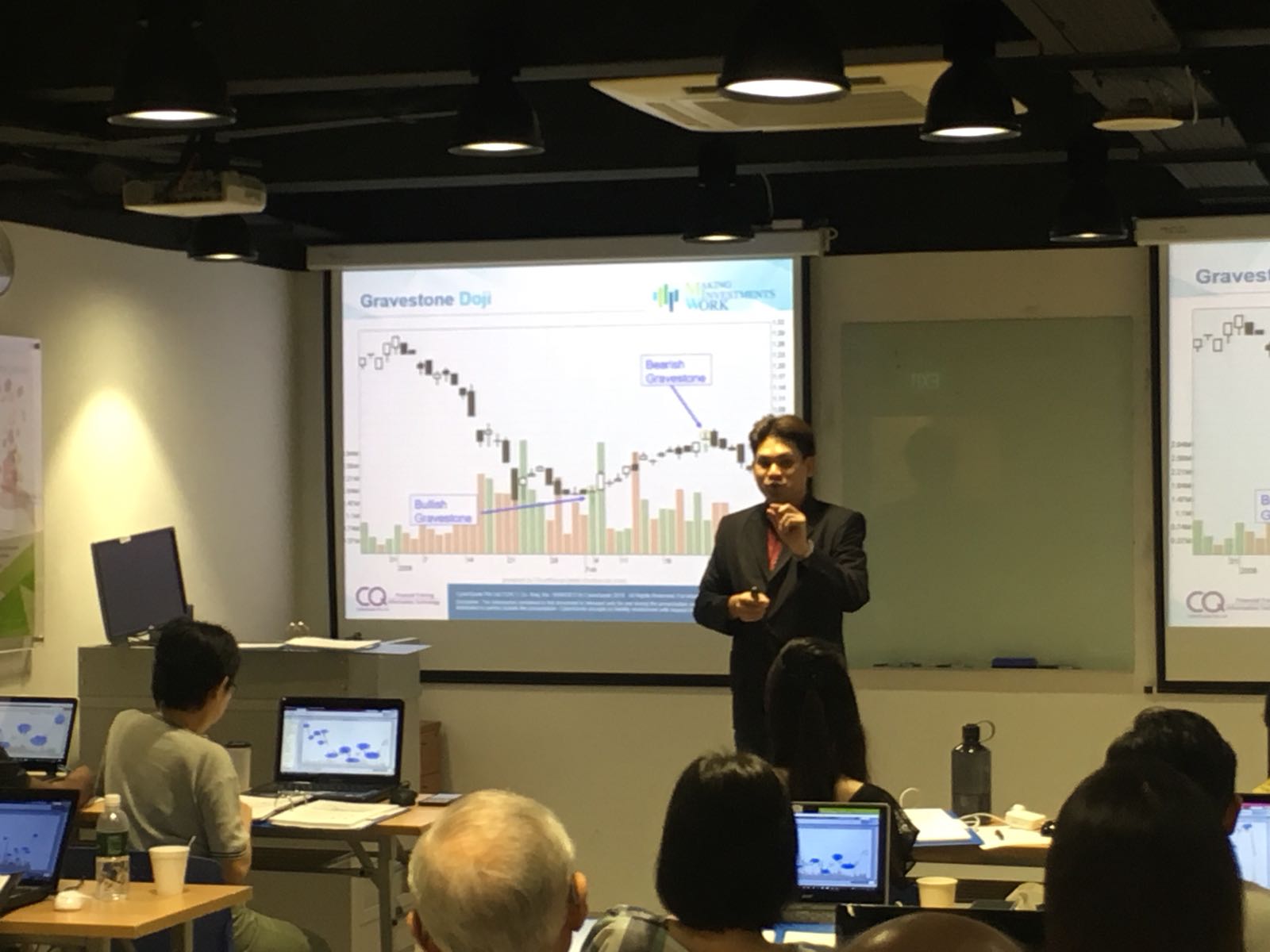 Do you have the right mindset? Are you emotionally attached to your investments?

Our emotions can hinder our decision making skills, sometimes causing us to miss out on important market signals and making sub-optimal investment decisions.

Many retail investors are unable to make good financial decisions, often running into pitfalls caused by a mixture of greed, hope and fear. Even the most optimal investment strategy may not always produce profitable investments.

By learning from their mistakes, I have designed a revolutionary investment system that helps me to tap into opportunities in the ever changing market environment and understand investor behavior.

If you would like to know how to overcome mistakes made by retail investors and get tips on how to make the best investment decisions, join me in my upcoming Investment Workshop!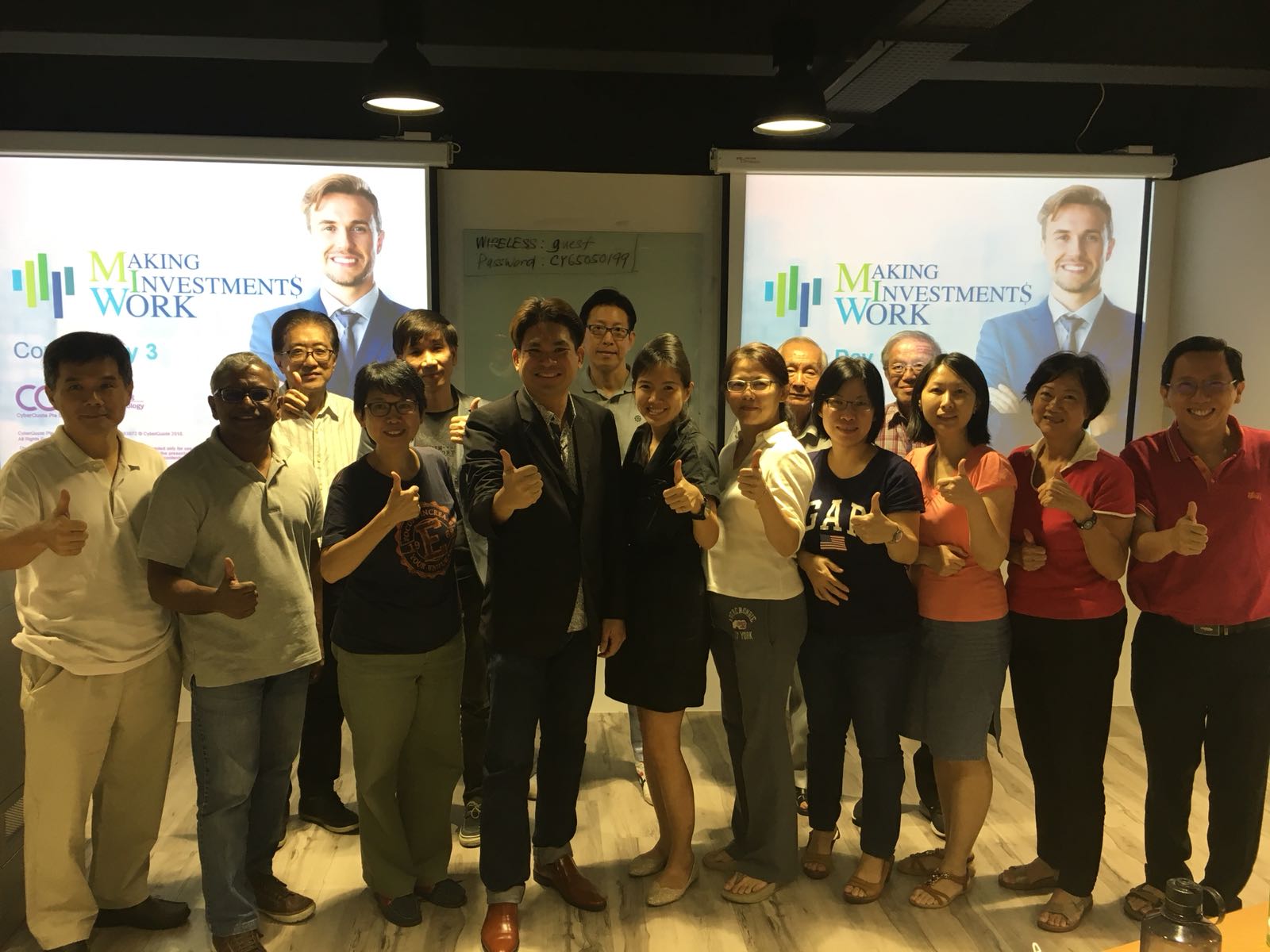 FREE 2hr Workshop Outline

1) How do I make my money work for me and to manage wealth
2) Using passive income to grow wealth: Learn how to get regular passive income to grow your wealth
3) Types of Investors and their psychology: Learn the psychology and understand irrational financial decisions that retailers always make that impact their investment and trading decisions
4) How to handle losses and manage your risk: Learn how to make rational investment decisions while managing your risk
5) Achieving Success: Learn what is the formula to success and the steps to achieving it

Please register early as seats are limited! I can't wait to share with you my investment system and help you achieve financial freedom.

---
About Jay Chia:
With more than 10 years of experience, Jay Chia is a dual-licensed Trading Representative and Financial Advisor with Phillip Securities Pte Ltd and holds a degree specialising in finance. He applies his extensive financial knowledge of Fundamental Analysis and Technical Analysis to form basis for his market insights. Extremely passionate and highly approachable, Jay loves to share and discuss his knowledge so as to educate his clients and the community.
He is a well-sought after financial trainer, and has conducted numerous trainings around the South-East Asian region, including Singapore and Malaysia, having taught over 1000 individuals. He focuses on helping clients achieve their financial goals and increase their probability of success in the stock market through unique and simple strategies, combining Fundamental and Technical analysis.
---
Disclaimer
The contents of this document, including the terms and conditions, are subject to change and may be modified, deleted or replaced from time to time and at any time at the sole and absolute discretion of CyberQuote Pte Ltd ("CPL"). CPL accepts no responsibility for the results of any actions taken by students after attending our courses, nor for the accuracy or completeness of any material contained herein. Information on courses or any other arrangement for courses, including fees, staffing and class sizes are an expression of CPL's intentions only and do not constitute a firm offer or undertaking to you. CPL reserves the right to discontinue or vary courses without notice and to impose limitations on enrolment in any course. Opinions and projections reflect our opinion as of the date of the analysis and are subject to change without notice. Investors should make their own investment and trading decision based on their own final analysis. All forms of investments carry risks, including the risk of losing all of the invested amount. Such activities may not be suitable for everyone.Past performance is not indicative of future results.
Copyright © 2018 CyberQuote Pte Ltd. All rights reserved. No part of this publication may be reproduced, stored, transmitted in any form of by any means without CyberQuote Pte Ltd's prior written consent.