About this Event
Investing is Simple, yet never Easy!!
Most who Pick Up the Courage to Start either End up not Having much Profit or In Losses!!
Even Wealth Coach, Kevin Tan made losses when he started his Investment Journey & ended in Debts!!😬😬😨😨
But, after making improvement in his Learnings, he was able to get out of his Debts & after spending thousands more for his Learnings, he manage to attain Financial Freedom from Investing!!🤑🤑😀😀
So, don't miss out this chance to learn from him, a Simple Wealth Coach that's no different from Any 1 of You except for the Investing Experiences.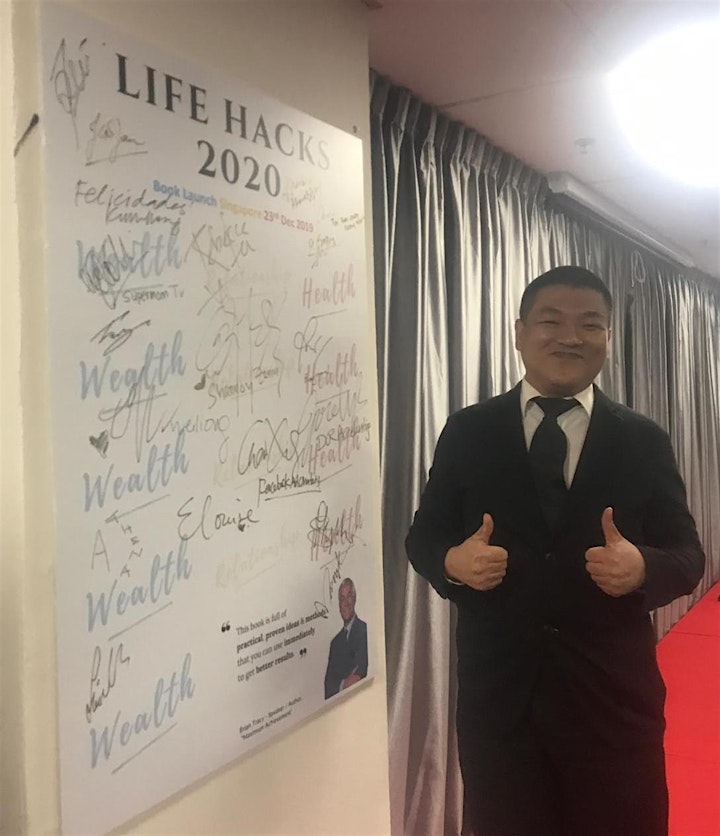 Wealth Coach Kevin Tan at the Book Launch of Life Hacks 2020!!