Description
Calling all members of the InvestingNote Community!
Do you already know all the functions of the platform, or have you been wondering how to use a particular feature? We're asking because we've been making many improvements that you might have missed!
Our new features include crowdsource sentiments on charts, stock calendar and personalising your feed to fit your investing style better. For the benefit of you as an investor and our community member, this seminar will show you how to use them!
Also, we're partnering with CIMB Securities to bring you the Sector Market Outlook for Offshore, Oil and Telco sectors specifically!
Are these sectors showing signs of reversal? Are the sleeping giants rising up again?
Let CIMB's leading market strategist, Jake Chow, who is well versed in technicals, give you expert insights on what you need to know exactly about these sectors as a retail investor.
Seats for this free event are limited on a first come first served basis. Kindly register today to avoid disappointment.
---
Seminar Schedule:
Date: 15th March 2017
Time: 7pm - 9pm (6.30pm registration)
7pm - 7.15pm, IN walkthrough

7.15pm - 7.30pm, CIMB account promotion

7.30pm - 9pm, Market Outlook and short Q&A
Refreshments not provided.
---
In partnership with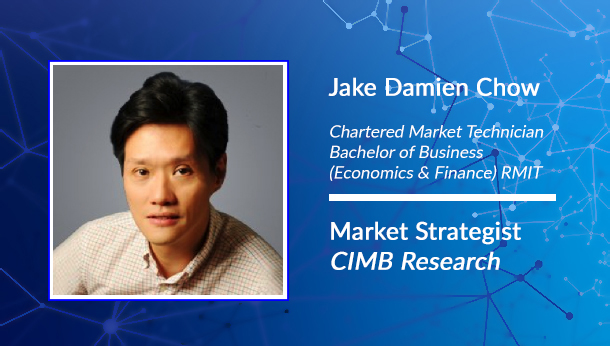 Speaker Profile:
Jake Damien Chow, CMT, is currently the market strategist with CIMB research. He specialises in technical analysis and is a strong proponent of systematic (rule-based) trading.
He tracks global macro data; capital flows and conducts quantitative research to generate trading/investment ideas.
Research interests include portfolio management, global macro/risk parity/quantitative trading strategies, factor investing, asset relationships (inter-market analysis, sector rotation and relative strength), system development and testing, algorithmic trading and behavioural finance.
Jake earned a Bachelor of Business majoring in Economics and Finance from RMIT University in Melbourne. He is a Chartered Market Technician (CMT) and a member of the Market Technicians Association (MTA).