Investment Opportunities in the Singapore Stock Market and the Future of th...
Event Information
Location
CGS-CIMB Securities Investment Centre 50 Raffles Place #01-01 Singapore Land Tower Singapore 048623
Description
*Due to overwhelming response, kindly drop us an e-mail at sg.cfdquery@cgs-cimb.com if you're unable to reserve a seat. We will put you in a waiting list and contact you if there's available seat. Thanks for your support!*
With 2018 drawing to an end, we also look ahead towards 2019 and beyond. With many external factors in play, such as the Trade War between the U.S. and China, 2018 has been a relatively challenging year for investors. Navigating through this complicated investment environment is no easy feat, but with the right strategies, you stand a chance to keep the odds in your favour. In this seminar, we also offer an alternative look at what's in store for you and the STI in 2019 from Fengshui perspective. You never know, luck may be on your side.
Join Master Desmond Ng, Founder of Desmond Jason Academy and Clarence Chee, Stock Trading Coach and CEO of T3B, to find out more about the luck cycle or trend of various sectors and possible investment or trading opportunities. Leries Goh, Associate Director of CGS-CIMB Securities, will also join in to speak about utilising leveraged products (CFDs) to define your trading edge.
Date: 12th January 2019 (Saturday)
Venue: CGS-CIMB Securities Investment Centre
50 Raffles Place #01-01,Singapore Land Tower
Singapore 068804
Time: 10.00 am – 12.30 pm (Registration starts at 9.45 am)
Program:
9.45 am Registration
10.00 am – 11.00 am 2019 stock Market according to the 8 Mystic Door -Master Desmond Ng, Founder (Desmond Jason Academy Pte Ltd)
11.00 am – 11.30 am Using CFDs to Define Your Trading edge -Ms Leries Goh,Associate Director (CGS-CIMB Securities)
11.30 am – 12.30 pm Investment opportunities in the Singapore Stock Market and the Future of the Singapore Economy beyond 2020- Clarence Chee, MD & CEO (T3B Capital and T3B Asia Pte Ltd)
Speaker Profiles:
Master Desmond Ng is the one of the founders of Desmond Jason Academy Pte Ltd. He is a veteran of this ancient art of geomancy with more than 20 years of experience. He holds a degree from Nanyang Technological University and a Master degree from Monash University. Being actively involved in geomancy work or Feng Shui for more than two decades, he is known as the geomancy advisor to numerous companies and individuals.He has been invited to give talks and Feng Shui consultation in Singapore, Indonesia, China, Australia and Canada. One of his much sought after expertise besides Feng Shui consultation, is to predict the rise and fall of the stock market. His clients often seek his advice to narrow down their investment scope to seize opportunities and minimize risks.
Leries Goh has more than 10 years of extensive experience in various financial products inclusive of Equities, CFDs, Futures and Forex. She has also obtained a Chinese Language and Literature Degree from Beijing Normal University (北京师范大学) and is trained in Marketing and Business Management. Effectively bilingual, Leries speaks in various seminars across regional countries and conducts training for internal sales force, clients and savvy investors.
Clarence Chee is the Stock Trading Coach and Mentor for T3B. He is also the Managing Director (MD) and Chief Executive Officer (CEO) of T3B Capital Pte Ltd and T3B Asia Pte Ltd. Clarence Chee has been trading Singapore and Malaysia Stocks since the 1980s. He started trading Forex in the 1990s with a bucket-shop. He picked up stock index trading during the Asian Financial Crisis. He resumed active stock trading in 2012. For the past three years, he has been actively trading in the U.S. stock market and guiding his community of stock traders.As a Stock Trading Coach and Mentor, he provides life-time support to a community of more than 1,000 stock traders from Singapore, Malaysia and Indonesia via his own media channels.
Find us on Facebook by using the QR code below: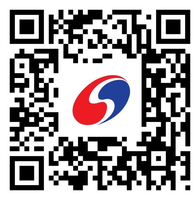 REGISTRATION NAME DOES NOT NEED TO BE AS PER NRIC 
By providing your personal data, you consent to CGS-CIMB Securities (Singapore) Pte. Ltd. ('CGS-CIMB Securities') collecting, using, disclosing and/or processing your personal data for the purpose(s) of: 
(a) Processing your registration/sign-in to visit and/or access CGS-CIMB Securities' premises; 
(b) Record keeping, visitor log monitoring, audit, data storage or backup (including for disaster recovery); 
(c) Security and public safety; 
(d) Contacting you in the event of emergency and/or investigation (including contact tracing for medical reason or otherwise); and
(e) To contact you for future events/seminars and product promotions. 
If you have any questions relating to CGS-CIMB Securities' collection, use and disclosure of your personal data, you may contact dpo_securities@cgs-cimb.com.
Date and Time
Location
CGS-CIMB Securities Investment Centre 50 Raffles Place #01-01 Singapore Land Tower Singapore 048623