Description
Malaysia, a resource-rich developing country and ASEAN's third largest economy, has set its sights to transform itself to become a developed nation by 2020. Recognised as one of the fastest developing countries in Asia, Malaysia looks set on achieving Vision 2020, and even TN50 – an initiative which is currently in place to help plan for the future of Malaysia between 2020 and 2050.
With a dynamic and diversified market, coupled with the ongoing support through the various initiatives, therein lies many opportunities that new and experienced investors can explore. However, do you know what should you be looking out for?
Join us at our upcoming seminar where Mr Sebastian Goh, Portfolio Manager at Phillip Securities Ptd Ltd who covers Malaysia Focused Equity, share his insights on the key investment themes in Malaysia.
Seminar Details
Date: 24 April 2018
Time: 12:30pm - 1:30pm
(Registration commences at 12:00pm)
Venue: 250 North Bridge Road
Raffles City Tower
Level 6 Presentation room
Speakers Profile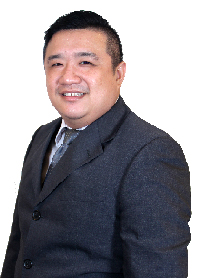 Mr Sebastian Goh
Portfolio Manager, Phillip Securities Pte Ltd
Mr Goh joined Phillip Securities in 2008 as an equity dealer with our POEMS Dealing team, progressing to head the team before joining Managed Account Department as a Portfolio Manager. He has conducted investment-related educational seminars and appeared in radio interviews with 938 Live on Monday mornings. He places emphasis on looking at the company's fundamentals and future growth prospects, prior to investing. Mr Goh holds a Masters of Applied Finance degree from Macquarie University, and a Bachelor of Engineering from Nanyang Technological University.
MA Service Coverage: Global Hybrid, Malaysia Focused Equity, HK/China Focused Equity