Description
25 September 2019, 6:00pm - 8:30pm, Nordic Innovation House Singapore

With the rise in the digital economy, it has become more important to understand, practice and protect your business venture with Intellectual Property Rights (IPR). Some common IPRs include copyrighting, trademarking and patenting your products, technology or innovation.

In partnership with South-East Asia IPR SME Helpdesk, we are hosting a session on the fundamentals of IPR, IPR business management strategies, and legal processes in Singapore and Southeast Asia (SEA).

Whether you're exploring or an existing European Union business venture in the SEA market, join our speakers to learn how to effectively implement IPR strategies with the right tools and achieve more growth, less risk in your innovative business development.

We will also share more on these discussion points:
• IPR on hardware and software products or services
• Understanding the key considerations of IPR in SEA
• Overall IPR legal landscape between SEA and Europe and cross-border IPR protection
• Actionable procedures to secure regional or global IPR

*This event is exclusively for startups, SMEs, corporates, and investors from the European Union. Nordic Innovation House Singapore members and Nordic Business Groups members (Finnish Business Council Singapore, Norwegian Business Association Singapore and Swedish Chamber of Commerce Singapore) are welcome too.
---

Agenda
06:00pm - 06:20pm
Registration and Networking

06:20pm - 06:30pm
Welcome Address by Nordic Innovation House Singapore

06:30pm - 06:45pm
Introduction to South-East Asia IPR SME Helpdesk and IPR
by Marta Bettinazzi, IP Business Advisor, South-East Asia IPR SME Helpdesk

06:45pm - 07:25pm
IPR Business Strategies in Singapore and Southeast Asia
by James Kinnaird, Partner, Marks & Clerk Singapore

07:25pm - 07:40pm
Q&A session

07:40pm - 08:30pm
Networking with Beverages and Light Bites



---

IPR Speakers



Ms. Marta Bettinazzi is the new IP Advisor of the South-East Asia IPR SME Helpdesk project located in Ho Chi Minh City. Marta is in charge of delivering IPR training across Southeast Asia, advising European SMEs on inquiries related to Southeast Asia.

Marta holds a Master Degree in Law from the University of Pavia (Italy), and a Ph.D. in Roman Law and European legal culture from the Universities of Pavia and Saarbrücken (Germany). She has also completed an LLM program in European and International Law at the Europa Institut in Saarbrücken (Germany), specialising in European Economic Law and IPR.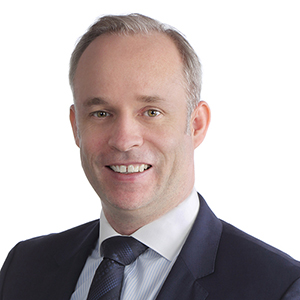 Mr. James Kinnaird (BSc(Hons) Chemistry with Medicinal Chemistry from Glasgow University, Ph.D. from Cambridge University) initially followed the usual path for chemists with his background and spent time in the US doing postdoctoral work at Columbia University and as a medicinal chemist at Pfizer in Sandwich (UK), before switching track to become a patent attorney in 2005. He is now a Registered Singapore Patent attorney (2014), Chartered Patent Attorney (UK, 2009) and he was also a European Patent Attorney (qualified 2009) before his move to Singapore in 2013.

James is now a Partner in the Singapore office of Marks & Clerk and has broad experience in assisting clients to protect their ideas over a wide range of technology areas, including the electronic and chemical arts, as well as wearable technology, materials, and food. James also has particular expertise in assisting clients to understand IP-risks associated with launching their product in a new territory – particularly in ASEAN. James has been actively involved in training the next generation of patent attorneys and he was also a member of two examination committees for the Singapore patent examinations from 2015 to 2018.



---

In partnership with: