Description
Tired of being tired all the time?
Aging people often suffer from diminished energy and persistent tiredness. But contrary to popular belief, mental and physical fatigue are not always natural products of growing older.
The causes of fatigue can be difficult to pinpoint—and therefore, challenging to treat. As a result, many people reach for stimulants, usually in the form of caffeine or energy drinks to artificially boost their energy levels. These options may work for the short-term, but they don't create natural energy in your body; they temporarily squeeze adrenaline from your cells creating a larger energy deficit later on.
However, you don't have to resort to stimulants to replenish your body's energy stores. Two traditional Chinese medicine ingredients have been found to work at the cellular level to boost your body's own natural energy source called ATP.
The potent medicinal mushroom called Cordyceps (冬虫夏草) and Ginseng (人参) root provide sustainable energy by utilizing your body's own energy resources.
Whatever the source of your fatigue—mental, emotional, physical, stress, or other—these two compounds can boost ATP levels and help you maintain optimal energy despite the passage of time.
What Is Cordyceps (冬虫夏草)?
Cordyceps Sinensis, also known as caterpillar fungus. In Chinese, we called it 冬虫夏草 (direct translation as 'Winter worm Summer grass'), or simple term as 冬虫草, or even just 虫草. In Tibet this fungus is known as yartsa gunbu, or "summer grass, winter worm." It was initially identified when local herders observed that yak, goat, and sheep that ate cordyceps while grazing became very strong and stout.


How does it work?
Cordyceps might improve immunity by stimulating cells and specific chemicals in the immune system. It may also have activity against cancer cells and may shrink tumor size, particularly with lung or skin cancers.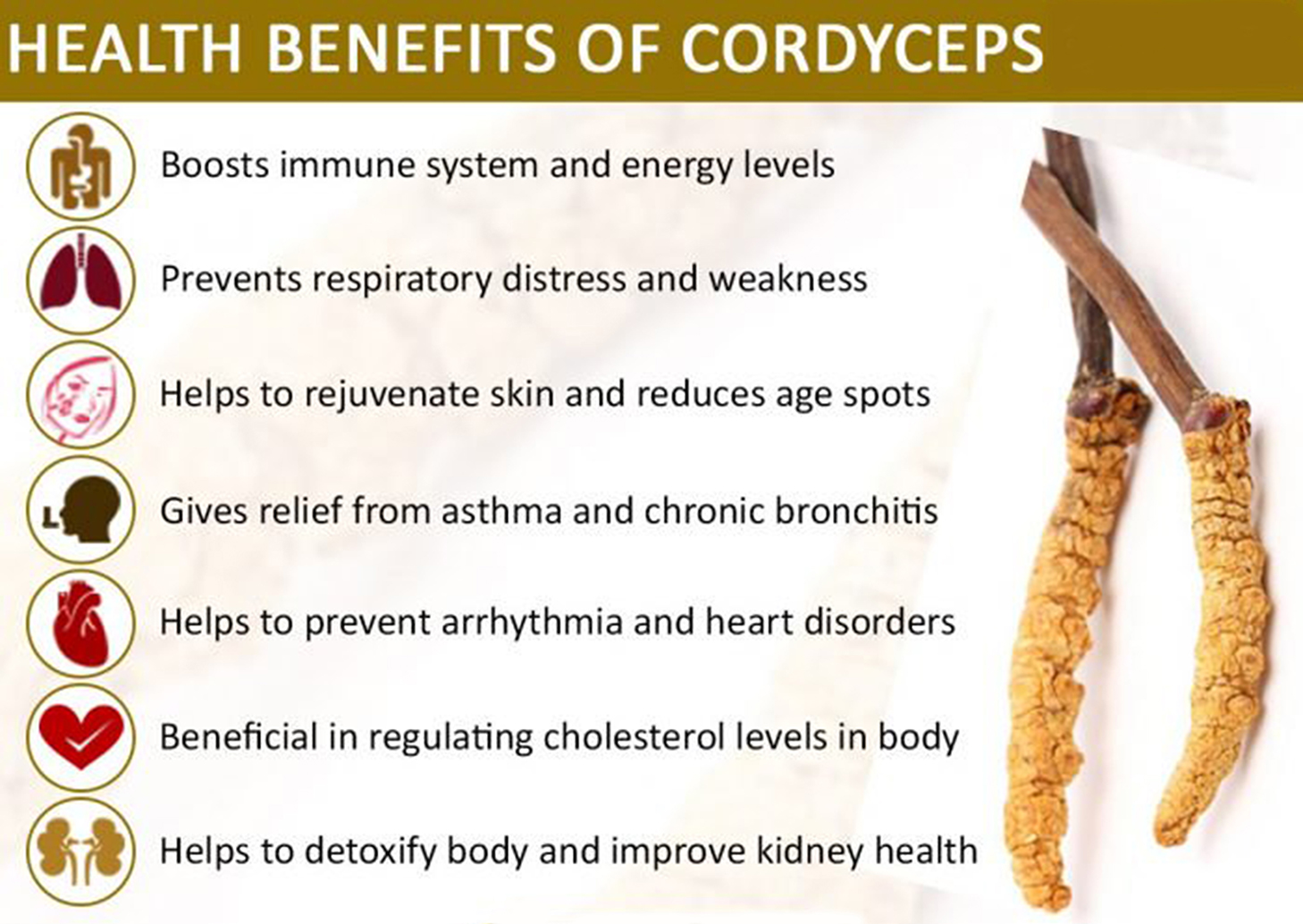 What is Ginseng (人参)?
Ginseng (人参) was originally named "man root" because its roots resemble little people, with forks that look like arms and legs. Both the root and the leaves of this plant have benefits to humans, from antioxidant to energy-supporting properties.
In skin care, ginseng is prized as an anti-aging ingredient because it has so many phytonutrients, and because it helps tone and brighten skin. There are 11 different species of Ginseng that fall under the genus 'Panax'; meaning 'all heal' in Greek. The Asian Ginseng is also known as Korean Ginseng as Korea is the largest supplier of the herb world over.
How does Ginseng (人参) work?
Ginseng's mechanisms of action are attributed to bioactive molecules called ginsenosides found naturally in this herbal extract. Asian ginseng (Panax ginseng) is said to work as natural remedies for several diseases and health conditions.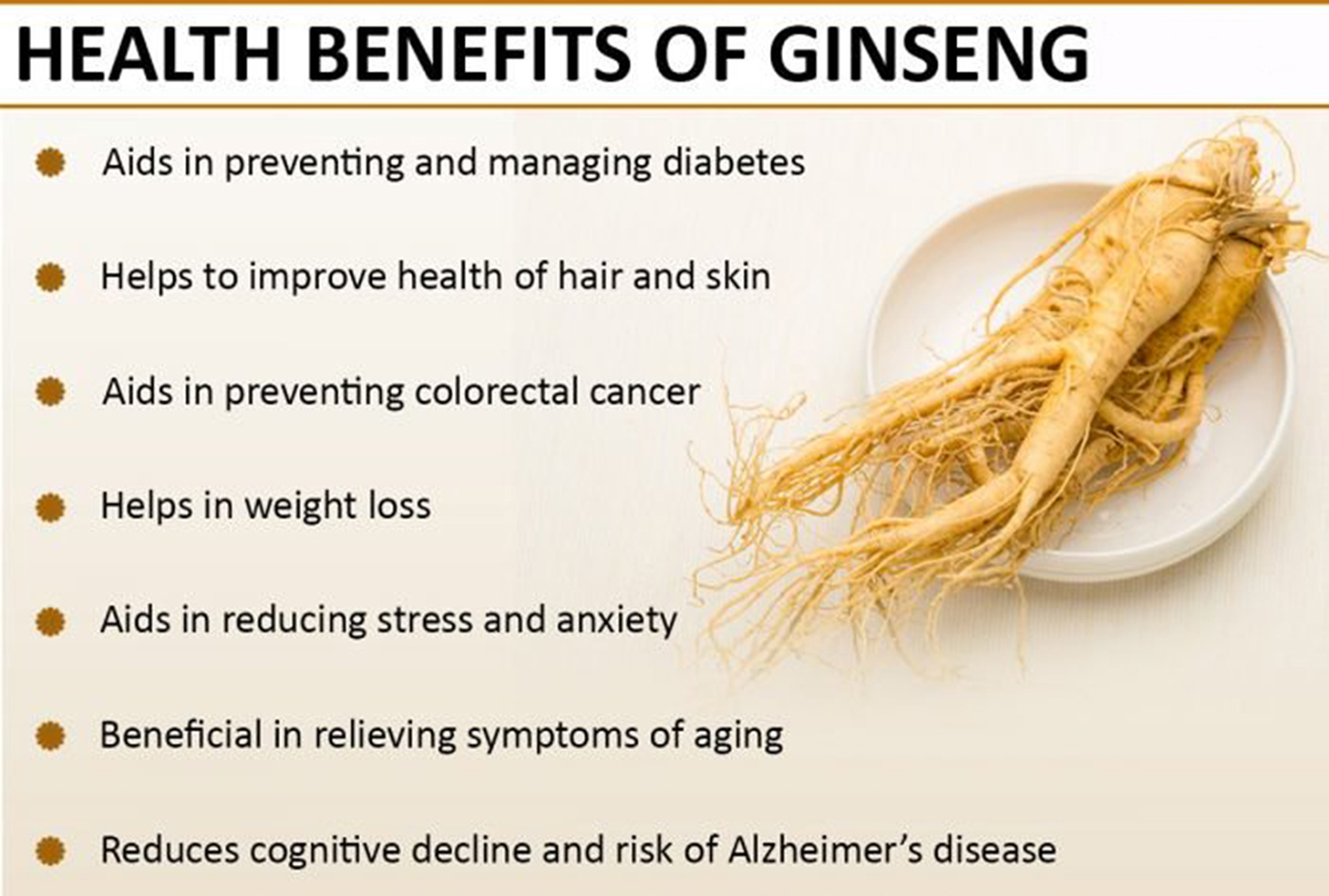 Learn how you can benefit from the use of Cordyceps and Ginseng products from our health talk. The event is FREE and EVERYONE is welcome to join this informative panel talk.
Healthy lunch and refreshment will be provided!!
Space is limited!! Do invite your friends who may benefit from this session as well!