Description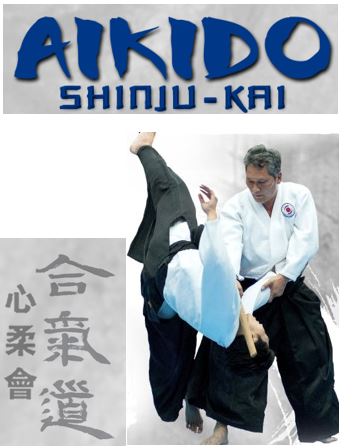 Synopsis:
As Cybersecurity professionals, we spend most of our time behind a computer, fighting criminals in the digital world. However, there's no stopping those same criminals from doing physical harm in the real world, especially to those who get in their way. It is wise to learn physical self-defense aside from cyber self-defense. Join (ISC)2 Singapore Chapter for a free session on Self-Defense for Cybersecurity Professionals by Aikido-Shinju-kai experts…"

About Aikido Shinju-Kai :
AIKIDO SHINJU-KAI (ASK) established in 1988, led by Shihan (Master Instructor) Philip Lee (7th Dan), the highest Dan grade received for any Chinese person to date. Aikido Shinju-Kai is the Leading and largest Aikido organisation in Singapore with over 13,000 members including 2000 children around SouthEast Asia & beyond. An official organization recognized by Aikikai Aikido World Headquarters, Japan to be spreading Aikido Instructions and training of the highest quality in a friendly environment, delivered by well-qualified Instructors.
ASK vision is "to forge an active, healthy and united community through the Art of Harmony"
• Runs a permanent Headquarters Dojo & office with over 80 Dojos islandwide & overseas
• With a team of 87 Instructors and over 100 Assistants.
• Is the first organization to provide Aikido training to premier government bodies such as Singapore Armed Forces, Singapore Police Force, HomeTeam Academy & Singapore Airlines Cabin Crew since 1998.
• The Only organisation approved to conduct Sports Education Programmes (SEP) to schools by the Singapore Sports Council since 2006. Aikido Shinju-Kai has worked with over 70 school presently
• Conduct more than 77 daily classes per week for adults & children and provide private or small group classes
• Tailor specialised Aikido seminars & workshops for corporate needs or management training
• Are officially recognised by the Aikido World Headquarters in Japan, with Grading Authority

Where and When:
Venue: Aikido Shinju-Kai (East Branch), Heartbeat@Bedok, 11 Bedok North St 1 #01-02, S(469662)
Date: 27th April 2018, FridayTime: 6.30pm
Agenda:
6.30 PM - 7.00 PM: Registration
7.00 PM - 8.00 PM: Sharing session by Aikido experts
8.00 PM - 9.00 PM: Networking and knowledge sharing
Attire : Sports Attire
Admission Fee:
Members of (ISC)2 Singapore Chapter: Free
New Members who pay the membership fee at the gate: Free
Non-Members: Pay $25/- at the gate.

Note: (ISC)2 members from Singapore are not members of the Singapore Chapter by default. Please ensure that you have signed up separately with the Singapore Chapter at www.isc2chapter.sg
Membership Rates:
Ordinary Member: $50/- year
Associate Member (Non-credential holders): $30/- year
Student Member: $10/- year

All prices are in Singapore dollars.
Disclaimer:
(ISC)2 Singapore Chapter is not responsible for any form of damages, injuries, losses incurred which may or may not be related to this event before, during and after the event. This event may be rescheduled or cancelled without notice.

By registering to join the above activity, you do so on your own free will and agree to indemnify (ISC)2 Singapore Chapter and its organizers from all liability against all legal suits or claim for loss of life, property, damage or injury however caused leading from your participation in the activity. You certify that you are physically fit to participate in the above activity. You agree to abide by the rules and regulations set for the
individual activity.