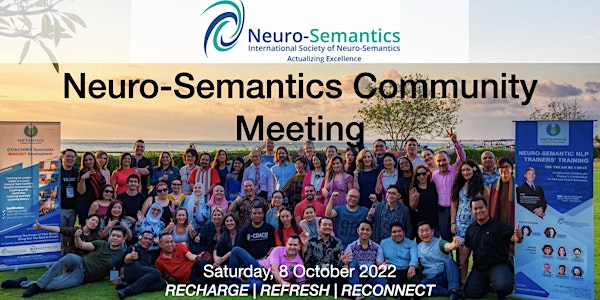 ISNS Community Meeting - LIVING PERSONAL GENIUS
RECHARGE | REFRESH | RECONNECT
About this event
The Theme for this meeting is LIVING PERSONAL GENIUS (LPG).
LPG is about living your personal genius state. What genius state have you created that you are truly living? That is, do you use it daily or nearly daily? You use it as part of being the best version of you. How is it that you are living it?
If LPG is about living person genius, what genius state have you created --- reading, studying, speaking, coaching, training, parenting, selling, etc. that you have found it difficult to live and sustain? What are some of the factors that interfere or block it or in some way stop you from sustaining it?
Consider the Days of LPG...
Day 1: Mastery in the face of problems and set-backs or when triggered.
Day 2: Mastery while working with and through People.
Day 3: Mastery in doing Business and making a living.
Day 4: Mastering a Super-Charged Attitude.
When?
Saturday, 8 October 2022
Bengaluru, India Sat, 8 Oct 2022 at 17:30 IST
Grand Junction, USA Sat, 8 Oct 2022 at 06:00 MDT
Bangkok, Thailand Sat, 8 Oct 2022 at 19:00 ICT
Kuala Lumpur, Malaysia Sat, 8 Oct 2022 at 20:00 MYT
Manila, Philippines Sat, 8 Oct 2022 at 20:00 PHST