Description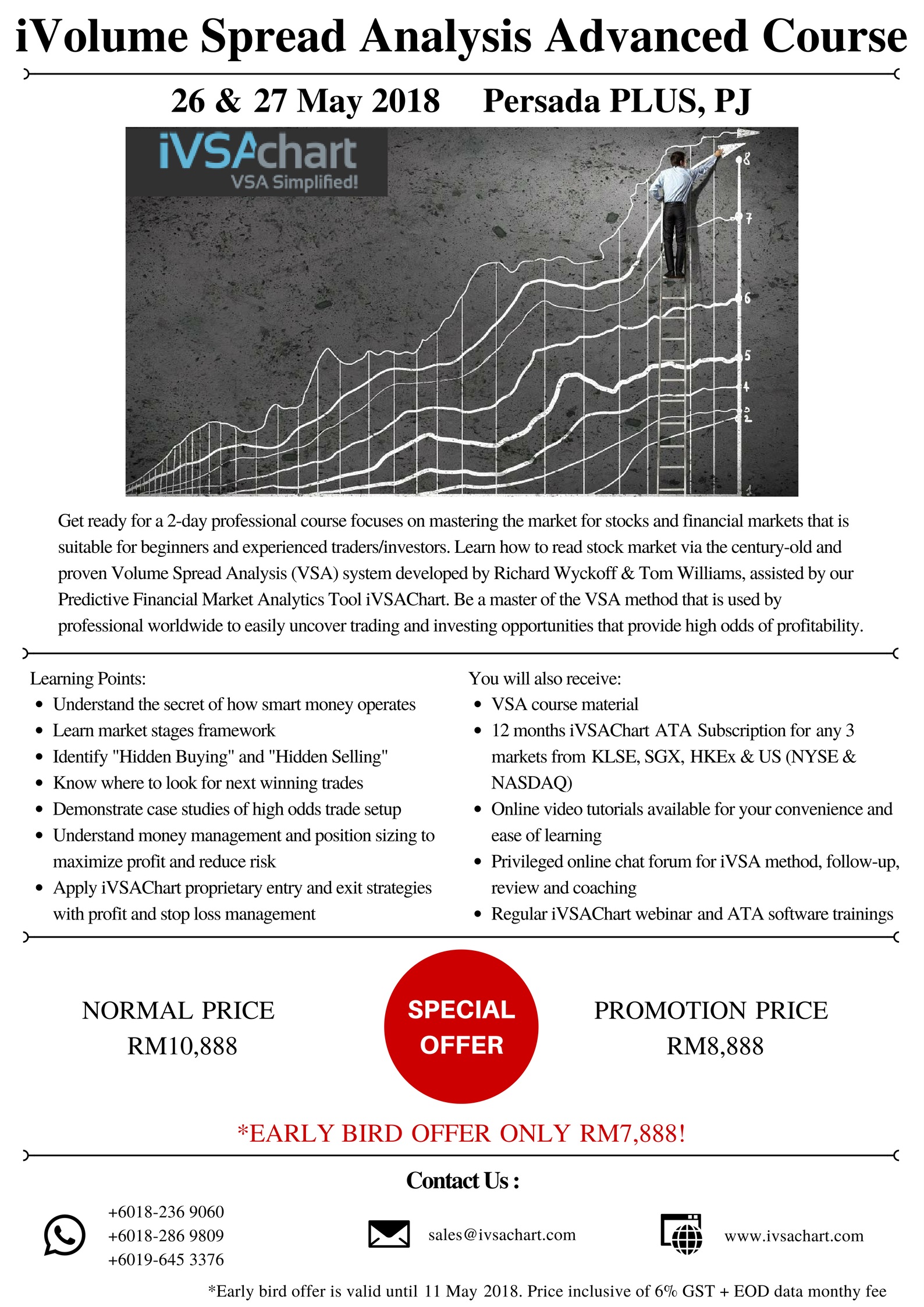 Get ready for a 2-day professional course focuses on mastering the market for stocks and financial markets that is suitable for beginners and experienced traders/investors.
Learn how to read stock market via the century-old and proven Volume Spread Analysis (VSA) system developed by Richard Wyckoff & Tom Williams, assisted by our Predictive Financial Market Analytics Tool iVSAChart.
Be a master of the VSA method that is used by professional worldwide to easily uncover trading and investing opportunities that provide high odds of profitability.