Description

Discover Japanese ICOs at Japan ICO Summit Singapore (July 2018).

Cryptocurrency is now more popular in Japan and other Asian cities. In Singapore, there is constant media coverage of digital currencies and blockchain technology. It is predicted that Singapore will grow into a new hub of virtual currency.

Whether it is Blockchain or FinTech, thess new technologies are changing the world. The advent of the Internet and smartphones has created an unexpected society in the future.

Global ICO Institute has been supporting Japanese companies for the past 10 years. Many of these Japanese companies are strong and trustable.

Who must attend this summit:
Those who are interested in looking for premium ICOs.

Those looking for trustable ICOs.

Those wanting to know more about Japanese blockchain companies.

DON'T MISS THIS CHANCE TO NETWORK WITH JAPANESE ICO OWNERS!

---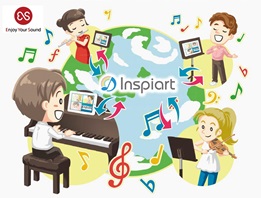 EYS (Enjoy Your Sound)
EYS Music School
"Revolutionize the music industry." ICO organized by EYS music school which develops 17 music studio nationwide. Using EYS tokens, recording sounds created and played by people all over the world using smartphones etc. can do professional-level mixing, mastering and recording easily on-line with AI and deep learning, and distribute and sell the music around the world You can also use the platform which can block copyright · master copy rights protection and revenue distribution by block chains. I want everyone who loves music to know, AI · block chain · virtual currency and new harmony of music.
---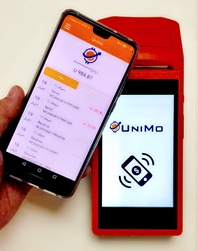 UNIMO
Komars IT Solution Pte. Ltd.
Ever had your hair cut at EC House or eaten at Ramen Champion? Maybe a relaxing spa at Yunomori Onsen Retreat & Spa too?
With presence in Singapore, Hong Kong, Bangkok and Tokyo, these companies intend to introduce Unimo, a token that can be used for payments seamlessly at any of these outlets regionally.
Komars Group, the owner of the companies mentioned above (& many more) aims to be the one-stop centre for money exchange and universal payments which will be integrated into a simple mobile app. Customers using this app will be rewarded with discounts and perks when they patronize any of the stores under the Komars Group.
Now, even your grandma can go cashless without a worry!
---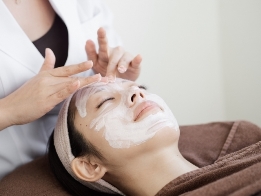 LAZO
LAZO Inc
A project enabling beauty using state-of-the-art regenerative medicine boasted by Japan. Although the medical world is progressing rapidly, regenerative medicine using iPS cells and the like is taking the spotlight. It aims to develop the beauty program that uses regenerative medicine. It is an ICO with high originality that aims to realize "coins as digital currency" by partnering in big chain shops in Southeast Asia and China.
---


Summit Agenda
7.00pm to 7.30pm - Japanese finger food and refreshment
7.30pm to 7.50pm - Cryptocurrency and ICO outlook
7.50pm to 8.10pm - EYS: Enjoy Your Sound
8.10pm to 8.30pm - LAZO Inc: Enabling beauty using state-of-the-art regenerative medicine
8.30pm to 8.50pm - UNIMO: Komars IT Solution Pte Ltd
8.50pm to 9.10pm - Private consulting and networking
Contact Person
Call Dillon at 67361318 or email info@global-ico.org