Description
Japan Market Insights
powered by A*ccelerate, ACE & Leave-a-Nest
The Japan startup ecosystem is growing tremendously, with the number of startups rise more than 30% to 1,426 in 2018 and the amount of funding for startups has grown more than 6X since 2012 (64.5B ¥/ US$586M (2012) to 400B ¥/ US$3.5B (2018)), based on the Japan Startup Finance Report published by entrepedia.

As part of the ACE International Centre's initiative to support the internationalisation journey of technology startups into the region and worldwide, the Market Insights series brings together country and market experts to share their insights on the potential of overseas markets and how to gain access. This will help participants increase their exposure to innovation hotbeds around the world and key emerging markets in our region.
Join this session as part of the Japan Market Insights series to understand how you can gain access to the Japan market and glean insights from our experts!
Date: 26 Aug 2019, Mon
Time: 4.30pm - 7pm
Venue: ACE Ideation Centre, 79 Ayer Rajah Crescent, #01-13, Singapore139955
Programme:
4.30PM: Registration
5PM: Welcome Speech by ACE
5.10PM: Opening Speech, by A*ccelerate
5.15PM: Japan Startup Ecosystem, by Leave a Nest Singapore
5.40PM: Japanese VCs Outlook towards Japan Startups Ecosystem, by Real Tech Fund
6PM: Break
6.15PM: IP Strategy for Startups to Collaborate with Japanese Corporates, by JETRO

6.35PM: Malaysian Drone Startup in Japan, by Aerodyne
6.55PM: Closing
7PM: Networking
About the Speakers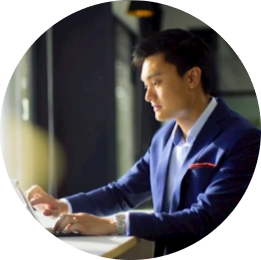 Brian Tan, Deputy Director, Advisory & Start-up Growth, Action Community for Enterpreneurship (ACE)
The Action Community for Entrepreneurship (ACE) is a national private sector-led organisation to drive entrepreneurship and innovation in Singapore.
Launched in 2003 by the Ministry of Trade & Industry and restructured as a private entity in 2014, ACE is supported by the government, under the patronage of Senior Minister of State for Ministry of National Development and Ministry of Trade & Industry, Dr Koh Poh Koon.
ACE's Board of Directors also comprises of experienced entrepreneurs and professionals immersed in the entrepreneurial ecosystem.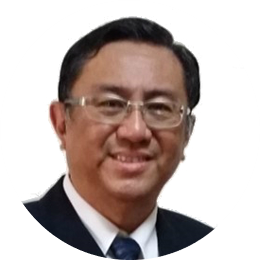 Bobby Ngor, Vice President, Incubation & Start-up Management Division
A*ccelerate is the commercialisation arm of the Agency for Science, Technology and Research (A*STAR), supporting it in transforming the economy by driving innovation and commercialising its research outcomes.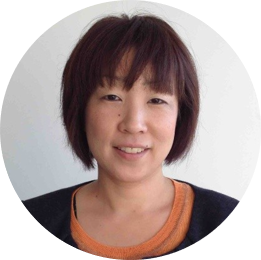 Kihoko Tokue, President, Leave-a-Nest
Leave A Nest started as a science venture company in June 2002 by 15 graduate science students to achieve global happiness by enhancing everyday life through science and education for future generation. Since then, Leave A Nest has built up a direct network with more than 100 companies, 2,000 teachers and 10,000 researchers globally. It's science entrepreneurship pillar has the mission to support technology-based startups from academia or ventures in their early stage to grow their business and R&D. Over the past 5 years, Leave A Nest has supported more than 1200 startups.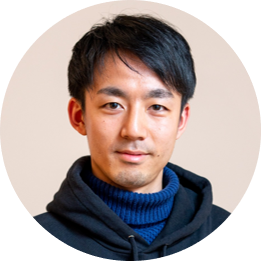 Daiki Kumamoto, Growth Manager, Real Tech Fund
Daiki is the youngest capitalist of the deep-tech startup ecosystem in Japan and is the growth manager of Real Tech Fund, the No.1 VC in Japan that supports deep-tech / real-tech startups. He is specialized in supporting startups especially that bring solutions to care / welfare and is also the head for global strategy. Before joining Real Tech, he was the president of the largest NPO in Japan that commits in supporting young entrepreneurs globally. He graduated Keio SFC University in 2019 with a bachelor in management.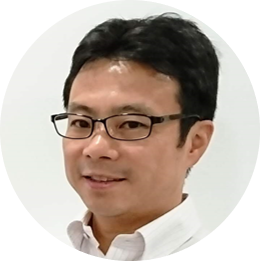 Yutaka Niidome, Director (Intellectual Property), JETRO
Yutaka Niidome is the Director for Intellectual Property (IP) at Japan External Trade Organization (JETRO) Singapore Office. He has more than 20 years of experience in the field of IP, working as a patent examiner and appeals judge for the Japan Patent Office (JPO), doing research on IP and innovation ecosystems at the National Graduate Institute for Policy Studies (GRIPS), and working on trade negotiations for the Ministry of Economy, Trade and Industry (METI).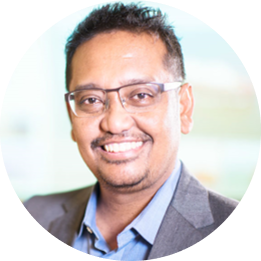 Dr. Kamarul, Founder and CEO, Aerodyne
After graduating from Keio University he joined Real Tech Fund. As a student he has been working at AIESEC to support students who wants to have global exposure and networking as students.
He is now working at Real Tech Fund. Supporting startups working in the area of aging society and any other deep tech area.