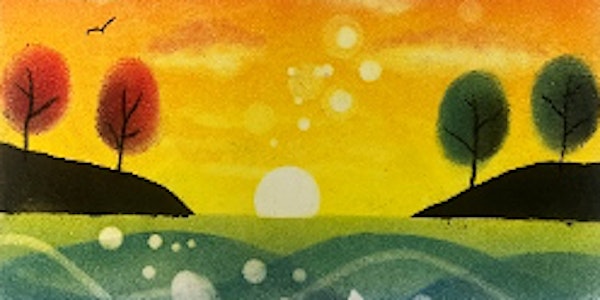 (Japanese Nagomi) Pastel Art Course by Ruyan - NT20230630PAC
Pastel Nagomi Art is therapeutic in nature, calms the mind, and improves your wellbeing.
Date and time
Fri, 30 Jun 2023 10:00 - 12:00 +08
Location
Brahm Centre @ Newton 47 Scotts Road Goldbell Towers #04-02A Singapore, 228233 Singapore
About this event
WHAT?
Pastel Nagomi Art is an art form which originated in Japan and which involves the use of pastels and fingers. It is suitable for beginner artists of all ages, and has a therapeutic effect—it can sooth emotions, calm participants down, and bring happiness.
In this course, Trainer Ruyan will teach you the various skills, techniques and concepts which will result in you creating beautiful designs with your own style. The drawings shown here are for illustration purpose.
Using the various techniques of pastel art to create artwork and find joy and self-satisfaction. Calm the mind and relieve stress from the painting process
WHEN?
Friday, 30 June 10am-12noon
Friday, 7 July 10am-12noon
Friday, 14 July 10am-12noon
Friday, 21 July 10am-12noon
Friday, 28 July 10am-12noon
Friday, 4 August 10am-12noon
Friday, 11 August 10am-12noon
Friday, 18 August 10am-12noon
Total: 8 sessions (16 Hours)
WHERE?
Brahm Centre @ Newton
**Minimum 12 students to start class
Materials provided:
All Art Materials Provided : include Faber Castell Soft Pastel - 24 colours and other items
What to bring from home (Not included):
1. Wet tissue
2. Dry tissue
3. Black pen x 1
4. 2B pencil x 1
5. Ruler x 1
6. A pair of scissors
COURSE FEE:
$280 |$56 for seniors eligible for National Silver Academy (NSA) subsidy**NSA subsidy is for Singaporeans and Permanent Residents aged 50 and above.In addition to NSA subsidy, course fee may be offset by SkillsFuture Credit (SFC).
Payment Procedure:
1) Upon registration, course participants are to make payment for the course through Brahm Centre's Eventbrite page.
2) Participants have to claim with SFC before the course start date through the SkillsFuture portal, https://www.myskillsfuture.gov.sg/content/portal/en/index.html
3) Brahm Centre will reimburse the amount that is successfully claimed upon receipt of the funds from SFC. This procedure can take up to 8 weeks from the course start date.
Notes:
• Please note that payments for courses are non-refundable.
• There are no make-up lessons if you miss any session.
• If you miss the first session, you are allowed to proceed with the course. However, the trainer is not obligated to do a recap during the second session.
• Brahm Centre reserves the right to replace a trainer, should the trainer be unable to conduct the class due to unforeseen circumstances.
Trainer Profile:
Ruyan discovered the calming effects of Pastel Nagomi Art in 2019. Since then, she has not stopped painting, and has taken a keen interest in capturing animal portraits with soft pastel. She hopes to inspire more people through art.
She is a certified advanced instructor in Pastel Nagomi Art, having obtained her diploma from the Japan Pastel Hope Art Association (JPHAA).
Furthermore, the skills and experience she acquired as an ex-MOE teacher for 10 years have allowed her to deliver her lessons clearly and effectively.
About the organiser
Brahm Centre is a leading course provider of a wide range of science-based mindfulness programs to reduce stress and enhance well-being in today's fast paced world. We have worked with healthcare agencies, schools and corporations to equip employees, parents and students with mindfulness tools to help them stay physically and mentally well. 
Course graduates may enhance their practice by joining our weekly mindfulness clubs. Furthermore there are free regular health talks conducted by healthcare professionals and qualified speakers open to the public.
Launched in 2012 as a charity that aims to promote happier and healthier living, Brahm Centre is a full member of the National Council of Social Services and an Institution of Public Character.
Come begin your mindfulness journey with us. 
Please note that all course registrations are NON-refundable. Transfer of selected mindfulness courses is subject to a $30 transfer fee and a $10 admin fee for a mindfulness make-up class. There are NO transfers or make-up classes available for all other courses.