Description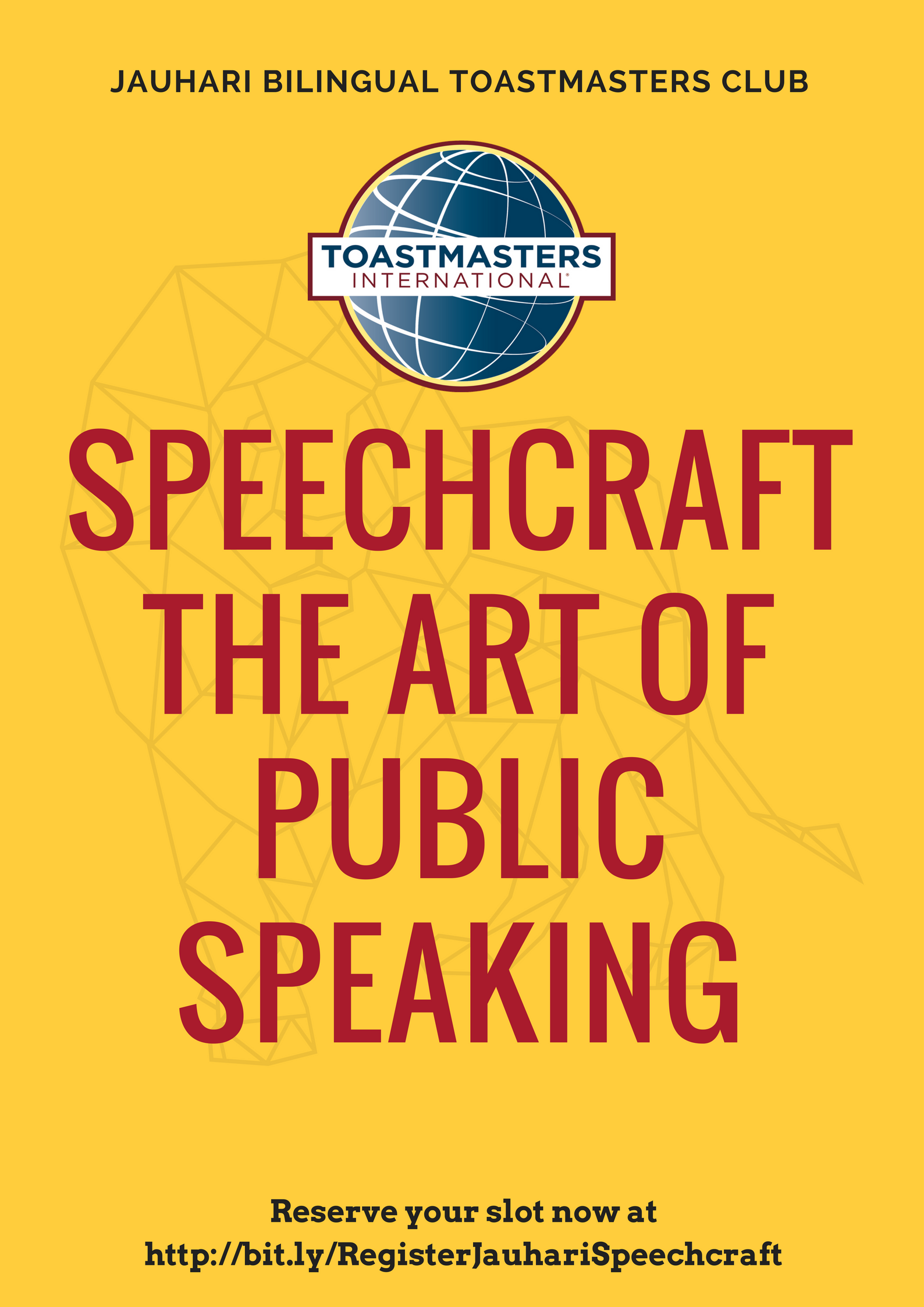 Sometime in March this year, Jauhari Bilingual Toastmasters club, organized her very own speech craft workshops. It was a resounding success as we had a score of participants coming together to learn the finer arts of public speaking.
​
Ever since that successful run, we had received plenty of inquiries, asking if we will be conducting the workshops again!
We are glad to tell you that we are indeed organizing our second run for the year!
=================================
WHAT IS SPEECH CRAFT?
SpeechCraft is an intensive 4 Session public speaking workshop aimed at improving your public speaking and communication skills.
.