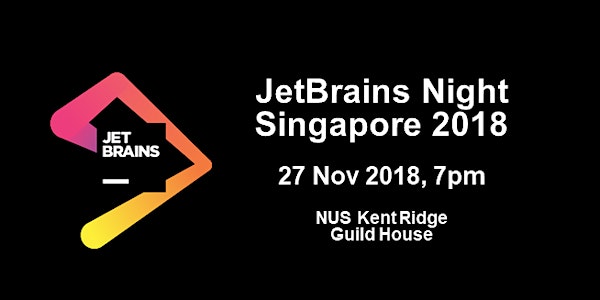 JetBrains Night Singapore 2018
When and where
Location
Kent Ridge Guild House 9 Kent Ridge Drive Singapore, 119241 Singapore
Description
Breaking News: Only 5 tickets left till we reach full capacity of 300 at NUS Guild House Kent Ridge.

JetBrains Night in Singapore is an event by developers, for developers and with developers.

Our speakers will be giving talks on the best practices when using IntelliJ IDEA (updated for Java 11) and about Multi Platform Kotlin Development. They will be happy to answer any questions you may have. Also, get in-depth views from end-users of IntelliJ IDEA.
In addition, learn exclusively how JetBrains developers stay productive in today's competitive environment.
JetBrains Night Singapore Agenda
---
18:00 – 18:59 Registration & Dinner
---
19:00 - 19:15 Welcome and Introduction
by Alexey Reshtenko,VP Sales, EMEA and APAC

---
19:15 - 19:45 Removing Barriers To Increase Developer's Productivity
by Hadi Hariri, VP of Developers Advocacy
Imagine most of the artificial barriers imposed on your development work were to be removed. Imagine if nobody micromanaged you, nobody asked when you come into work or when you leave. Imagine if there was very little management. Wouldn't it be ideal? Everything would just fall into place and we'd be so much more productive, right?
At JetBrains a lot of these barriers don't exist. But not having barriers isn't always easy. In fact you cannot just break them all down and think everything will just work.
In this talk we're going to look at the pros and cons of this approach, and see how to overcome certain issues that arise, or even if they can be easily overcome.
---
19:45 - 20:25 IntelliJ - Tips & Tricks (Updated for Java 11)

by Mikhail Vink, Global Marketing Programs Manager
There are so many undiscovered features in IntelliJ IDEA and with every release, more become available. We'll take a whirlwind tour of some of the newest features of the IDE and continue to discover some hidden tips and tricks.
---
20:25 - 20:35 Break
---
20:35- 21:15 Kotlin/Anywhere
by Hadi Hariri, VP of Developers Advocacy
With Kotlin targeting the JVM, Android, JavaScript and now with Kotlin/Native targeting other platforms such as iOS, macOS, Windows, Linux, the possibility of targeting multiple platforms with a single project is now a reality. In this talk we're going to cover how you can create multi-platform projects with Kotlin, what is provided as part of the language as well as what is made available in libraries
---
21:15- 22:00 JetBrains AMA (Ask Me Anything) session
with with Purnima Kamath - Women Who Code Singapore Director,
Renu Yadav - Women Who Code Lead Singapore/Mobile Engineer @ Grab,
Hadi Hariri and Mikhail Vink
.
---
22:00 End of JetBrains Night Singapore
Shuttle services will be provided to Kent Ridge MRT station till 23:00.
---
The Speakers
About Alexey Reshtenko

Made-in-Siberia. Lived in Saint Petersburg, Russia and Almaty, Kazakhstan. Worked for Microsoft and Schneider Electric. Joined JetBrains in August, 2017. Has more than 20 years of IT sales experience.

About Hadi Hariri
Developer and creator of many things OSS, his passions includes Web Development and Software Architecture. Has authored a couple of books, a few courses and has been speaking at industry events for nearly 20 years. Currently at JetBrains leading the Developer Advocacy team. Spends as much time as he can writing code.
http://hadihariri.com/about/
About Mikhail Vink

Has more than five years of experience in web software development and project management. Loves coffee, non-formal cross disciplinary education, and building communities. Currently holds a position of Global Marketing Programs Manager at JetBrains.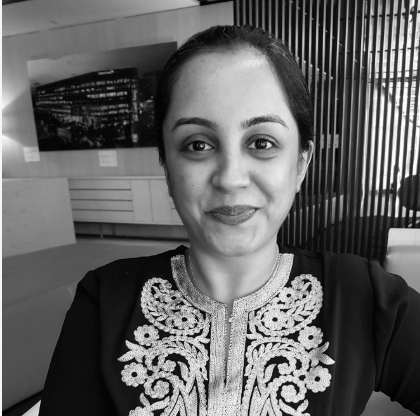 About Purnima Kamath
Director Women Who Code Singapore & Evangelist YOW! Conferences & Workshops. Loves to build communities and enjoys working with people. Has previously worked for large financial institutions as a developer and lead. Loves generative art, painting in oils and sci-fi.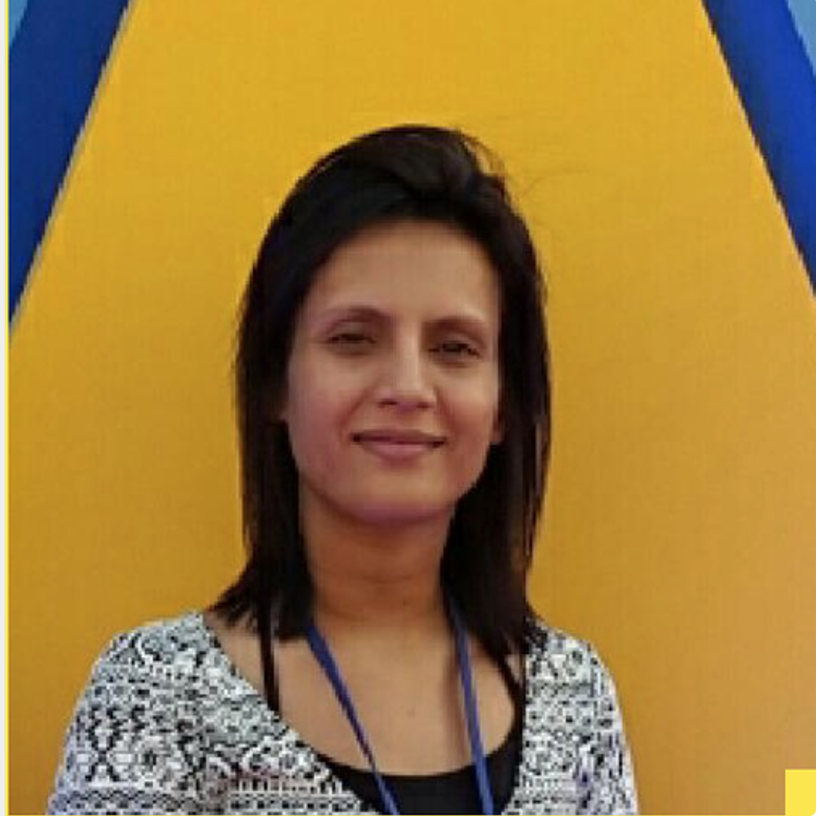 About Renu Yadav

A mobile developer currently working for Grab helping SEA people in taking safe and smooth ride.
Loves helping communities ,Regular speaker at mobile conferences like Google IO extended, AppsDevCon and GDG events.
Has previously worked with Samsung and Dunzo

---

About Linburger & Wolfe Pte Ltd
Event is organised by Linbuger & Wolfe Pte Ltd on behalf of JetBrains s.r.o.
Payment for event is collected and managed by Linburger & Wolfe Pte Ltd.
For more details, email ivan@linburgerwolfe.com.sg.
---

How To Get To Kent Ridge Guild House

There will also be shuttle buses, to complement the existing NUS Shuttle Services and Bus 95, at the bus stop opposite the Kent Ridge Bus Stop. Signs will up to guide you to the shuttle bus.