Description
Productivity can be an elusive goal for many organizations. This masterclass explores why traditional approaches to enhancing productivity have not borne fruit, and what successful companies are doing differently to gain competitive advantage. It introduces practical and pragmatic approaches to kick start redesign at the workplace, and to help business and organizations create tangible and lasting value.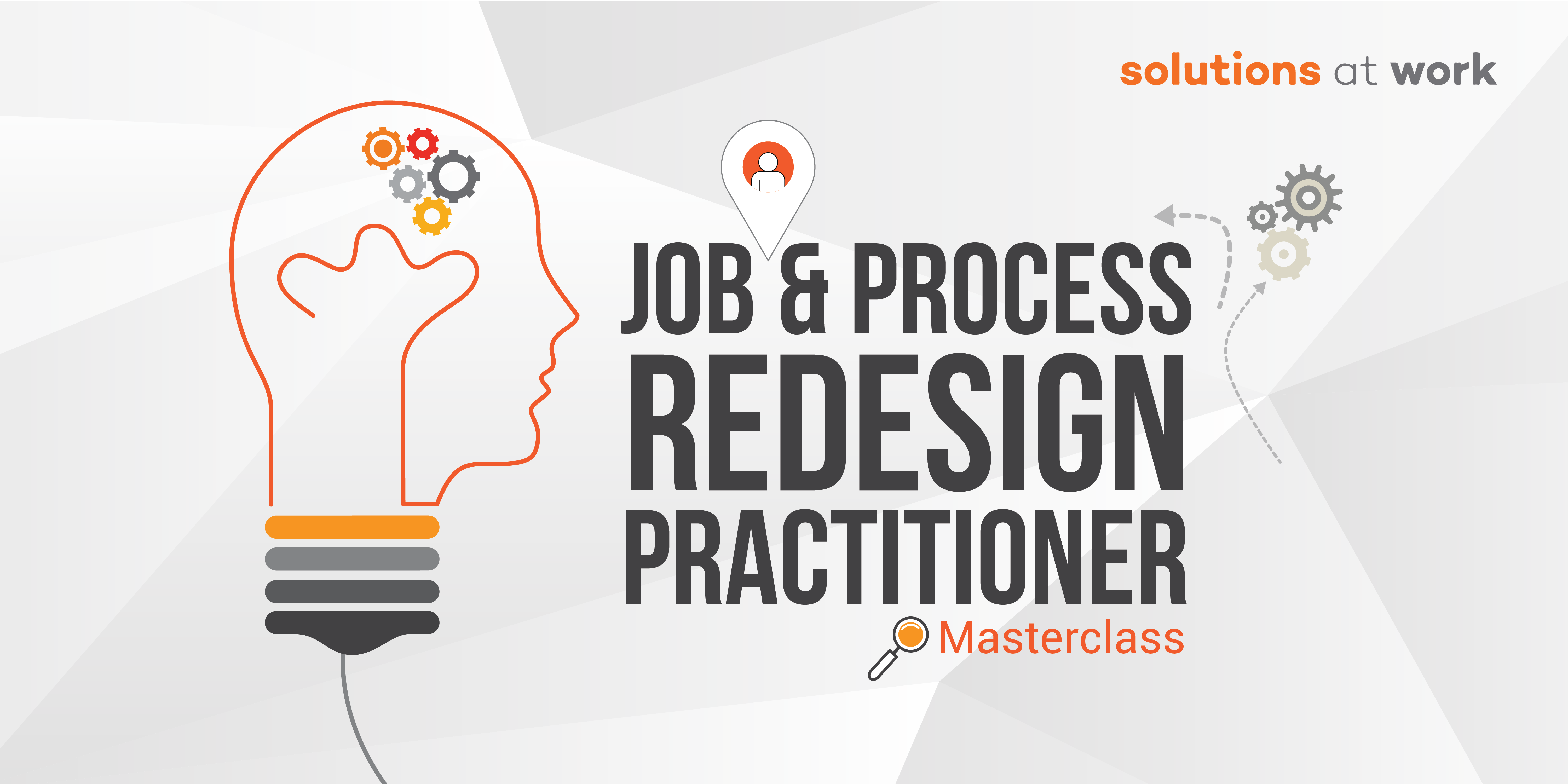 The Masterclass will be conducted using a mix of instructor-led sessions, case studies, and group activities. Games are used to help participants understand the impact of process change, and practical hands-on application on the last day helps translate learning to action.
Day 1 Programme
The link between redesign and productivity

The 6-Step approach to job and process redesign

Overcoming constraints in people and processes
Day 2 Programme
Identify and prioritize redesign opportunities

Develop job and process redesign solutions

Use of technology in redesign solutions
Day 3 Programme
Redesign Learning Visit

Guided practical – a hands on approach to redesigning jobs and processes

Industry networking
Want to know more? Click here.
---
Who should be attending?
Business Owners, Managers and Senior Managers from all job functions who are empowered to implement changes to work processes, or who are tasked to enhance organisation productivity and business outcomes.
Curious about Solutionsatwork?
The year was 2010, where our principal consultant decided to step out on his own to create a team that is committed to delivering solutions that bring the best value to our clients.
We view each engagement as a unique opportunity to apply our knowledge and experience. We understand that the very nature of people and human interactions is such that what works for one company may not necessarily work for another. This is our purpose — and why we exist as an organisation.
Got even more curious? Find out about us here!
I have more questions. Who should I contact?
After you register, we'll send you additional information about workshop logistics. If you have questions or additional requirements, you can send us a message through Eventbrite or email us at redesign@solutionsatwork.com.sg. We are happy to answer any questions!
What is the refund policy?

We do not offer refunds once you had registered. It is possible to send someone else in your place should you be unable to attend. Just drop us an email.
Also, please note that we reserve the right to cancel any public workshop up to 14 days prior to the start date of that workshop. If that happens, we'll notify you promptly and give you a full refund. We are not responsible for travel expenses or any costs that may be incurred as a result of a cancellation.
Other terms and conditions
We want you to get your money's worth and had intentionally limit the capacity for the course so each of our participant can be assured an optimal experience. All registrations are based on a first-come-first served basis.