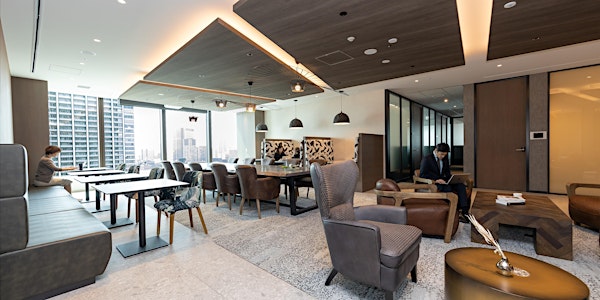 Join us to try TEC coworking free of charge|コワーキングラウンジ無料体験会
Join us to try Coworking free of charge|コワーキングラウンジ無料体験会
When and where
Location
The Executive Centre (TEC) Level 17 South Tower World Trade Centre 2-4-1 Hamamtsucho Minatoku Tokyo, Tokyo 1055117 Japan
About this event
世界貿易センタービル南館17階のTECコワーキングラウンジはオープンから1年を迎えました。
現在も「国際ビジネスハブ」として開発を続ける浜松町。
浜松町駅・羽田空港モノレール直結の便利な世界貿易センタービル南館。
8月24日(水)はTECメンバーの皆様に便利にご体験いただけるよう、1日無料体験会を開催いたします。
1社につき1名様までメンバー以外のご同伴も可能です。センターでは新型コロナウィルス感染防止に努めております。1日無料体験会は密にならぬよう、ラウンジ利用者様数を設定させていただきます。
ご到着のお時間帯は予約制にて事前にこちらより、ご登録の上、当日お越しください。1回にチェックインいただけるご人数は最大で3名様までとなります。
当日は以下をご利用いただけます
WiFi
バリスタバーでのお飲み物(12:30-15:30)
VIPセンターツアー
ウェルカムドリンクやスナック
お楽しみ抽選会(本サイトでの事前登録者のみ)
With over 28 years of expertise in flexible workspace solutions, TEC today operates in 14 markets with 165+ centers, and has more than 40,000 members.
The Executive Centre's coworking spaces cater to today's modern professionals. More than just a workspace, we are a Community and Network that embraces you with premium, professional and reliable infrastructure, personnel and assistance to support your operations, in person and remotely.
Join us for TEC Tokyo's Co-Working Open House, on the 17th South Tower World Trade Centre, to experience TEC coworking free of charge.
TEC's Open House August 24th from 10:00 AM to 5:00 PM will include:
Coworking Desk Space
Wi-Fi
Free Flow Barista Made Coffee
VIP Centre Tours Available
Special Welcome Drinks & Snacks
Lucky Draw Prizes For Registered Guests
Up to one non-member per company may bring another non-member. Due to measurements placed to prevent the spread of Covid-19, TEC will set the number of lounge users for the one-day free trial session in order to avoid overcrowding.
The maximum number of people who can check in at one time is 3. Join us and try TEC Coworking lounge.