Journey Towards Hereafter
Date and time
Sunday, June 1, 2014 · 8:30am - 5:30pm +08
Location
Singapore expo, hall 7 1 Expo Dr Singapore, Singapore 486150 Singapore
Refund Policy
Contact the organizer to request a refund.
Description
بسم الله الرحمن الرحيم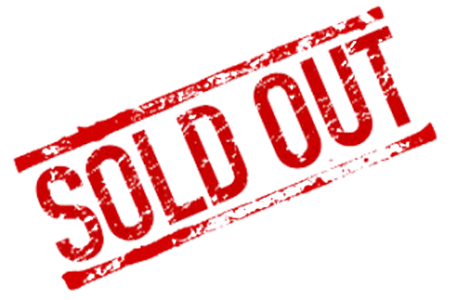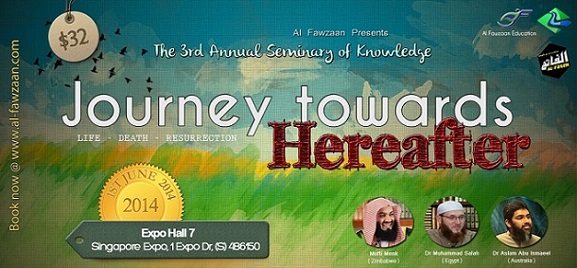 Conference:
Journey Towards Hereafter
Life - Death - Resurrection
Date & Time:
Sunday 1st June 2014, 8.45am - 5.30pm
(registration will commence at 8.00am)
Venue:
Singapore Expo, Hall 7,
1 Expo Dr, (S) 486150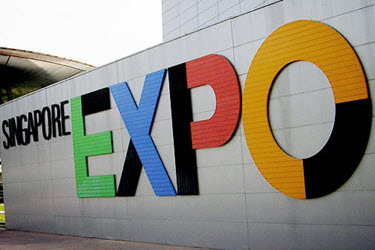 .
Book your seat now @ www.al-fawzaan.com to avoid disappointment
Tickets selling out fast!
.
.
GUEST SPEAKERS
.
Mufi Ismail Musa Menk (Zimbabwe)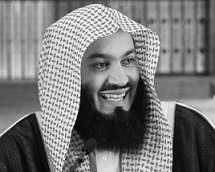 Mufti Menk needs no introduction. Born in Harare, Zimbabwe, he was tutored by his father at an early age who himself was a well-known scholar and da'ee. He completed his hifz and recitation of the Qur'an as a youth and learned the Arabic and Urdu languages whilst studying Islam. At the same time he attended St John's College in Harare where he completed his secular education. He then attained a degree in Islamic Law from the prestigious University of Madinah, and later specialised in Hanafi fiqh at Darul Uloom Kantharia in Gujarat.
He is the Head of the Fatwa Department of The Council of Islamic Scholars of Zimbabwe known as Majlisul Ulama Zimbabwe. When he is not travelling, Mufti Menk also teaches at the Darul Ilm in Harare as well as being one of the Imams at the Arcadia Masjid in Harare.
His contribution towards the Islamic content of various media networks is well received. He is a motivational speaker par excellence and has a huge global following of all ages and backgrounds. His straight-talking and forthright humour has won the hearts of many. He enjoys spending time with the under privileged and is also an experienced social worker and counselor.
Be prepared to be inspired into positive action, while enjoying lighter moments him.
.
Dr. Muhammad Salah (Egypt)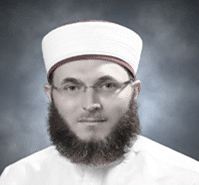 Dr. Muhammad Salah is a well-known and well-travelled scholar with a dynamic personality. His Islamic credentials are impressive and include: PhD in Comparative Fiqh; MBA in Islamic Studies, and a BA in Shari'ah and Islamic Law from the University of Al-Azhar.
He also holds a BA in pharmacology, being an assistant professor of pharmacology previously. As well as obtaining a pre-master diploma in Islamic studies from the American Open University, he also holds a four-year diploma in Muslim Arts and Arabic Calligraphy.
Dr. Muhammad Salah is currently the adviser of Huda Satellite TV, which is one of the world's leading Islamic Channels broadcasting exclusively in English since 2005. He is the presenter of "Ask Huda" fatwa program and other highly rated series. Dr. Salah had enriched the Islamic video library by producing more than 1600 of live and recorded broadcasting hours in both English and Arabic.
Occasionally, he teaches at Al-Azhar University, Shariah Academy; Islamic University of North America, and London College Online. During his time in the USA, he led the Islamic Center of Victoria (Texas), and founded two educational institutions, namely 'Iman Stems' and the 'Muslim Generation'. By the Grace of Allah, he remains very much active in the educational and social sphere, revitalising global da'wah and its dynamism.
.
Sheikh Aslam Abu Ismaeel (Australia)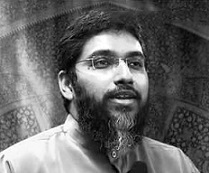 Sheikh Aslam has been active in da'wah in and around Australia for over 20 years. Dentist by profession, he is highly respected for his professionalism and focus; especially in the field of youth development and in striving to raise standards of education among the younger generation.
He graduated with a BA in Shari'ah from the prestigious University of Madinah, and is the director and senior lecturer of HikmahWay - an institute offering quality educational courses in a range of topics and levels.
He also specialises in marriage counseling and parenting, having extensive experience in family rehabilitation and resolution. When he has time, he occasionally fixes teeth too! A truly rare and multi-skilled personality, this will be his first formal visit to Singapore, so accord him a warm local welcome.
.
Co-Organiser:

Al Fateh @ Masjid Ar-Raudhah
.
Sponsors: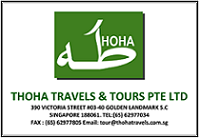 .
Ticket Fee:
$32 net (incl. lunch and light refreshments)
[Please note: online purchase will incur an additional $2.05 admin fee levied by eventbrite]
For any further ticketing enquiries, please contact: 9834 2441
Venue Details:
For direction Map, Nearest MRT and Buses, please visit: http://www.nearby.sg
Dress Code and Seating:
Modest dress code that reflects Islamic values. Seating will be segregated, and will be available on first-come-first-serve basis.
* Book your seat now before it's too late: