Description
GOOD NEWS!
JOYFEAST FREE VEGETARIAN MEAL IS HERE!
DELIGHTFUL VEGETARIAN FOOD TO WELCOME OUR FRIENDS AND FAMILY EVERY 1ST AND 3RD SUNDAY OF THE MONTH
Date : 1st and 3rd Sunday of the month
Time: 11.30am-1.30pm (lunch)
Venue:
BW Monastery
1 Woodlands Drive 16
Singapore 737764
"Joyfeast" is a FREE vegetarian meal provided by BW Monastery for dine-in only.
By eating less meat, we can protect our environment and reduce pollution.
**Please bring your own utensils and cutlery.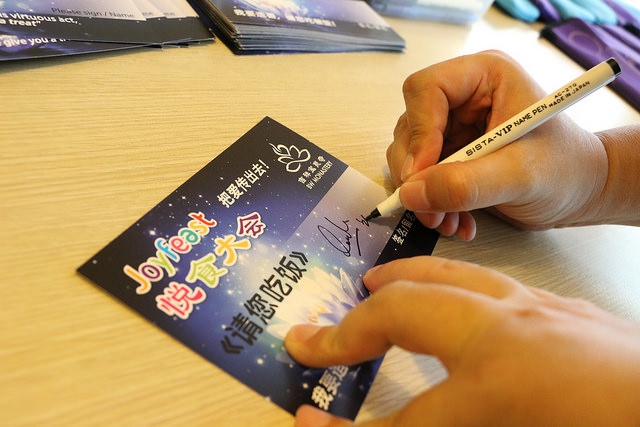 好消息!
免费《悦食大会》来了!
日期:每月第一、三星期日
时间 :11.30am-1.30pm
地点:吉祥宝聚寺
1 Woodlands Drive 16
Singapore 737764
欢迎大众携带亲友前来享用美味素食。让我们从素食开始,一起珍爱地球,低碳环保!
**为了环保,请携带自己的餐具。