Jump-Start Your Own Income Generating Business with and Easy to Implement F...
Description
Digital Entrepreneur Invites You as our guest to A FREE Online Business Workshop! To Reserve your Seat and Claim your Complimentary Ticket and Bonuses Please choose a venue and date below and then book for your relevant time slot.
3 DATES AND 3 LOCATIONS CHOOSE FROM
Tuesday, Feb 20, 2018
Bayview Eden Melbourne
6 Queens Road
Melbourne Vic 3004, AU
Wednesday, Feb 21, 2018
Bayview Eden Melbourne
6 Queens Road
Melbourne Vic 3004, AU
Thursday, Feb 22, 2018
Bayview Eden Melbourne
6 Queens Road
Melbourne Vic 3004, AU
---
REAK FREE FROM THE STRESS
AND MULTIPLY YOUR EARNING FROM THE COMFORT OF HOME?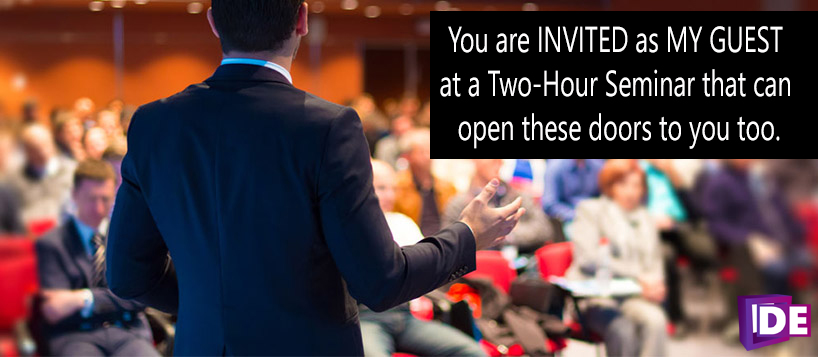 I've finally managed a breakthroughs to get away from the stress and uncertainty of regular income and MULTIPLY my Earning.
I can't succinctly express the joy this has brought back to everything in my life and also how freeing it has been on me. You can do the same. Without shifting much.
Let me assure you this is real and not some get rich quick gimmick that I know we all get. It's actually a brilliant concept that can be leveraged in any industry. I've seen it set people like my friend free.
Please do RSVP asap to reserve a space and
take advantage of the free training, it could change your life.
Digital Entrepreneur Center,
By attending this seminar led by one of our digital marketing and online business veterans you will get the opportunity to:
Learn a Basic Introduction to HTAM, Digital and Affiliate Marketing

Meet and talk to others just like you who have successfully implemented online businesses, left their jobs and changed their income earning equation

Receive a free & Module Coaching Program access - Yes that's a Real Person who has set up an online business will guide you through 7 Modules of our Famous 21 Steps to Start a An Online Business Program (priced at USD$49) that will teach you the HTAM framework and show you how to jump start a business without having to set up operations or develop products.

Get a Free Copy of: LIMITLESS - Escape The Rat race And Make Money Online In The New economy

Explore options for further education - though there is NO OBLIGATION. You will be given the bonuses and gifts and coaching just for attending this free seminar. We will be sending you your login after the event.
This is an educational community and no prior technical skills nor experience in digital marketing are necessary to be successful.
Who Should Attend:
Anyone who is sick of the 9-5 working life and would like to have control over their work-life balance.

Stay at Home Parents and those who would like to work and earn around family priorities

Digital Nomads or those who are seeking location-independent businesses

Entrepreneurs looking to expand their businesses and learn about digital Marketing

Soon To be Retired individuals looking to build a source of income to fund their enjoy retirement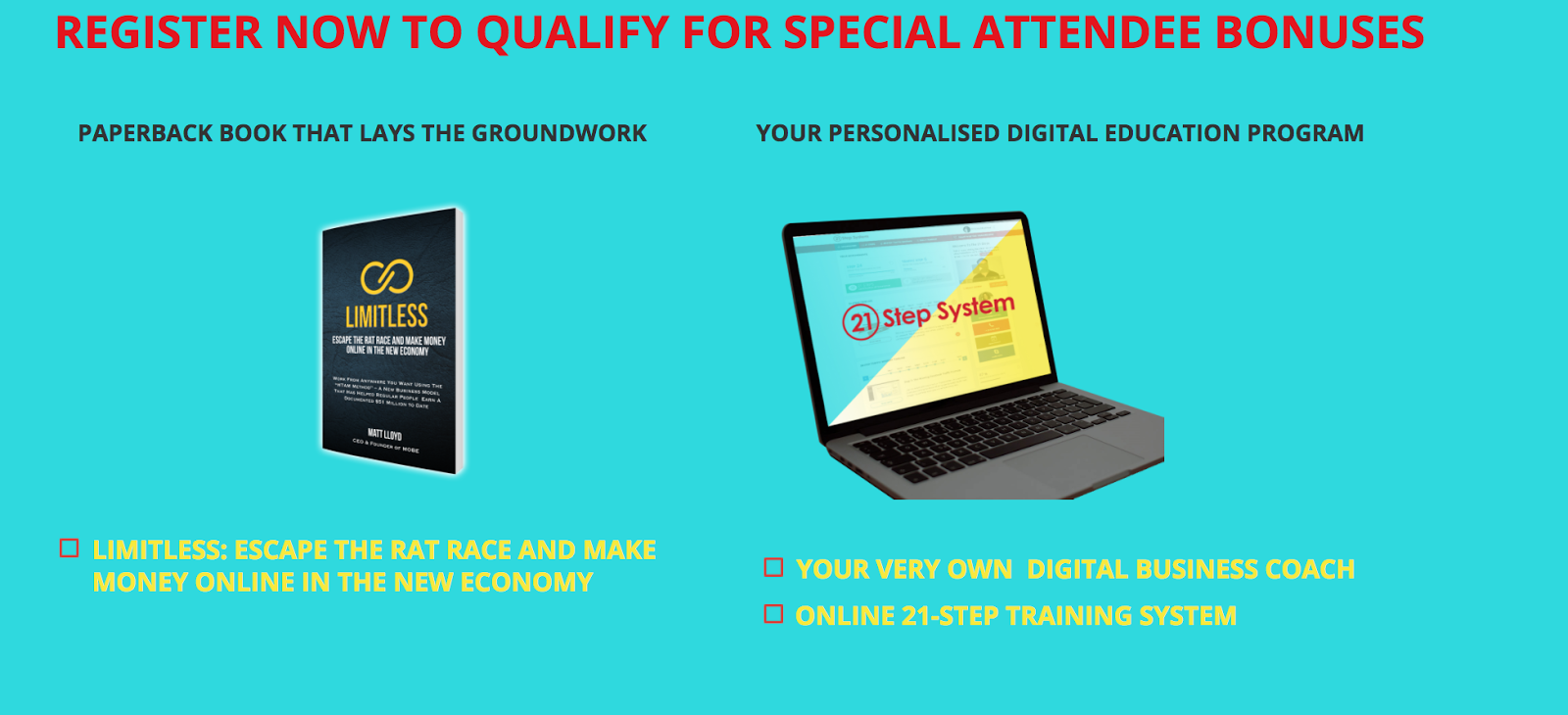 Seats are Filling Up Fast. Reservations are Compulsory.
Don't miss this event whilst its LIVE in your City.
We are an educational company and our community of entrepreneurs are those who are seriously looking it build a business of their own. This is not a get rich fast scheme nor an network marketing or MLM program. Results shared at the event are real but not typical and are dependent on Individual effort and actions.