About this Event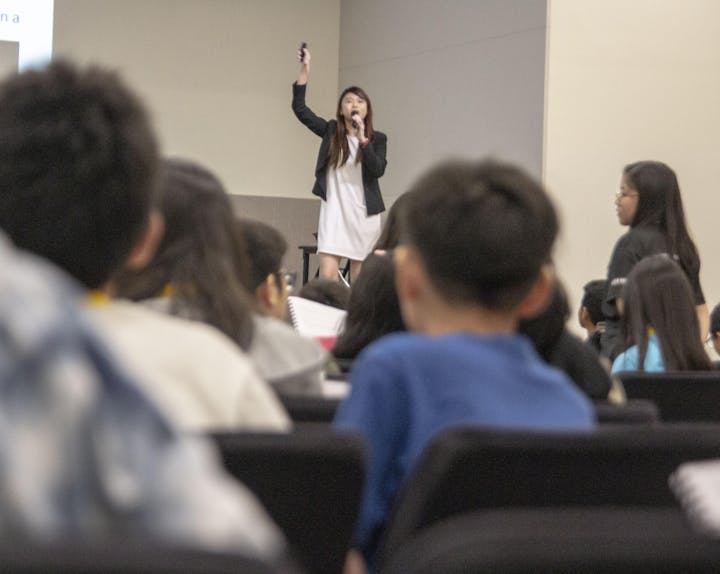 Rev up this June holidays to crack the challenge that is .... PSLE!
Much-raved about, THOUSANDS of parents islandwide have applauded the consistent efforts Adam Khoo Learning Centre puts in to tutor, groom and train P5/P6 students preparing for the PSLE.
< watch our March PSLE Camp Video here - https://bit.ly/2v8sSfm >
Adam Khoo Learning Centre is the ONLY ORGANISER of such experiential seminars for the past 12 years with more than 7000 attendees to date.
This is a must-attend June Holiday Programme for students taking PSLE IN 2019 and 2020. If your child is barely struggling to understand their concepts and subjects, we have the answer.
WHAT 2 DAYS WILL GET YOUR CHILD:
1. Simple yet POWERFUL study plans and methods to help your child take charge of his/her PSLE revision.
Tailored to match the capacity and potential of a P5/P6 student, we coach them to improve in their weaknesses and soar on their strengths.
No more "I don't know" or "How do I start?"! But instead, say, "This is how I can do it!", "I can tackle this!"
2. Be equipped with powerful tips from our PSLE Maths, English and Science Specialists on the latest PSLE question trends with a special handbook published in house.
In the seminar itself, your child will be exposed to challenging but common questions that appear in the PSLE, they will experience hands-on Science experiments that help to clarify and strengthen their concepts and they will learn critical grammar, vocabulary and comprehension methods to help them in PSLE and beyond.
3. FOR PARENTS: Bonus parenting session (21 June, 8.30am to 5pm) on parenting styles, communicating with your children in times of stress and recognising CRUCIAL symptoms of exam anxiety and stress before they multiply.
**As the parenting session is popular, our staff will contact you to confirm your seat. Only one parent per participant is allowed to attend.**
Most parents forget the steps and processes needed to get those much coveted distinctions.
Start early and register TODAY. It's more than worth it! ;)
💰 PSSSST..... DISCOUNTS AND PROMOTIONS:
All past "I Am Gifted!" participants get 50% off retail price.
Code: IAG50OFF (Verification to be provided through email.)
All current NTUC members and AKLC students get 15% off retail price.
*NTUC members: do key in your EXCLUSIVE promo code to activate the discount.
Date: 20 to 21 June 2019
Time: 9am to 5pm (Registration starts at 8.15am)
*This is NOT a stay over camp.
Venue: Zhaolim Building, Level 2
115 Eunos Avenue 3
Nearest MRT: Paya Lebar
Lunch will be provided for both days since this is NOT a stay over camp.