Sales Have Ended
Ticket sales have ended
Please call organiser to register.
Sales Have Ended
Ticket sales have ended
Please call organiser to register.
Description
Dear Saints,
We are honoured to announce the annual prayer retreat by Kairos Global Revival prayer retreat for 2020!
Join us as we gather saints to pray for Asia, as our main focus.
Isaiah 42 : 3b-4
In faithfulness he will bring forth justice;
4 he will not falter or be discouraged
till he establishes justice on earth.
In his teaching the islands will put their hope."
From the mountains to the Islands of the sea, let us continue to release the prayers of the saints and call down heaven into our realm and release the glory of God upon our lands.

In 2020, we will have not one but three, anointed ministers that will lead prayer and minister to us. They are none other than Apostle Louise Dickens, Apostle Desiree Fox and Prophet Torrey Marcel.
The Speakers: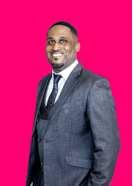 Apostle Louis Dickens
Apostle Louis A. Dickens is a Pastor, CEO, International traveling minister and Speaker. He is the founder of Accelerated Destiny Global Ministries Located in Ghana West Africa and oversees a network of churches in Ghana. Apostle Louis A. Dickens is the CEO of Millstone Human Rights Child Protection Foundation; an organization that rescues and empowers exploited children that have suffered abuses from human trafficking, child slavery, prostitution and other social injustices. Apostle Louis A. Dickens is and ordained minister with Christian International Network whose founder is Bishop Bill Hamon. Bishop Bill Hamon is known globally as the father of the modern day prophetic movement.
Apostle Louis A. Dickens has been in ministry for 25 years. Through this time his desire to remain on the cutting edge and current move of God has allowed God to do unusual signs and wonders which have become a benchmark for his ministry. He believes in remaining in the "now" of God and has seen God prove faithful in delivering timely prophetic words and powerful deliverances that transform situations and lives. Apostle Louis A. Dickens has impacted lives in the realms of business, entertainment, education, government and religion globally to the Glory of God. As an Apostolic-Prophet he has had the opportunity to minister to Hollywood celebrities, and noted individuals in business and diplomatic arenas. Nations such as Korea, Tanzania, Ghana, Kenya, Jamaica, Bahamas, USA, Togo, Singapore, Malaysia, Europe (London, Germany, France, Switzerland, and Belgium) and more have experienced the impact of the power of God at work through his life and ministry as he seeks to see the Kingdom of God manifested on earth.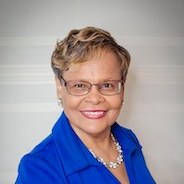 Apostle Desiree Fox
Apostle Desiree Fox is the co-founder of New Heart Ministries in Newark, Delaware. A born and proven leader in both ministry and the business world, Apostle Des has a passion to develop people to achieve their highest potential. It's her joy to see those she mentors achieve their highest and greatest contribution.
A dynamic and powerful woman of deliverance, Apostle Desiree Fox went through many trials including becoming the chief wage earner during the illness of her husband, guarding her children's purpose through much prayer and working her way through tough years in early marriage.
Apostle Des is a certified Life Coach and holds a Bachelor's in Business Administration from Northeastern University. She is an ordained minister of Christian International where Bishop Bill Hamon is the founder and serves as the Regional Leader for the CIAN-Mid Atlantic Region. She is the wife of Apostle Guy Fox for over 45 years and the mother of three beautiful children. Apostle Desiree Fox frequently ministers throughout the United States and travels internationally for conferences and prophetic gatherings.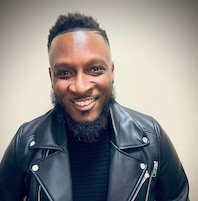 Prophet Torrey Marcel
Torrey Marcel Harper is the Lead Pastor of Habitation- New York. Torrey carries a heart to see lives encounter the transforming presence of God. He is noted for his desire to see Jesus made famous and the presence of God known in the nations of the earth. Torrey is an emerging, young prophetic voice in this hour, and moves strongly in words of knowledge, worship and the supernatural. Torrey has receives the honor of being a frequent itinerant speaker alongside various leaders such as Cindy Jacobs, Chuck Pierce, Bill Hamon, Che Ahn, Patricia King, Heidi Baker, Dutch Sheets, Jennifer LeClaire and many other senior voices.
Torrey is a featured prophetic voice with Charisma Magazine and The Elijah List, Destiny Image Word of the Lord. He currently serves as the director of The Global Prayer Room in the heart of Times Square, New York.
Torrey's life verse is Psalms 27:4, "One thing I have asked from the Lord, that I shall seek: that I may dwell in the house of the Lord all the days of my life, to behold the beauty of the Lord, and to meditate in His temple."
---
Fees are as follows:
Camp fees Early Bird Rate bef 31 April Normal Rate Single $770.00 $800.00 Twin Share $580.00 $595.00 Child(10 yr and below) w/o bed 80 100 Child w/bed 250 280
Please note!
There is limited capacity for the camp. A maximum of 50 attendees will be registered.

Do not miss your opportunity to join us!

Payment can be made direct transfer to Kairos Global Revival DBS Current acct no. 006-902701-0

Please send a sms to +65 96214457 after payment made for verification and confirmation

.
For enquiries, please send an email to kairosglobalrevival@gmail.com or please call Ps.Margaret Lee at +65 9621447
FAQs:
What is included in the fees:
3 night's stay at the resort.
Daily breakfast/lunch/tea breaks
Conference fees
Two way airport transfer
What's not included : Flight cost to cebu Island
Optional: Personal minstry(limited slots) - Prior booking required. Love offering will be collected.
What are my transport options for getting to and from the event?
You can book a direct flight to Cebu Island. Flight cost is not inclusive in the fees.
What's the refund policy?
You will be refunded fully if the cacellation if within 90 days before the event and 75% within 30 days before the event. Any cancellation after that will not be refunded as Organisers have to bear the cost incurred by the event preparation.
Organiser of Kairos Global Revival 2020 Prayer Retreat