Description
Are you seeking inner peace and calm in your hectic life? For 90 wonderful minutes you will give yourself the gift of going within and connecting to your inner calm.

Keep Calm Wednesdays is a weekly meditation class that is open to all who are desiring more peace, calm and love in their life. I teach a simple yet very powerful method of meditation that will have you going deep quickly and easily.

As your instructor, I act as your guide and support to help you take this technique into your daily life so that you can gain the many benefits of meditation, including less stress, greater well-being and a greater sense of who you are. It is my wish that every person gives themself the gift of meditation every day of their life. Having more patience, a sense of calm and a happier daily life is waiting for you at Keep Calm.
Keep Calm Meditation with Siobhan Coulter



Wed 26 June 2018,
11.00am – 12.30pm @ SGD33
---
More about Siobhan Coulter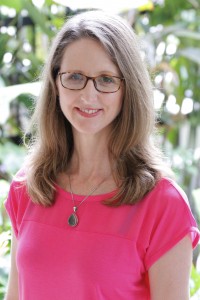 Psychotherapist, Energy Worker, Spiritual Mentor, Counselor, Author, Workshop & Meditation Facilitator

In 1993, Siobhan had her first spiritual awakening. It changed her life from living as she thought she "should" live, to a life filled with unconditional love and a burning desire to be her authentic self. Like most journeys, the path was not straight and was filled with many challenges such as self-doubt, pain and fear. Yet it was also filled with many wonderful blessings such as finding true love and great happiness. However, it wasn't until she became a mother and her family moved to Singapore, did she finally begin to understand her true life purpose. Siobhan loves to encourage others to empower themselves; to trust their intuitive guidance; and to start living with more love, light and joy in their lives.
Prior to moving to Singapore in 2008, Siobhan was working as a psychologist in private practice specializing in anxiety and panic treatments, whilst also facilitating past life regression sessions and energy work. Her practice also extended to clients with Intellectual and Developmental Disabilities and emotional problems, providing Cognitive Behavioural Therapy to her clients and strategies for their families and workplaces to resolve conflict situations and reduce challenging behaviours. Whilst completing her psychology registration, Siobhan also worked as a locum psychologist and telephone counselor at Victims of Crime Queensland; a research assistant at the Queensland Centre for Mental Health Research researching depression in the workplace, and re-entry into the workplace after severe mental illness; and a tutor at Griffith University teaching Group Facilitation and Interpersonal Skills. Siobhan has personally undertaken extensive study into personal empowerment and its links to workplace happiness and health. Prior to becoming a psychologist, Siobhan worked extensively in the hospitality industry in both Australia and the USA. After moving to Singapore, she became a full time mother whilst her children were young and more recently, has returned to work as a teacher assistant in an international school in Singapore.
Calling upon all her life experiences, Siobhan is now a published author with a chapter published in two books entitled Pearls of Wisdom: 30 Inspirational Ideas to Live Your Best Life Now! and No Mistakes: How You Can Change Adversity into Abundance, and has also been published in the Body Mind Soul Magazine in Malaysia. In addition, she sees clients as a psychotherapist specialising in energy therapies including past-life regression; chakra and karma cleaning; energy cleansing of homes and offices, whilst still using evidence-based psychotherapies as required. Siobhan is also a meditation facilitator and spiritual mentor to those who just want more love, light and happiness in their lives. Siobhan's focus is to support others to empower themselves so they can live the life they truly desire and deserve; to be the best person they can be; to love with an open heart; and to live in respectful harmony with the world around them.
In recent years, Siobhan has continued her spiritual development and added to her practitioner skills through the international, certified, life-transformational "Awaken~The Divine You" Program and Instructor's Certification Course Level One, conducted by international, metaphysical Master Umesh Nandwani of The Golden Space® Centres. She is currently teaching couples and individuals how to spiritually connect to their partners through her True Love workshops. True Love incorporates open-hearted communication techniques, intimate and non-intimate touch into fun and enjoyable workshops that aim to help you connect with your love partner at a higher level. Siobhan will also be conducting workshops on understanding and overcoming anxiety and panic in the coming months. Visit her website for more information and for daily inspiration, connect with her on Facebook.