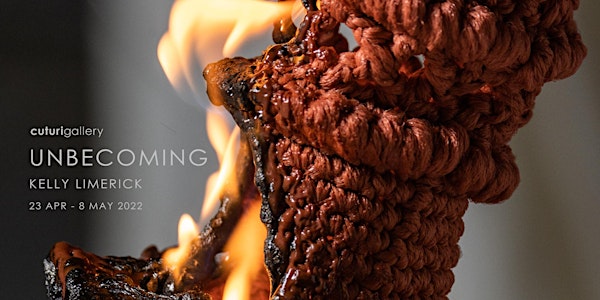 Kelly Limerick: Unbecoming Solo Show
Self-taught crochet artist Kelly Limerick putting out a corpus of new personal work in her first solo presentation: Unbecoming.
Date and time
Sat, 23 Apr 2022 12:00 - Sun, 8 May 2022 18:00 +08
Location
Cuturi Gallery 61 Aliwal Street Singapore, --- None --- 199937 Singapore
About this event
Cuturi Gallery is honoured to present a solo exhibition by Singaporean artist Kelly Limerick: Unbecoming. Self-taught crochet artist Kelly Limerick is known for her large-scale installations and collaborations with global brands the likes of Disney and Gucci. While she is no stranger to the contemporary art scene through her projects with Esplanade – Theatres on the Bay and OH! Open House, Unbecoming is the first time that she is putting out a corpus of new personal work in a solo presentation with an art gallery.
Unbecoming takes her exploration of the crochet medium to another level, centering the focus on the process of the craft – ironically, through the reverse gesture of destruction. In the titular series, the artist torches five vases that she had meticulously crocheted.
This exhibition features works that emerge from this process, as well as an accompanying video installation that documents the unmaking process and a series of photographs that memorialise the vessels as they had once been. To execute her vision, Limerick brings on board Singaporean photographer Clarence Aw and Berlin-based film director Joy Song.
A two-day multi-session Live Crochet Performance and an Artist's Talk moderated by artist-educator Adeline Kueh will be held at the gallery. Additionally, a Masterclass workshop in collaboration with ArtScience Museum conducted by Kelly Limerick will be running concurrently at the Museum. Detailed information on events and programmes can be found on the Gallery's website.
Unbecoming exhibition will be on view from April 23, 2022 to May 8, 2022, at 61 Aliwal Street, Singapore 199937. Admission is free.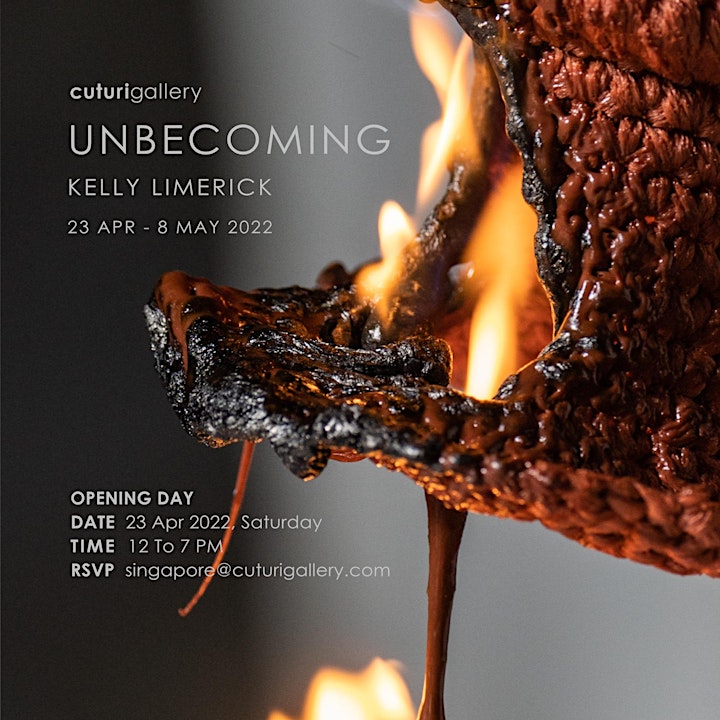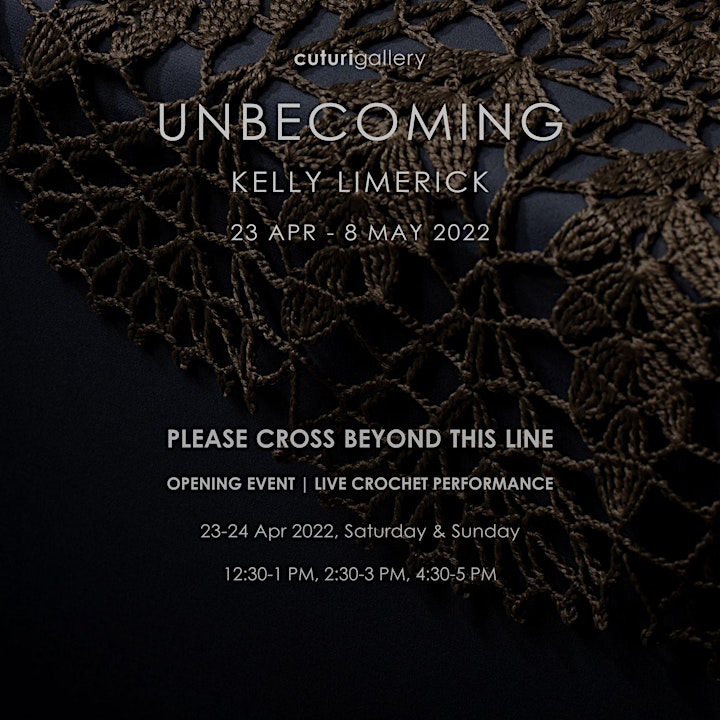 About the organiser
Cuturi Gallery is a next generation art gallery founded on the belief that art should be empowering and meaningful for everyone. The gallery connects broad audiences to high-quality art by diverse talents that speaks to the heart and tells the story of an undiscovered generation of aspiring artists that will have the art world aching for more. A game-changing initiative, c/discoveries is committed to nurturing emerging artists who need mentorship, financial backing and guidance while c/residency, an artist-focused programme provides a conducive environment for artists-in-residence to focus on their creative pursuits and gain new insights into their practice, both locally and internationally.

Follow us on social platforms @cuturigallery for gallery news and activities.