[Kids Church @ West] Great Christmas Adventure - Decorate Gingerbread Man!
About this Event
A fun-filled Great Christmas Adventure for all kids!
Join your favourite characters as they investigate the records of The Mystery Man and uncover the true meaning of Christmas. With storytelling, music and games, this will be a wonderful experience for kids 12 years & below!
Decorate Gingerbread Man!
Kids from 4 - 12 years old will get to decorate their own Gingerbread Man cookies and bring them home! If your child has any dietary restrictions, do raise it to the team when you check your child in. You can also consider packing a small snack for your child!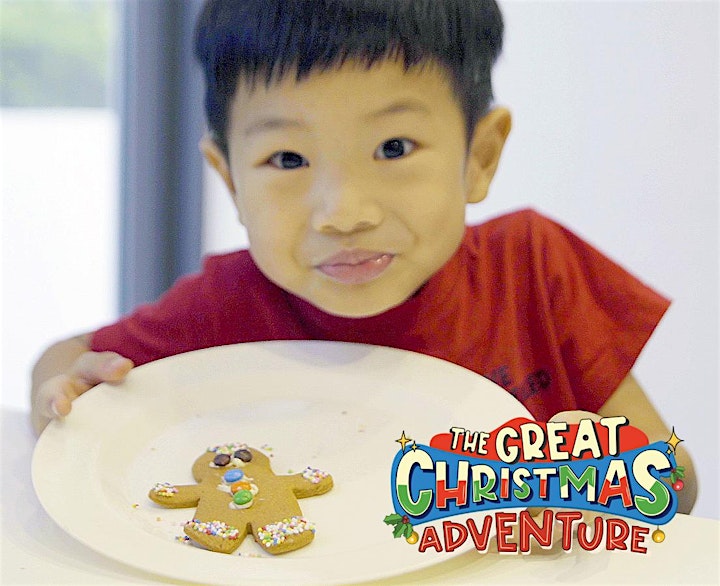 Sensory Play for 1 - 3 years old
Our teachers are highly passionate to bring music & movement and sensory play for the 1 - 3 years old! Register so we can prepare enough materials!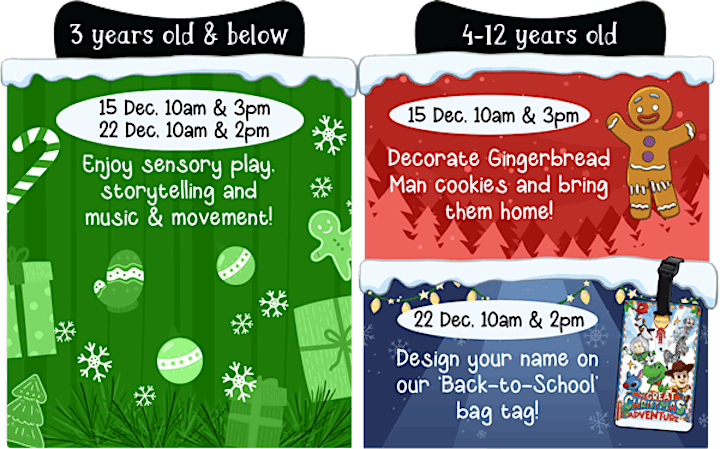 Not free to bring your child but still keen to attend?
Catch our free kids shuttle bus to & from the 10am services! Simply SMS "Request Bus Service" to 92428726!