Description
Our parents are our first embrace of love and it's time to spread that love back to them – in abundance. This love story is true and unconditional and we have basked in its glory from the moment we entered the world a bawling baby.
These two people are our main pillars in life and they always will be, no matter how old we get. As with everything in life, they too have been touched with Time's persevering hands and are getting on in their years. Dad may creak a tad as he swings for that hole in one. Or Mom may squeak noticeably as she bends for her bedroom slippers.
Today, these weathered pillars may tilt a little, struck by the faults of aging but they still stand strong and hold up our world. Though the paintwork may be peeling on the once gleaming façade, their heart is still feeling, and their soul is still giving.
For the never-ending love that they have given us, what have we thought for them?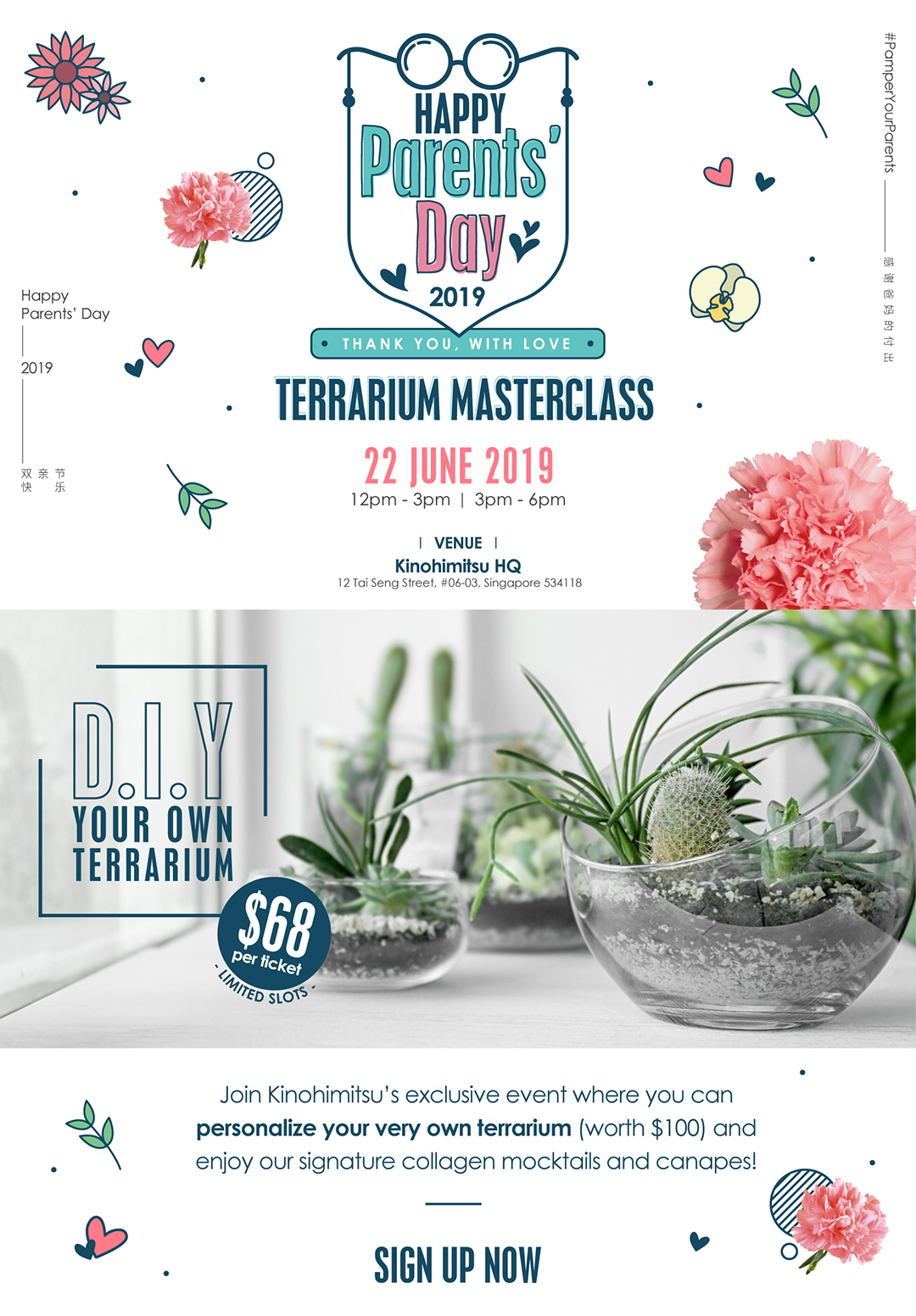 Join Kinohimitsu as we celebrate Parents' Day! Participate in personalizing your very own terrarium (worth $100) and enjoy the Signature Collagen Mocktail and canapes on us! Experience complimentary skin and body composition analysis to find out how else you may achieve a holistic wellness journey with Kinohimitsu and bring home an attractive goodie bag and vouchers as well!
2 sessions available, capped at 50 pax per session:
Please indicate the session you would like to attend in the comments section.
See you there!