Description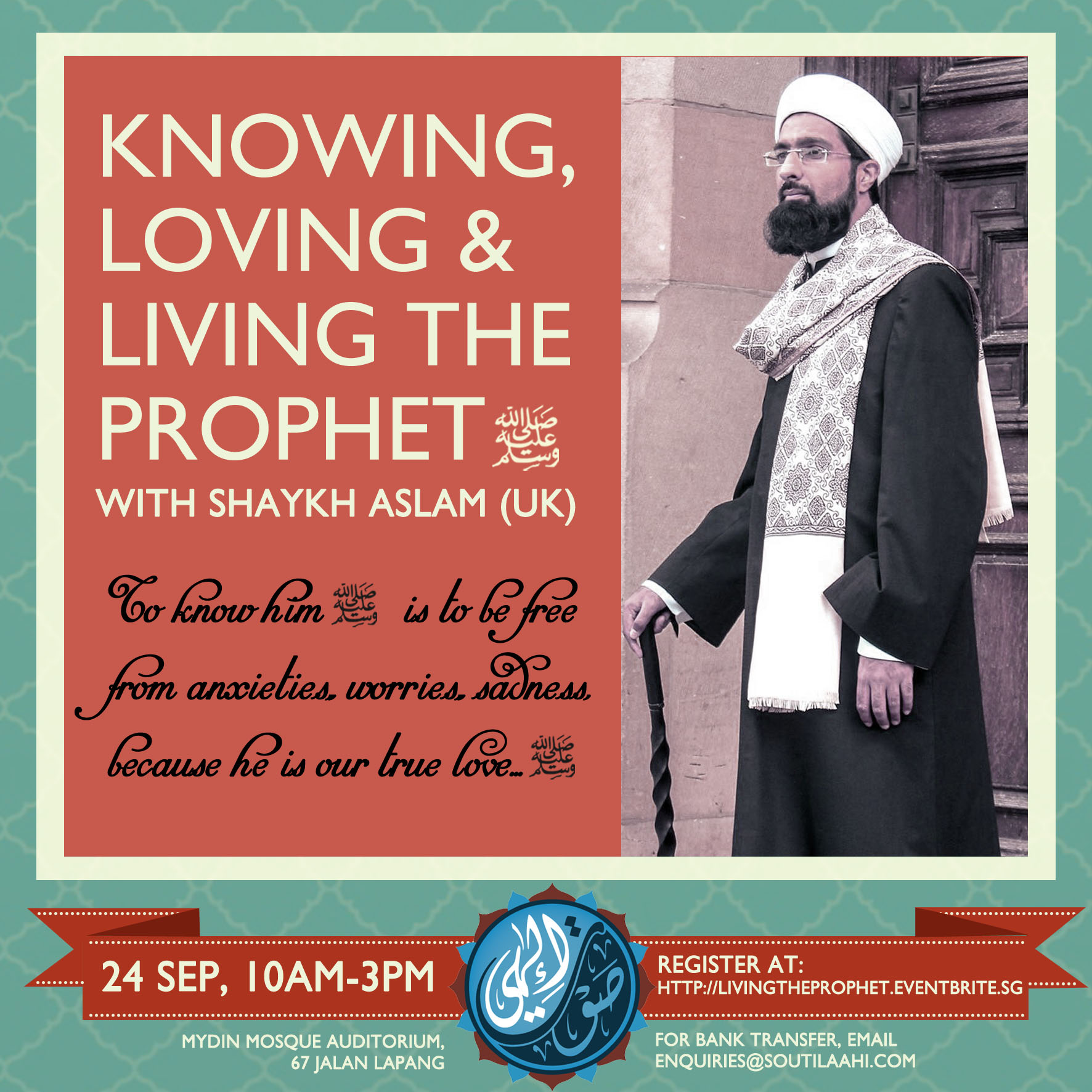 Modern life is full of paradoxes. Having access to to a plethora of choices in life that weren't available to previous generations has actually caused greater confusion than before about how to make the right decisions in life. Similarly, the luxury of 24/7 interconnectivity with the outside world has resulted in the relative isolation of urban lifestyles, and in our disconnectedness from our inner selves.
Memories of simpler times pervade our consciousness, distracting us from reality and masking the innermost desire of the heart to lose itself in True Love. We have lost track of who we are as individuals and as communities, and of our true purposes in life. In reality, our hearts and souls yearn to bathe in the waters of Mohammedan Love which rejuvenate and melt even the hardest of hearts.
In Prophet Muhammad ﷺ, the greatest Love in existence patiently awaits our arrival. A single glance of Love from the Greatest of Creation answers a thousand burning questions and blinds the heart from all else other than Divine Love.
Yet one cannot love someone he does not know. Indeed, the scholars have mentioned that one of the ways to increase in love for Prophet Muhammad ﷺ is to sit in gatherings of praise towards Rasulullah ﷺ. Just as a lover whose heart is torn with love grows even more enraptured by his Beloved upon learning more about him ﷺ, whoever seeks knowledge of the magnificent beauty and strength of character of Prophet Muhammad ﷺ is left helpless to do anything except to fall in love with him ﷺ.
This workshop is the continuation of the study of a traditional text in Islam, Insan I Kamil, written by Shaykh Sayyid Muhammad Alawi al Maliki. It will focus on the third chapter of the text,regarding the perfection of the magnificent character and noble attributes of Sayyidina Rasulullah ﷺ.