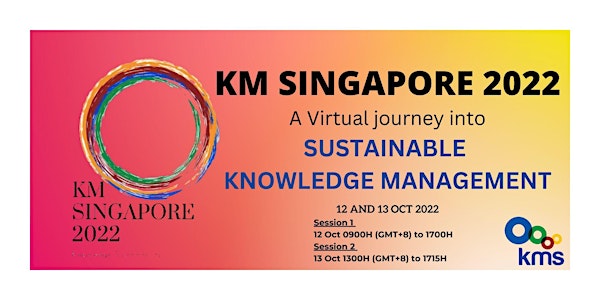 Knowledge Management Conference (Virtual) SIngapore
Sustainable Knowledge Management is about addressing knowledge retention in organisations and addressing the global KM challenges
About this event
Sustainable Knowledge Management is about addressing knowledge retention in organisations and addressing the global KM challenges
Thinking Sustainability was first crafted in the concept of saving Gaia, and as we dwell deeper, having passed the pandemic and now with the great resignation, the concept of sustainable knowledge management is resurfacing from the 1994 paper by Murdoch and Clark. In their paper they said, "tacit and local knowledge still remains the superior form of knowledge as it lies outside science and is seen as representing a closer affinity with nature. Todays world is dynamic and needs effort to maintain its balance, sustainability efforts to the environment is required and more so in the knowledge environment. The future of knowledge work embeds sustainability in all our efforts and all we do and have to do.
Come join us on Zoom at our annual KM conference, where we will merge three events into one .
1. The Annual KM Conference -
2. The KMGN Hackathon - where the global community will get together to challenge the KM issues we face today and in the future and
3. The KM virtual conference - where keynotes Leading KM global thought leaders will share their views on knowledge sustainability.
a detailed program and speaker list is attached