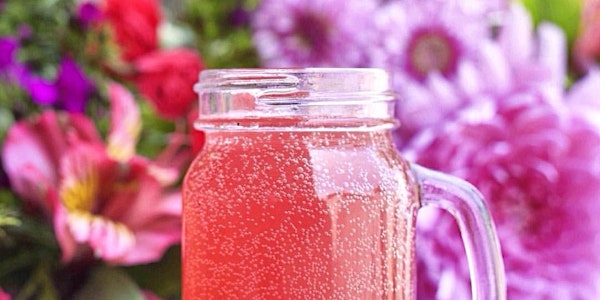 Kombucha Brewing with Ana
90min Zoom Workshop, with a starter kit delivered to your doorstep!
About this event
Do you know that Kombucha is surprisingly easy and affordable to make?
🌺
From the comfort of our homes,
A starter kit delivered to our doorsteps,
A one-time investment
Let's learn to to make this delightful artisanal drink,
For ourselves and for our family!
🌺
Kombucha is a mature form of edible enzyme, fermented from sugar and black, red or green tea. Kombucha strengthens our immunity, facilitates our calcium intake, and rejuvenates our body and skin.
🌺
In this 90min Zoom session, we will...
1. Create our first bottle of Kombucha with the starter-kit, step-by-step
2. Learn Kombucha tricks for the Singapore weather and humidity
3. Learn to create a Kombucha spin-off - Kombucha vinegar
Students will be added into a special Telegram chat group. For two weeks post-workshop, ask questions, send picture, be supported while we create our first successful brew!
🌺
Class overview
1. Health benefits and origin of Kombucha
2. What's a SCOBY?
3. Hands-on session, follow along with food safety guidelines
4. Insider tips for a successful brew with Singapore's temperature
5. Factors that influence taste, colour, fermentation speed, carbonation and shelf life
6. How to keep our brews and SCOBY healthy
7. Kombucha vinegar and its uses
8. Propagate your own Kombucha SCOBY
🌺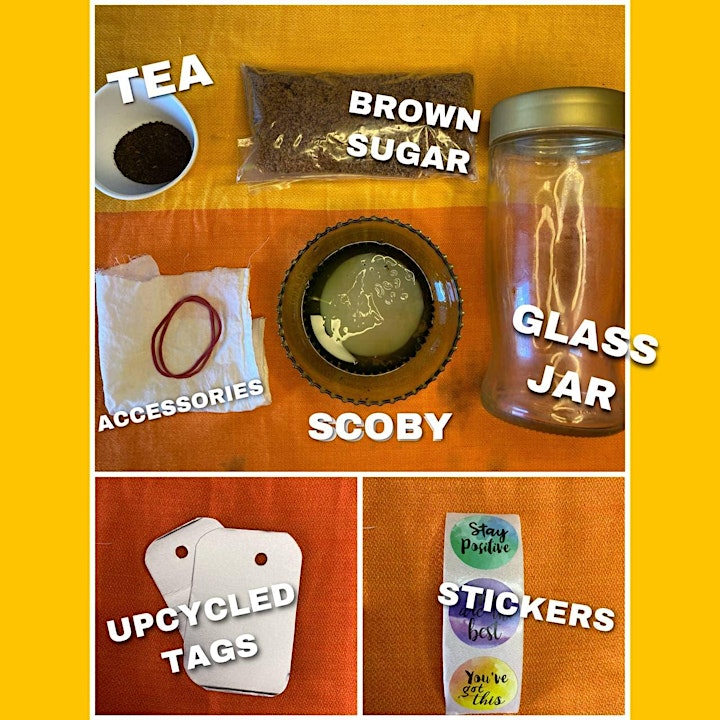 🌺
Starter kit includes
- One LIVE SCOBY culture (mother enzyme)
- Starter tea
-1L amber glass jar
-100g brown sugar
- 6g black tea
- Digital Kombucha brewing guide for the first and consecutive brews, by email
- Digital recipe card, by email
- Cover cloth, gloves, rubber band, labels
🌺
Course price includes a doorstep delivery of the starter kit.
Students signed-up before 1 March will receive their kit around 3-4 March.
Students signed-up after 1 March will receive their kit before 9 March.
🌺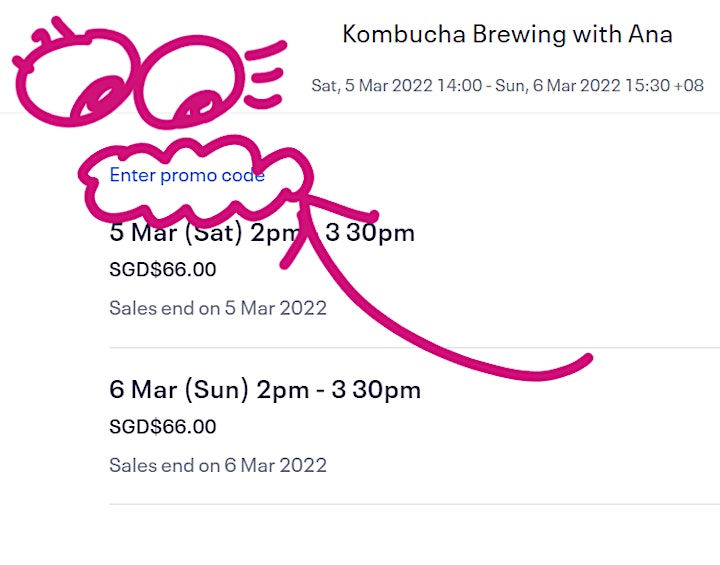 Psst! Join EcoEnzyme's Telegram group to get a secret discount codes! Enter promo code before checking out!
EcoEnzyme Telegram is a small community of eco-lovers who are interested to upcycle our everyday waste into useful products.
🌺
About Ana
Ana is the founder of EcoEnzyme, a social enterprise that democratizes the skills and knowledge of nature's alchemy - fermentation.
Ana brewed her first jar of Kombucha in the winter of 2018. Her experimental nature brought her to explore various sugars, teas and medicinal ingredients for a delicious brew. One of her most wonderful discoveries was fermenting kombucha with raw sugar cane cubes. This produces a brew full of vitality and wonderous taste!
Nature's alchemy includes all forms of fermentation, fermenting tea into Kombucha, fermenting milk into kefir, fermenting vegetables into pickles, fermenting our wastes into plant foods...
Ana hopes to make this knowledge accessible to everyone, so we feel happy, young, and one with our planet. 🌈