La Fiesta Cubana at Cuba Libre Frasers Tower With Food & Drinks from $5++
La Fiesta Cubana @ Cuba Libre Frasers Tower happens every Saturday, from 3 pm - 10 pm. Grab your seats now!
About this event
$𝟓++ 𝐅𝐨𝐨𝐝: Jalapeno poppers (V), Marinated Olives & Patatas Bravas
$𝟓++ 𝐃𝐫𝐢𝐧𝐤𝐬: Wine, Beer, Housepour Spirits
$𝟕++ 𝐅𝐨𝐨𝐝: Empanadas, Chicken Tacos, Pulled Beef Tacos, Pork Belly, Chicken Wings, Churros, Tacos & Nachos (V)
$𝟕++ 𝐃𝐫𝐢𝐧𝐤𝐬: Prosecco, Mimosa, Cava
$𝟏𝟎++ 𝐅𝐨𝐨𝐝: Quesadillas (V), Ropa Vieja Bites, Crispy Cuba Roast Pork, Spanish Tortilla With Chorizo
$𝟏𝟎++ 𝐃𝐫𝐢𝐧𝐤𝐬: Mojito, Cuba Libre, Rum Punch
𝐁𝐨𝐭𝐭𝐥𝐞 𝐒𝐩𝐞𝐜𝐢𝐚𝐥𝐬:
Red Wine, White Wine $𝟑𝟓++
Prosecco, Cava $𝟑𝟗++
*All prices are subject to GST & 10% Service Charge.
Reservations are mandatory as we have limited tables! | Each table to be limited to 8 pax. Kindly take note of Social distancing measures & no mingling with other tables. Make your reservations at: https://www.cubalibre.asia/book
See you there!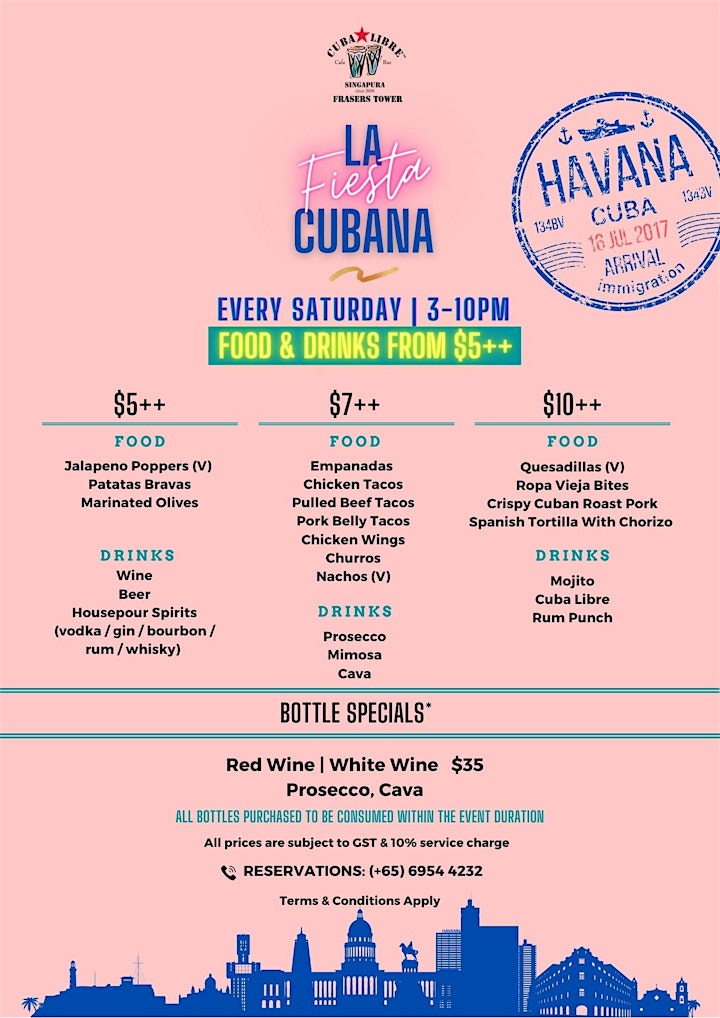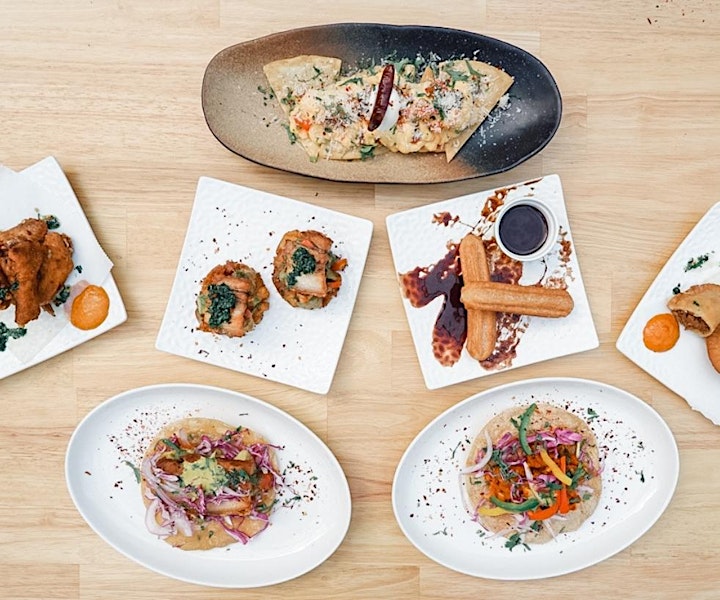 Organizer of La Fiesta Cubana at Cuba Libre Frasers Tower With Food & Drinks from $5++