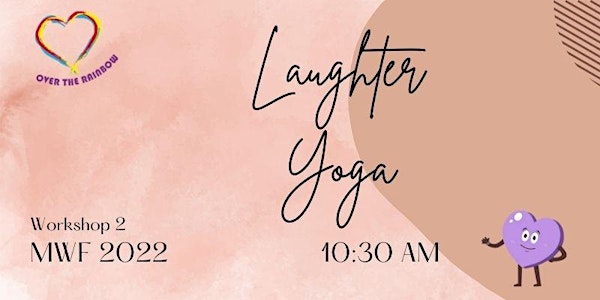 Laughter Yoga @ MWF'22
Come and discover Laughter Yoga as a way to let loose, have fun, and learn the joy of laughing again!
When and where
Location
The Red Box Learning Hub, Level 2 113 Somerset Road Singapore, Somerset 238165 Singapore
About this event
About: Laughter Yoga is a fun exercise that combines deliberate laughter with movement and breathing to cultivate joy and to bring out our inner child. Laughing can provide many immediate benefits by:
Releasing endorphins and happy hormones like dopamine and serotonin, they lift our mood and reduce stress
Relieving pain, lowering blood pressure and strengthening the immune system
Laughing with other people can also increase social connectedness and bonding
As we grow older we tend to laugh less because we have somewhat lost our sense of humour. Little things that used to make us shriek with laughter are no longer funny.
Facilitator: Chusan See Toh
Chusan is a strong believer in hidden human potential, and that as ordinary people we can live extraordinary lives not bound by the expectations of others. Her curiosity for looking beyond the box has led her to being a practitioner of Sound Healing, Law of Attraction,
Emotional Wellbeing and Laughter Yoga. She also believes that age is just a number and our ability to learn new skills or achieving a more joyful life is merely defined by our internal belief systems and our self-worth.
Chusan has been working in the HR arena for over ten years with a holistic focus on employee wellbeing, empowerment and team collaboration. She is a certified ADD Heart Facilitator, certified Adult Learning trainer (ACLP), certified Neuro-Linguistic Programming & Timeline practitioner.
CELEBRATING OVER-THE-RAINBOW 10TH YEAR ANNIVERSARY! (2012 to 2022)
This workshop is a part of OTR's bi-annual mental wellness festival. And we're excited to welcome you back IN-PERSON for a day of free program to support and empower you in your mental health journey!
Proudly presented by OTR and our wellness partners.