Description
A launch event by the Action Community for Entrepreneurship (ACE) on the new ACE STARTUPS membership!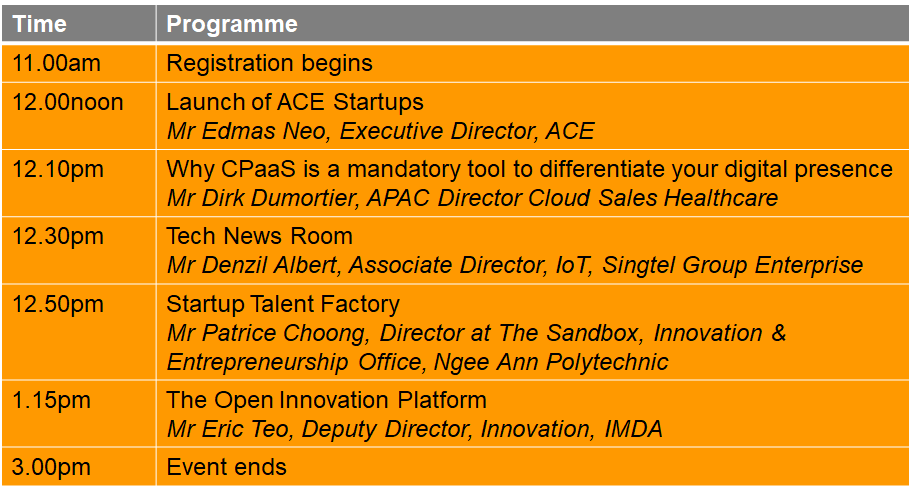 *Refreshments and goodie bags would be provided for the first 200 guests.
About ACE STARTUPS
A membership scheme that aims to:
Build a community where startups belong

Support startups with tools and resources for their business

Facilitate flow of talent and network into startups

Who can join ACE STARTUPS?


Why join ACE STARTUPS?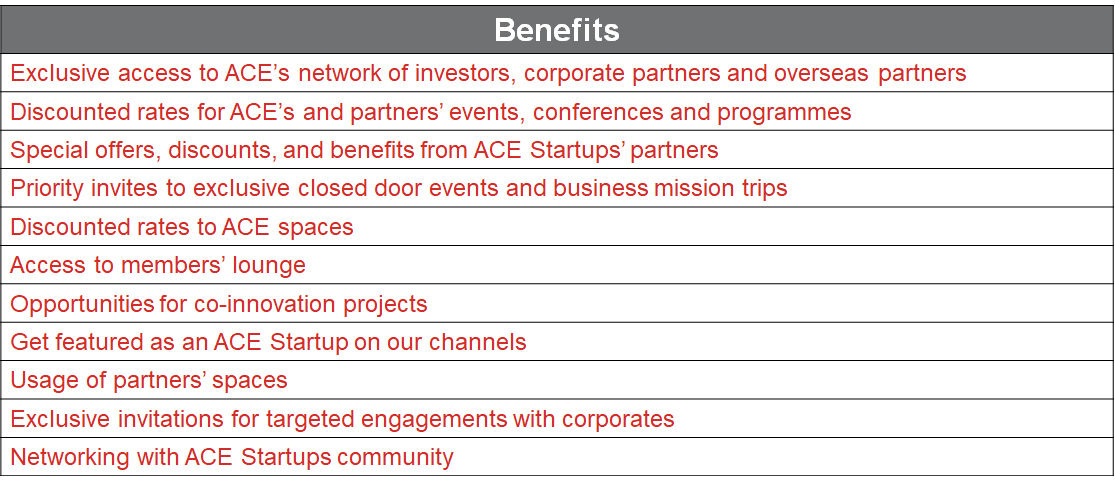 Join now and register at: https://tinyurl.com/ACEstartups