Layman's Guide To Physical Precious Metals Investing
Sat 19 November 2016, 14:30 – 16:30 SGT
Description
OBJECTIVES
Over 2 hours, we will take you through the basic investing concepts and key considerations of precious metals investing. You will also understand the types of precious metals available and how the precious metals behave in different economic situations.  We will be revealing the strategies that the trainer used to construct a successful precious metals investment portfolio. 
WHO WILL BENEFIT?
Individuals with very little or no knowledge in precious metals investment.  Individuals who want to understand if they should enhance their returns with minimal risks. Most importantly, individuals with an open mindset.
As per our motto : Enter As Learners, Leave As Achievers, we would like our participants to be ready to invest immediately after attending our seminar, equipped with relevant and practical knowledge, to be achievers. In order to be achievers in their own rights, one must be willing to open their minds and explore possibilities. You will be guaranteed with a knowledge filled workshop and learning with confidence.
TRAINER'S PROFILE:

Firdaus started off with zero knowledge in finance and investment prior to beginning his financial education in 2014. In 2015, after 1 year of investing his time and money on financial education, he started investing in physical precious metals. Within just 14 months of investing, his net worth increased by almost 17%. During the seminar, he will show you the strategies that he used to increase his net worth with very little savings. He will also share the secret insights of the economy's immediate future.  
Disclaimer:
All information contained within the workshop is General Advice Only – it does not take into account your personal circumstances. Please do not trade or invest based solely on the information.  By viewing any material or using the information within the workshop, you agree that this is a general education material and you will not hold any person or entity responsible for loss or damages resulting from the content or general advice provided by Little Red Cultivation Shed, its employees, directors or fellow members.  No representation is being made that any account will or is likely to achieve profits or losses similar to those discussed in any material within the workshop.  Investing or trading has large potential rewards, but also large potential risks. The high degree of leverage can work against you as well as for you. You must be aware of the risks and accept those risks in order to invest or trade. By registering for the workshop, it is understood that you have read the disclaimer and agree to take part in the workshop unconditionally.
FAQs
Why should I attend your workshop?
If you give anyone who has no fear of public speaking to conduct a seminar, he/she will be able to do it. The difference is, whether he/she is delivering the information based on his/her own experience or just simply from textbook knowledge?
During the seminar, participants will be assured that the knowledge shared by the trainer is all from his personal experience. In another words, the trainer does not only teach theories but he also practice what he preached. Furthermore no sales of financial instruments will be made during the seminar.
Besides gaining knowledge, you will also have the opportunity to interact with other participants and widen your social circle. You will never know that the other participants whom you interact with, could be your future business partners.
What will I learn?
- Definition of precious metals
- Types of economic troubles and how they affect precious metals
- Understanding Gold Standard
- Why invest in precious metals
- Benefits and features of precious metals
- Pros and cons of precious metals investing
- Proven strategies of when to buy or sell precious metals
- Understanding the true value of precious metals
- Consequences of procrastination
- Identifying scams and bogus precious metals investment opportunities
How do I get to the workshop?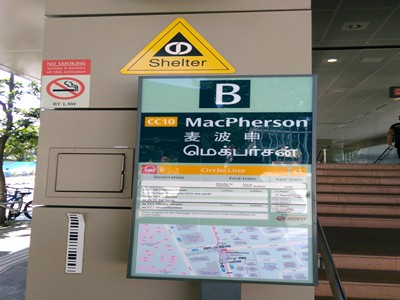 Exit the Macpherson MRT from Exit B.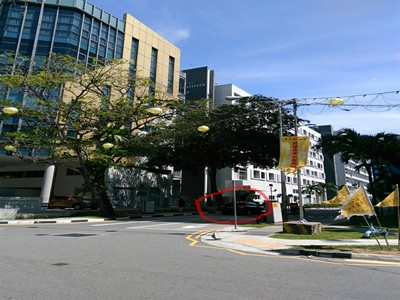 Upon exiting Exit B, cross the road and walk towards to gantry on the right.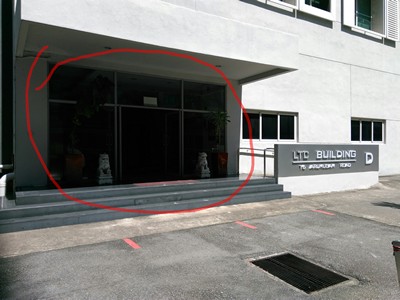 After passing by the gantry, turn left to the lift lobby and take the lift up to 05-01.
There are ample parking space for those coming by personal transport.
What do I need to bring to the workshop?
Yourself, cardigan/jacket(to keep you warm during workshop), name cards, writing materials, an open mind and willingness to learn. Please take note that NO PHOTOGRAPHY OR VIDEO RECORDING IS ALLOWED in the seminar.
Where can I contact the organiser with any questions?
You may get in touch via email at hello@littlercs.com for any queries.
Is my registration/ticket transferrable?
Yes, but please update us so that we could keep track of our attendees.
Do I have to bring my printed ticket to the event?
Yes, for verification purposes.
What is the refund policy?
As we have mentioned that the ticket is transferable, no refunds can be made. However, we will provide a full refund to participants who are unable to attend due to unforeseen circumstances such as:
- Falling sick on the day before or on the actual day of the seminar (before the seminar starts)
- Death of family members (Death occurring within 3 days before the start of seminar)
 Proof of certification is required before any full refunds can be made.