LEADERS NETWORK presents:"PEER GROUP LEARNING, CO-DEVELOPMENT & MENTORING": The Building Blocks of a Culture of Cooperation, Mutual Support and a Catalyst for Better Business Performance.

Wednesday, 7 May 2014 from 19:00 to 22:00 (Singapore Standard Time Singapore Time)
Event Details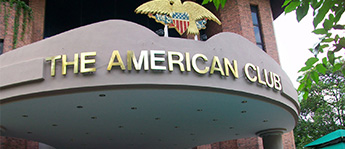 PEER GROUP LEARNING, CO-DEVELOPMENT & MENTORING by Don Rapley
The Building Blocks of a Culture of Cooperation, Mutual Support and a Catalyst for Better Business Performance.
 In some organisations, peer group collaboration and learning cuts across the formal line reporting structure, bringing together managers from different units and provide a forum for discussion of common issues'
According to a Harvard Business publication, these peer groups are the 'new frontier', the key to the challenges of the knowledge economy.
 Peer group collaboration sound like a great idea to drive performance, but initiatives in organizations often fizzle out as groups lose their focus over time.
 During this 1 hour session, Don Rapley will explores why peer learning is a powerful and effective way to achieve mutual cooperation across team borders and includes a live sequence of peer problem solving. 
 Business Start – Up Surivival: Behaviourial Tips during the first 2 years by Sadikin Darmawan
 Tapping on his many years as a successful Entrepreneur, experiencing the lows and the highs, Mr Sadikin Darmawan, now Entrepreneurship Consultant and Advisor, will share his tips on survival for new and upcoming entrepreneurs for the benefit of Leaders of small to medium sized businesses and future Entrepreneurs,
 In his half hour presentation Sadikin will discuss the challenges Entrepreneurs face as well as how entrepreneurs can grow from "Micro" to "Macro" and grow sales revenue in view of the challenging business environment. Mr Sadikin will also briefly touch on how Entrepreneurs can tap on technology and Innovation to grow the business.
 Designed to be an interactive session, Mr Sadikin will also field questions from the floor.
 MINDFUL SELF – LEADERSHIP by Toby Ouvry
 In this highly engaging half hour session, Mindfulness Coach and Facilitator, Toby, will introduce participants to the world of Mindful Self Leadership, which is a new paradigm for personal growth and wellbeing that brings together both the Western and Eastern traditions of mindful living and self – awareness.
 During his talk, Toby will cover the fundamental practices of Mindful Self-Leadership which are contained within the 'Five Selves' which are :
§  Self -awareness
§  Self- acceptance
§  Self - responsibility
§  Self - assertion
Self - trancedence  
All of which are designed to lead to excellence in the sixth self: Self Leadership. Join Toby as he helps you discover the potential you have within you to become a mindful leader of your own life.
---
AGENDA
| | |
| --- | --- |
| 7.00 – 8.00 pm | Welcome & Network |
| 8.00 – 8.30 pm | "Business Start up  Survival Behavioral Tips  during the first 2 years" by Sadikin Darmawan |
| 8.30 – 9.30 pm | "Peer Group Learning, Co-Development & Mentoring:        Breaking Down Silos and Fostering a Culture of Cooperation" by Don Rapley |
| 9.30 – 10.00 pm | "Mindful Self-Leadership" by Toby Ouvry |
---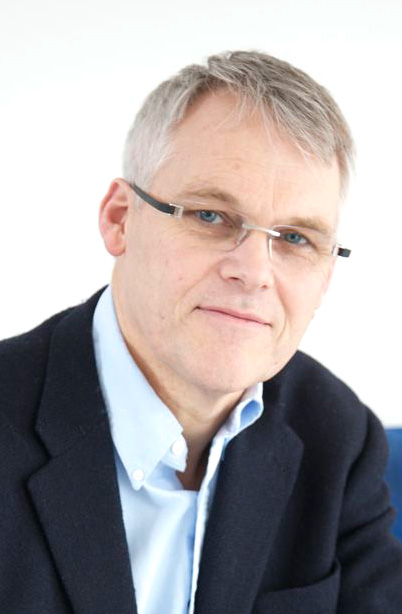 About our Guest Speaker - Don Rapley

Don has a wide range of leadership, training and coaching experience in multicultural and international environments. As a consultant since 2002, he has worked extensively in Europe, USA, Asia and the Middle East, 25 countries in total. He coaches, designs and delivers leadership, personal impact and management development programs for major international companies, facilitating both in English and French.
Don's recent experience spreads across a wide range of sectors internationally: Oil and Gas, Healthcare, IT services, Travel, Banking, Audit & Consulting, Food & Drink, Retail, Aeronautics and Space Engineering. The programs that he facilitates are not only for very large global organizations such as Total, Technip, GE Healthcare, Air France, SociétéGénérale, BNP and Safran, but also for medium and small sized ones.
Join us 
and meet with Don Rapley and your peers from other organizations at The American Club Singapore!
* This event is a private event for a selected group of people
Please visit our event website: www.creativeleadership2014.com. You may also consult us @ 6738 9917 or e-mail us @ leadersnetwork@cli-asia.com to know more. 
Do you have questions about LEADERS NETWORK presents:"PEER GROUP LEARNING, CO-DEVELOPMENT & MENTORING": The Building Blocks of a Culture of Cooperation, Mutual Support and a Catalyst for Better Business Performance.?
Contact Creative Leadership In Asia (CLIA)
When & Where

The American Club
10 Claymore Hill
Singapore 229573
Singapore

Wednesday, 7 May 2014 from 19:00 to 22:00 (Singapore Standard Time Singapore Time)
Add to my calendar
Organiser

CLIA is a Learning & Development training and consultancy business using primarily Serious Play, Arts and Drama within innovative, action-learning methodologies.
 CLIA Purpose: 
"We bring about Serious Play & Joyful Learning into adult training and organisation Learning & Developmen".
CLIA mission: 
"CLIA's mission is to Activate Behaviour Change Through Creative Engagement and Human Integration"
 CLIA vision:
In CLIA vision, we focus on 3 playing fields:
Youth:

Discovering your inner career compass for satisfying life and work 

Enterprise

: Values based leadership to improve employee engagement, innovation and strengths-based diversity 

The larger community

: Improving relationships in life, business and the community to achieve longer-lasting prosperity
CLIA BUSINESS BUILDERS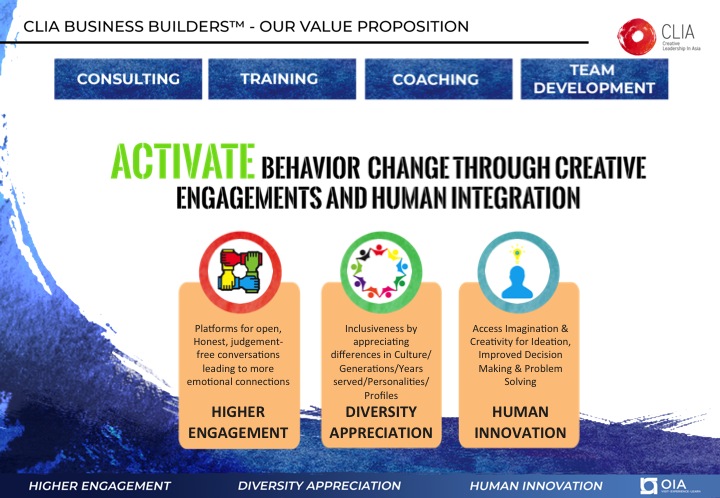 CLIA METHODOLOGIES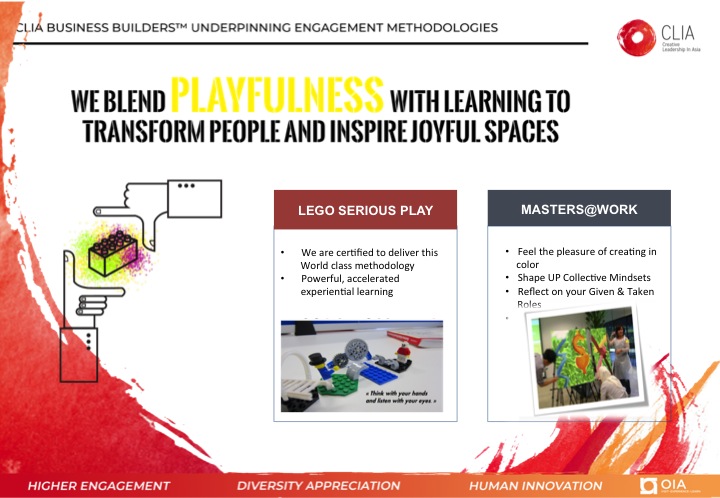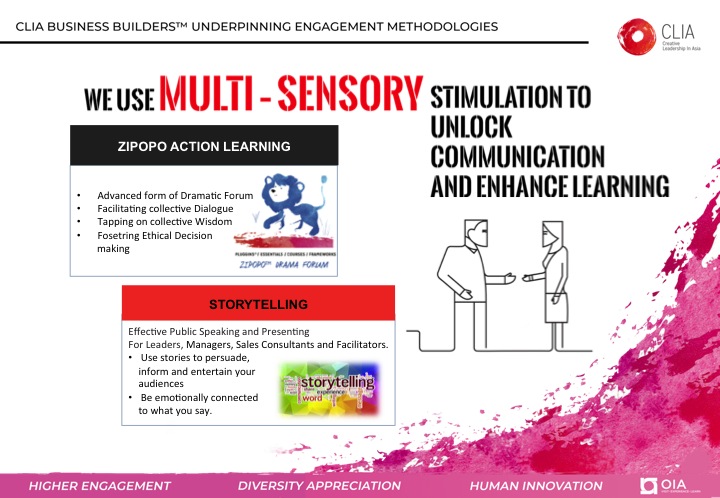 CLIA TRAINING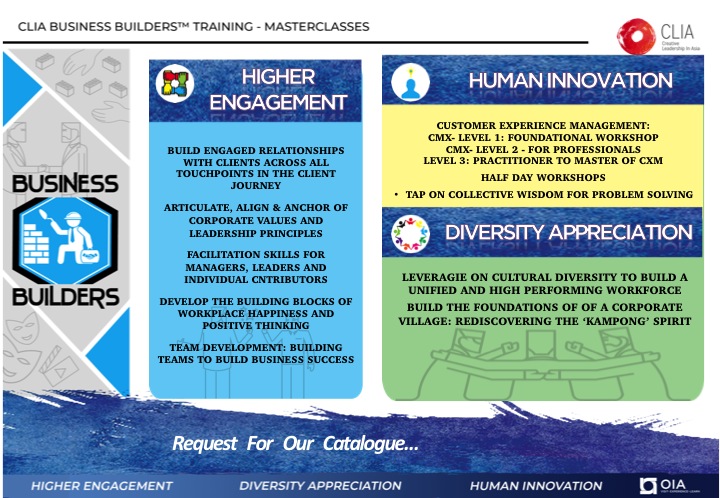 Websites
http://www.creativeleadershipinasia.com
http://www.outdoorinasia.com