To focus growth of the company and development of the staff, 20 pax per session- topics discussed among panels and held on every thursday
About this event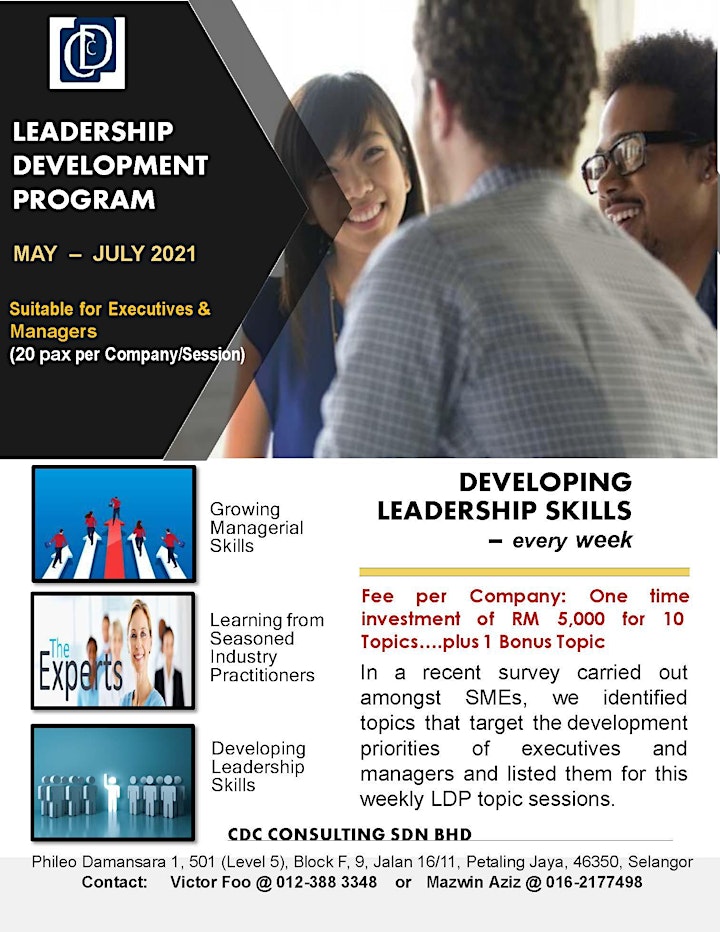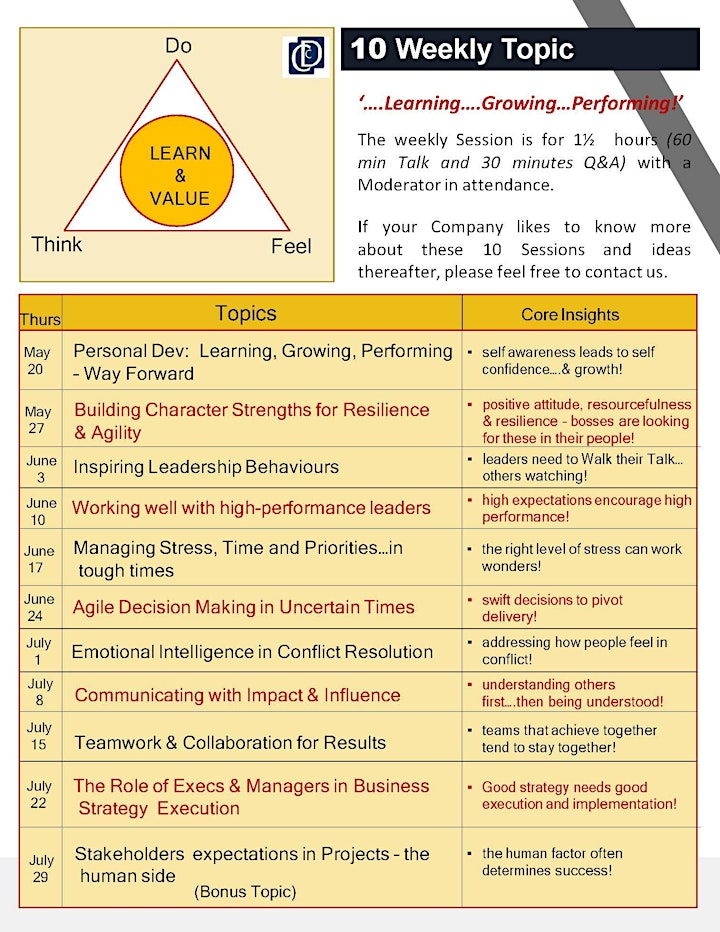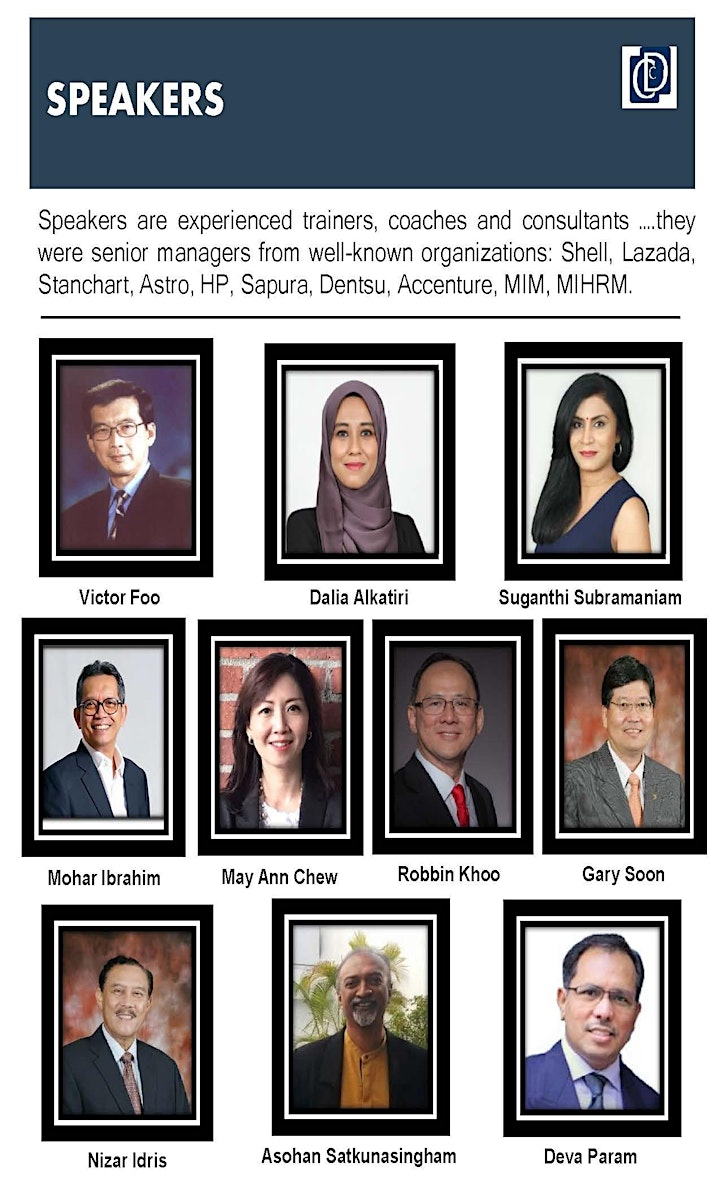 Organiser of Leadership Development Programme
Founded in 1997, CDC Consulting is a leading and trusted provider of human capital and management consultancy services.
We offer integrated services and solutions that address the Business, Management, Organizational and People issues of our clients, helping them to make the difference in achieving powerful and productive change.
Our strength is in our ability to work with clients, understand their requirements and aspirations and then to design and deliver programs that incorporate international best practices.
We offer both consultancy services at the strategic level as well as customized solutions which can be implemented across all levels of the client organization. We are also dedicated to creating and nurturing client capability so that they can continually sustain their competitive edge.
Our expertise is continually developed and provided by a team of dedicated and Experienced consultants and associates who are professionals with extensive experience in multinational and national organizations.