Legacy Leadership Is Obsolete - new behaviors are needed to lead your organization in a digital world. Live in Singapore, 9-5 pm 23 Feb 2022
About this event
Introduction
The way you led your company yesterday is no longer valid. Why? Succeeding in a digital world requires leaders to let go of old practices and adopt new approaches that allow you to drive, support, and champion your transformation.
It's not about having a digital strategy but a strategy in a digital world.
This interactive, provovative and engaging one day session is facilitated, in -person, by Professor Michael Netzley & Robin Speculand.
Digital transformation is implemented from the bottom after being initiated from the top. High-performing leaders recognize that they now walk into a meeting and are the last to speak, not the first. Today you attend meetings to listen to what is happening and to guide rather than manage. Asking leaders to let go of the authority they are accustomed to, however, is not easy. But it is compulsory; otherwise they become a bureaucratic bottleneck within the digital transformation.
The tectonic plates under the business world have shifted and caused the strategic landscape to change dramatically.
Just as an earthquake might shift a river's path, digitalization is shifting the leadership landscape. The industrial revolution 4.0 combined with the pandemic and sustainability has dramatically impacted how organizations and leaders must operate.
Your success as a leader today is closely connected to five tectonic shifts that you will learn about during this highly informative and interactive seminar. The five shifts are:
1. Leadership Tectonic Shift #1: Controlling Everything to Checking In
2. Leadership Tectonic Shift #2: Know It All to Learn It All
3. Leadership Tectonic Shift #3: Penalizing Failure to Encouraging Failures
4. Leadership Tectonic Shift #4: From Intuition to Data & Intuition
5. Leadership Tectonic Shift #5: From Inside-Out to Outside-In Customer Perspective
For more information email bridges@bridgesconsultancy.com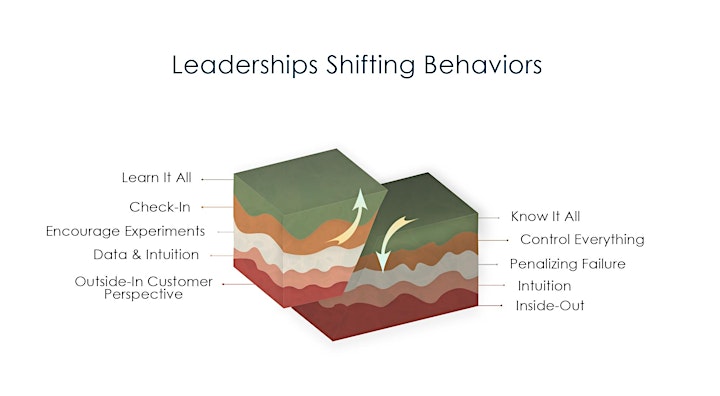 Organiser of Leadership's Tectonic Shifts in a Digital World