Description
LeapForGood (LFG) is organised by the Singapore Centre for Social Enterprise (raiSE) and invites all aspiring social entrepreneurs, existing social enterprises and organisations with an interest in setting up social enterprises to address two of the biggest social challenges facing Singapore: eldercare and mental health.


The programme consists of four pillars, Discover, Ideate, Prototype and Pilot, that are designed to help you gain insights into emerging social needs, convert innovative concepts into sustainable business models, take your ideas beyond the blueprint, test and validate your concepts and develop and implement your social enterprise. Up to 5 teams will receive a grant of up to S$100,000 and incubation support from raiSE.
Take the first step towards building your own social enterprise by joining us at the Discover & Ideate workshop series:
Workshop 1: Social Needs Insights (11 June 2016) - Learn about the challenges and needs faced by mental health and eldercare communities. [Completed!]


Workshop 2: Develop Ideas for Solutions (18 June 2016) - Translate research insights into innovative solutions using design principles. [Completed!]

Workshop 3: Social Enterprise Planning (25 June 2016) - Develop your product / service blueprint and social business canvas. [We have just opened additional 40 seats now!]


Consultation Clinic (2 July 2016) - Get feedback on your concepts with one-on-one sessions. Slots are limited and will be available for sign up from Workshop 3 onwards. [Now open for signups, email leapforgood@raise.sg!]

Check out the workshop programmes below and visit leapforgood.sg for more details on what's in store for you!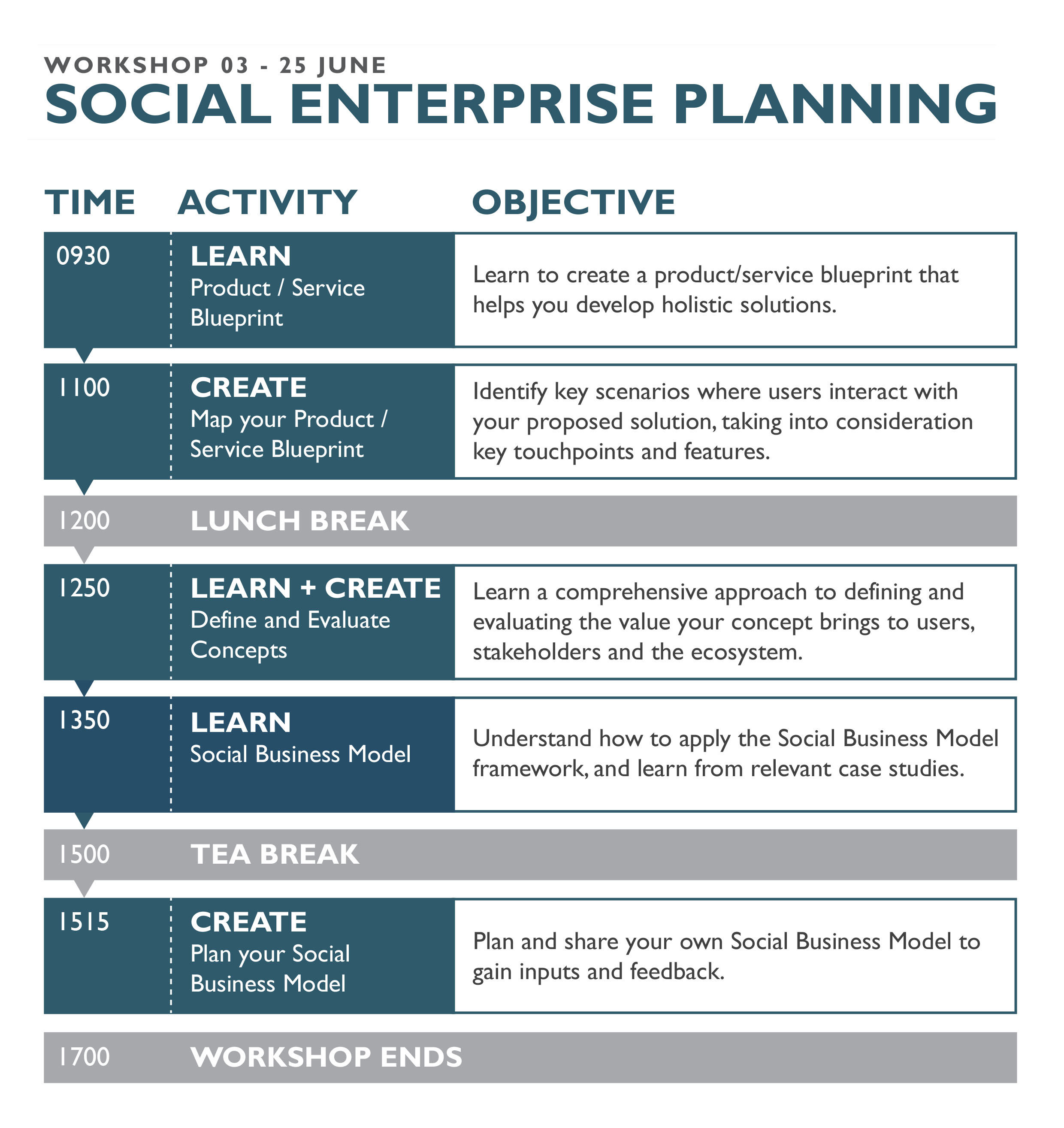 If you have any questions, feel free to drop us an email at leapforgood@raise.sg or give us a call at 90751275.