Learn how to facilitate your own Design Sprint using Jake Knapp's GV Proces...
Description
Learn to build and improve products or services that will disrupt your industry
The tech industry's (not-so-secret) weapon for rapidly creating user-tested digital products and services. Visionary companies like Slack, Airbnb, Salesforce, Lego, Google and Medium have pioneered the way things are done as a result of using Design Sprints.

Design sprints is a way to get your ideas to market:
fast,
cheaper, and
better by cutting inefficiencies and not wasting your teams resources.
This cutting edge proven and tested process was developed by Google Ventures to help companies use design thinking in a much more focused away. The challenge with design thinking is that, the process is very open and because everyone has limited resources to complete projects. Design sprints help you solve the problem cheaper, faster and better.
This is a Game Changer for your company. Learn how to build improve your products and services.
WHY SHOULD I ATTEND?

Understand in 1 day,
What a Design Sprint is about,
Why it has become one of the most effective innovation tools, and
How to succeed and avoid the most common pitfalls.
WHO SHOULD ATTEND THE DESIGN SPRINT
Everyone who wants to build better products and services, better and faster. Especially:
Head of Innovation
Uplevel your capacity so you can scale your solutions
Executives/Founders/Product Owners
Build and improve your products and service faster, cheaper and better
UX Designers/Marketers/Engineers – all levels
Take home real goals, actionable next steps, and a repeatable design process.
Project Managers/ Scrum Masters/Managers/Sprint Pros
Improve your facilitation techniques for sprints, workshops, and meetings.
Anyone who wants to have a larger impact on key projects
WHAT WILL I TAKE-AWAY FROM DESIGN SPRINT?
At the end of the Design sprint, you will get equiped with:
Proven and tested toolkit that can help you build products and services to scale
Discover case studies and learn how to avoid and navigate key challenges
Join a community of design sprint enthusiast who are looking to transforming how business is done in Asia
Step by Step process of how to incorporate more sprints in your organization
MEET THE FACILITATION TEAM
About Raomal Perera: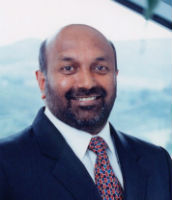 Raomal is an award winning serial entrepreneur with over 30 years of experience who has raised over $27 million dollars for his two tech companies, one of which he listed on the NASDAQ. He scaled his business operations globally and grew through mergers and acquisitions. One of his payment companies were acquired by Intel.
Since exiting his businesses Raomal has decided to dedicate the rest of his career helping other visionary entrepreneurs build and scale their businesses globally.
He is currently an Adjunct Professor in the Entrepreneurship Department at INSEAD, and has trained staff at the Google Marketing Academy & SalesForce.Com. He has been recognised by Ernst & Young, and the World Economic Forum (WEF) as a technology pioneer.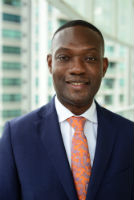 Rudi Doku is software engineer who started his career in strategy working for Accenture and then later on at Deloitte helping companies in the Netherlands, Australia and Singapore with their Technology and Operations strategy. Over his 15 year career he has seen multiple disruptions and he realised that many companies that we see today may not exist tomorrow.
The biggest barrier is people. He wanted to support not only bridging the technology to people change but support organisations adopt new behaviours of the future. Therefore he got certified as an Executive Coach at INSEAD Global Leadership Centre.
He supported change management and innovation while at Standard Chartered and Experian. Now he is excited about growing the Design Sprints movement across Asia.
GOT QUESTIONS ABOUT DESIGN SPRINTS?
About Rohan Perera: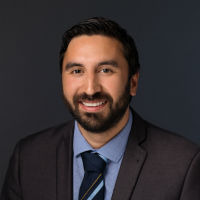 Rohan Perera is a trained accountant turned entrepreneur who learnt everything about business from his father.
Rohan is passionate about transforming the world through technology. He has run Design Sprints, for the companies listed below, helping them scale products and services cheaper, faster and better.

Call us @ + 65 9188 7052
email @ rudi@designsprints.asia