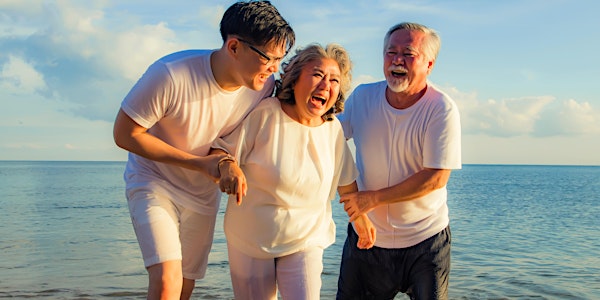 Learn How to Take Control of Your Hip or Knee Pain in Hybrid Webinar
For more information, please visit bit.ly/details-getactive
When and where
Location
Menara Star 15 Jalan 16/11 Section 16 Petaling Jaya, Selangor 46350 Malaysia
About this event
TAKE CONTROL OF YOUR HIP OR KNEE PAIN - Get Active Again.
" We see more, you keep more"
Learn how robotic technology can transform your life for the better with the latest advancement in joint replacement surgery that transforms the way total knee, partial knee and total hip replacements are performed.
These days, doctors know more and cut less.
Patients get personalised surgical plans based on their own unique anatomy, and can expect less pain and shorter hospital stay following surgery.
More than 300,000 total procedures have been performed across 26 countries worldwide since 2007.
Join us for FREE at the "Take Control of Your Hip or Knee Pain " hybrid webinar to learn how robotic technology enables surgeon to have a more predictable surgical experience when performing joint replacement surgery.
Kindly note that this is a hybrid event. It will be held in-person at Menara Star (PJ) and also virtually on Zoom concurrently.
HOW TO JOIN US PHYSICALLY AT MENARA STAR, PJ?
To attend on-ground, register here on EventBrite via 'Tickets'.
The on-ground event at Menara Star, PJ will adhere to hygiene practices, and directives advised by the Malaysian National Security Council (MKN).
Registration to attend on-ground at Menara Star, PJ is based on a first come, first serve basis. Due to the practice of social distancing, the available seats are limited.
Refreshments are provided to the attendees.
HOW TO JOIN US VIA ZOOM?
To attend virtually, register on Zoom via bit.ly/hybridwebinar-RSVP
Once you have registered via Zoom platform, an email with the joining link will be sent to your inbox.
A reminder email will also be sent to you shortly before the live webinar begins.
DISCLAIMER
Please contact The Star Events Team at events@thestar.com.my if you need any assistance.