Learn to Build Wealth with a Systematic Approach: The CARPET Framework Approach

Thursday, 30 May 2019 from 19:00 to 22:00 (Singapore Standard Time Singapore Time)
Event Details
Exclusive for Eventbrite users, sign up online now and get a complimentary copy of the Amazon best seller: THE STEP-BY-STEP GUIDEBOOK TO WEALTH CREATION (value: $21.40)
Are you searching for a systematic and sound model that you know you can trust to build your wealth? From our experience, many successful wealth builders have in place a systematic approach to help guide them towards their financial goals, we called it a wealth framework.
By attending this event, Amazon Best Selling Wealth Author Keith Kok will share with you his proprietary framework that he is sure will change the way you look at wealth building and begin your journey to building your own financial success.
In this talk, attendees will learn from his insights on:
1. Discovering the true meaning of Wealth
2. Understanding and avoiding the Cursed Life Cycle of Wealth
3. How to analyse your financial situation using the wealth framework (CARPET)
4. How to apply the Chinese Success Elements of Wealth Management (生,聚,观,保,增,传
5. How to adopt the right personal value system to improve your financial situation
6. The tools available along your financial journey 
About the Speaker
The speaker, Keith Kok, is a financial author from Black Card Books. His interest is researching and writing topics relating to personal finance and investment. His first book: Step-by-Step Guidebook to Wealth Creation, quickly rose to fame to become Amazon Best Seller within a month after it was published. This book is now on high demand in major bookstores in Singapore.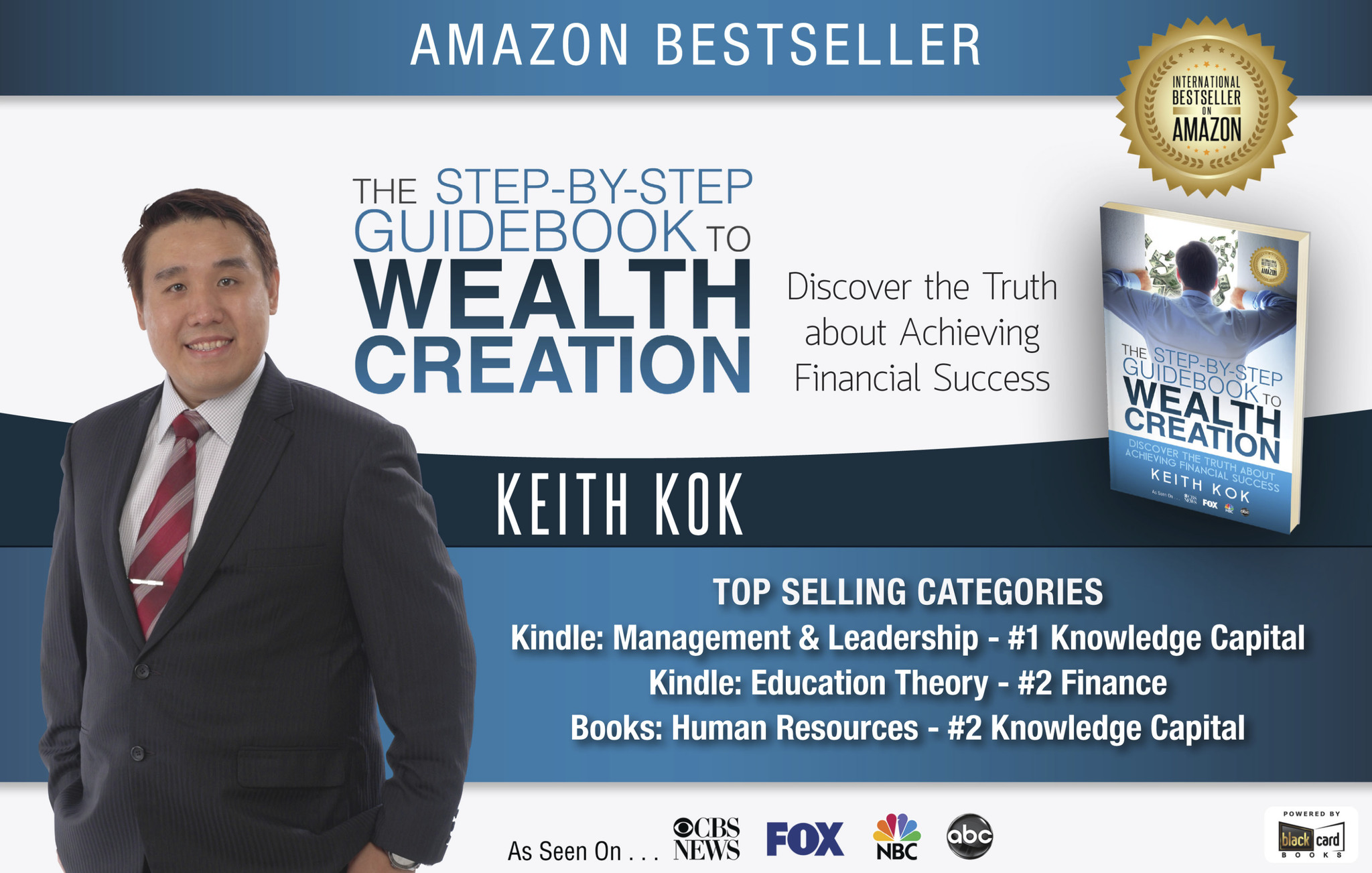 By profession, he is a financial educator who helps individuals in gaining crystal clear clarity in their financial direction. Academically, he is certified in multiple financial disciplines, including professional certificates awarded by reputable financial associations such as ACCA (Accounting/Auditing) and FPAS CFP (Financial Advisory).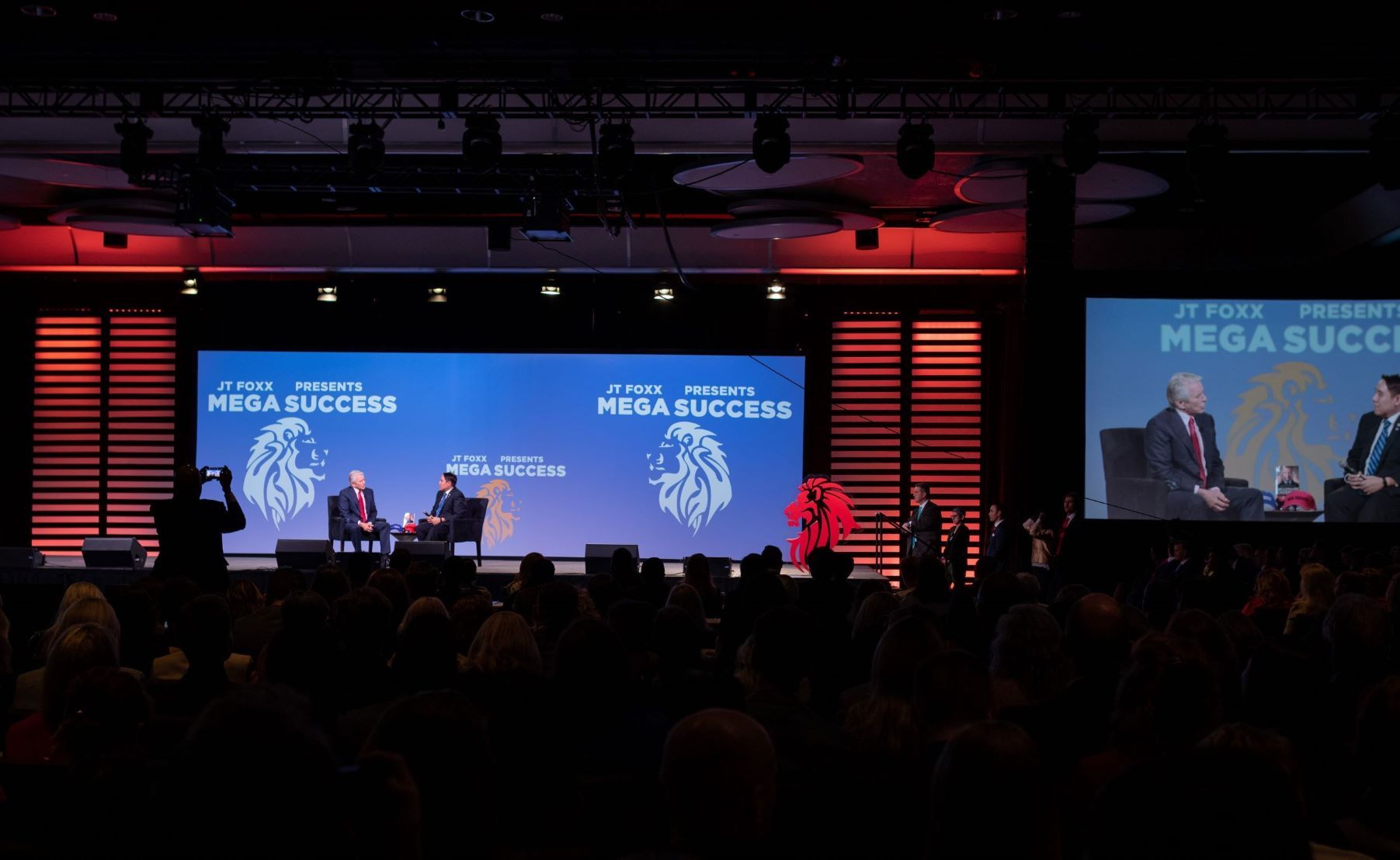 As a wealth builder himself, he understand the fact that most people fail to achieve financial success is because they lack a framework to guide them. In order to help these people in gaining a better understanding of their financial situation and direction, he derived a financial framework that helps to explain the strategies in wealth building. This is known as the CARPET Framework of wealth.
Exclusively in this event, participants will have the privilege to receive a complimentary copy of Keith's book: Step-by-Step Guidebook to Wealth Creation.
Many attendees had already got their hands on this book.
Now is your turn. Don't miss this chance.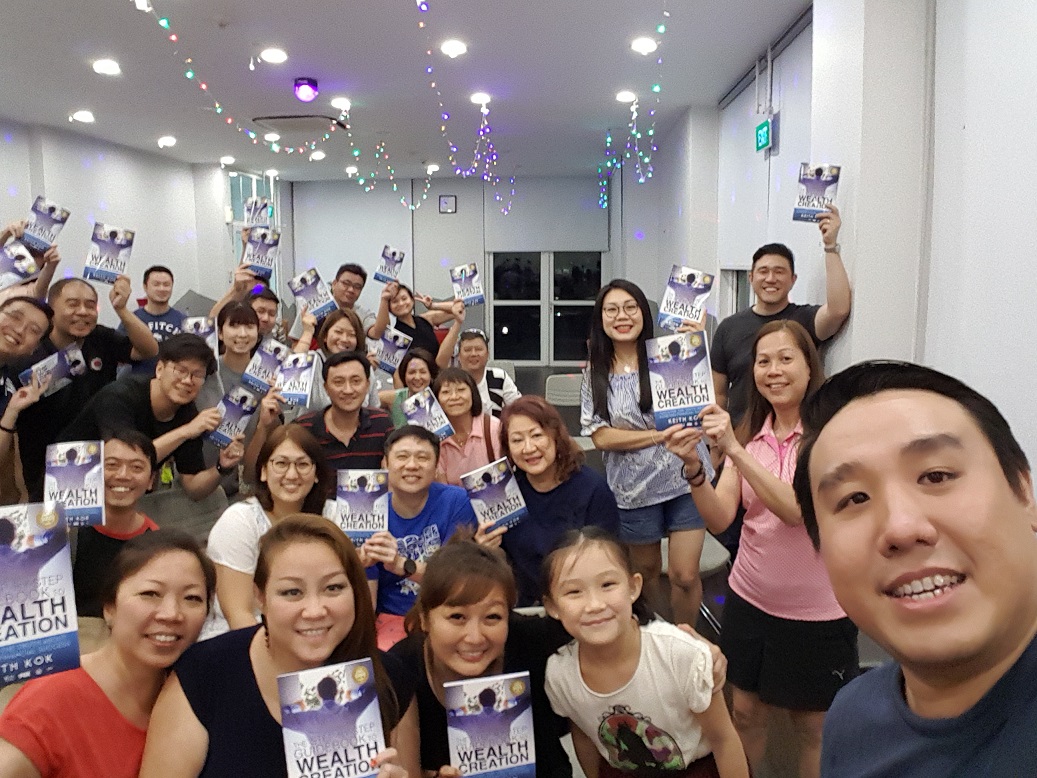 When & Where

Learn to Excel Education Centre
CES Centre, 171 Chin Swee Road
#02-14
Singapore, Singapore 169877
Singapore

Thursday, 30 May 2019 from 19:00 to 22:00 (Singapore Standard Time Singapore Time)
Add to my calendar
Organiser
First Rule Investing Education is established in Singapore to educate retail investors on wealth building through discipline financial management and stock investing strategies. The main focus of the institution is to promote awareness on the investment landscape and cultivate the right investment mindset.
What makes First Rule Investing Education unique is that it has exclusive access to specialized business reports to support investment decision making. Students will be able to use these reports as case studies to build their stock investment portfolio.
About the Speaker:
Keith Kok began his career since early 2000 as a financial adviser representative, advising clients in conducting their financial analysis and investment needs. In addition to being a certified financial planner, he is also a certified accountant, holding both an ACCA Professional Certification as well as a Bachelor Degree in Applied Accounting.
Today, as a founder of First Rule Investing Education, he is actively involved in sharing his investment knowledge in educating retail investors in Singapore on building their wealth through stock market investing. The courses that he conducts regularly include value investing courses, fundamental analysis and one-to-one financial coaching.