Multiple Dates
Learn To Build Your Own Wedding Planning Company
Description
Why The Wedding Planning Industry?
Themed, customised weddings are on the rise in Singapore. Millennials are willing to shell out between $10,000 - $100,000 on just decor alone for an Instagram - worthy wedding (The Straits Times, 2017).
Singaporeans lead busy lifestyles, and Wedding Planning, which shapes and manages the ideal wedding for couples, is a viable business industry.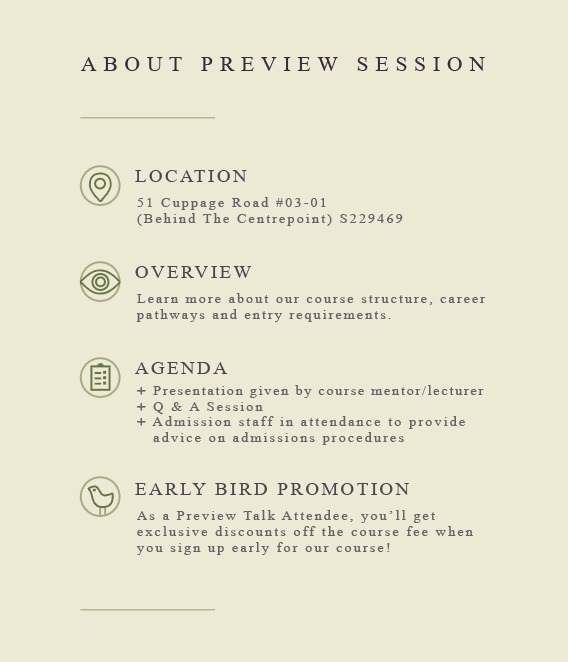 ICWP's Wedding Planning Course
Being properly trained and certified by ICWP as a Wedding Planner will build your professional credibility and allow you to tap into this growing customer base.
You'll learn the nitty-gritty of the wedding planning business - online marketing, wedding design and more - through real-world training by our professional wedding planners at ICWP.
ICWP Open House
Interested? Head down for ICWP's open house on any of the following dates:
20th September (Thursday), 7.00pm
10 October (Wednesday), 3.00pm
25 October (Thursday), 7.00pm
Find out more about what this course has to offer you, and get any questions you have answered by our team who are heading the course!