Description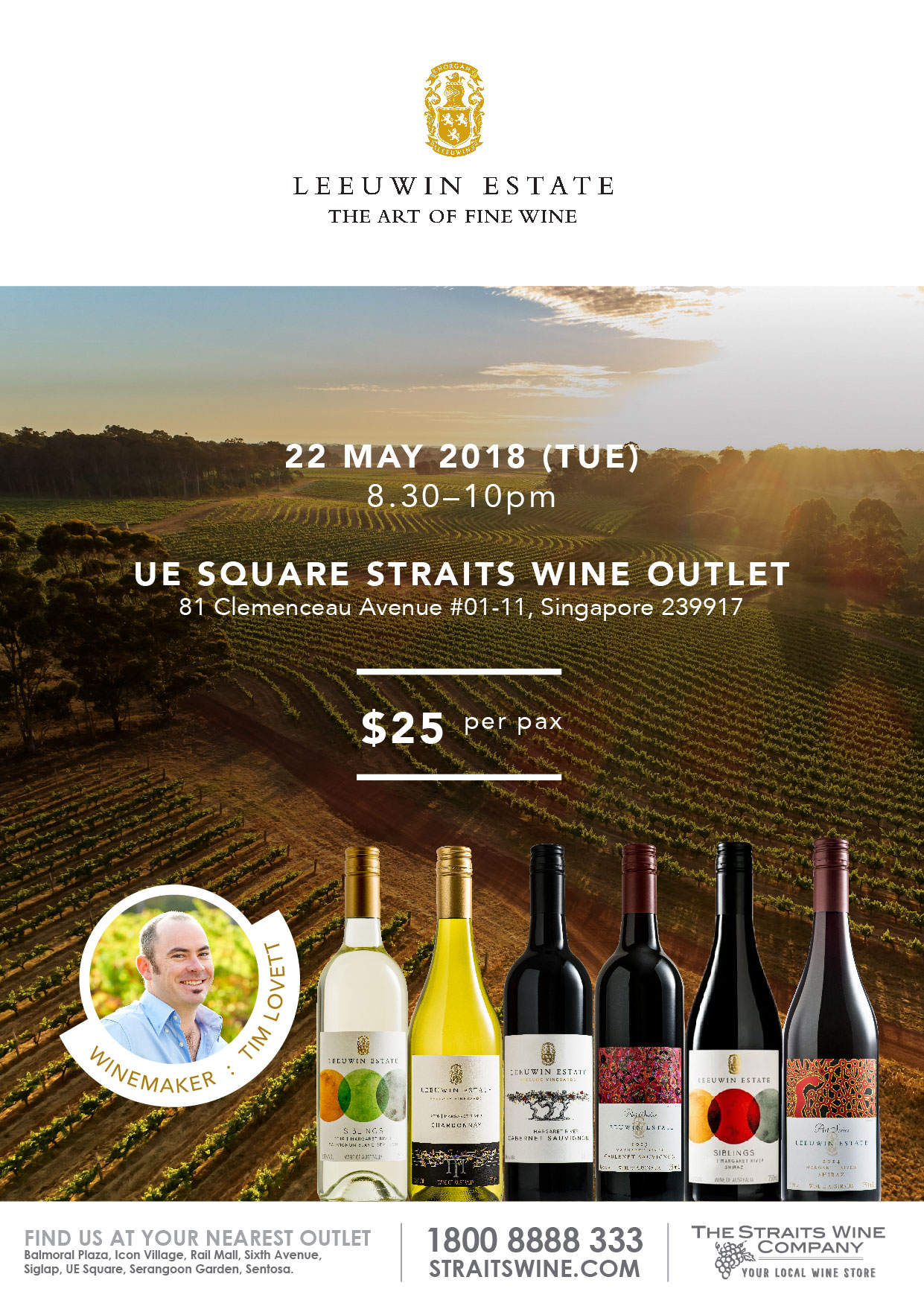 Leeuwin Estate is a boutique, family owned and operated winery located in the picturesque Margaret River district, Western Australia. One of the iconic wineries of Australia, it has earned an international reputation for making wines which rank alongside the world's finest, and now exports to over 30 countries. Its world acclaimed Art Series features commissioned artworks from some of Australi's brightest talents.
Come to our UE Square Retail shop and meet Tim Lovett, Leeuwin Estate's passionate winemaker and discover one of the finest white and red wines from Australia.
Wine for tasting:
LEEUWIN ESTATE PRELUDE CHARDONNAY
LEEUWIN ESTATE ART SERIES SAUVIGNON BLANC
LEEUWIN ESTATE SIBLINGS SHIRAZ
LEEUWIN ESTATE ART SERIES SHIRAZ
LEEUWIN ESTATE PRELUDE CABERNET SAUVIGNON 2013
LEEUWIN ESTATE ART SERIES CABERNET SAUVIGNON 2013
The event takes place in our UE Square Straits Wine Outlet - 81 Clemenceau Avenue #01-11 SIngapore 239917.
Ticket for only $25 !