Description
Lego Serious Play (Youth Edition Ages 9-16) - 10X Creativity, Memory & Success
23 Dec 17 | Sat | Sabah, Malaysia | 9 - 5pm
(Location to be annouced shortly)
Parents:
Are your kids/youth glued to the phones, ipads or gadets?
Want them to improve in their memory, creativity or problem solving skills?
Introducing LEGO® SERIOUS PLAY® for Youth Edition (Ages 10 to 16)
The LEGO® SERIOUS PLAY® methodology is an innovative process designed to enhance innovation and business performance. Based on research which shows that this kind of hands-on, minds-on learning produces a deeper, more meaningful understanding of the world and its possibilities, the LEGO® SERIOUS PLAY® methodology deepens the reflection process and supports an effective dialogue – for everyone in the organization.
The LEGO® SERIOUS PLAY® methodology is an innovative, experimental process designed to enhance innovation and business performance.
"You can learn more about a person in an hour of play than you can from a lifetime of conversation"
Plato
What to Expect in this one day workshop?
In this specially curated one day workshop, your child will experience:
1) Lego for Problem Solving - Learn how lego can be used to solve complex problems through the metaphors of Lego to create solutions that expand the horizon of the brain.
2) Lego for Young leadership and Teamwork - There will be team exercises where leadership and team work will be empolyed to develop the leader within.
3) Lego to 10X memory - To improve memory, you will learn how to use lego memory technique to increase retention and recall.
4) Lego for Creativity and Innovation - Access the right brain to enhance the your inner potential and creativity.
Who is this for?
- Future Leaders and Powerful Teamplayer
- Youth who want to imrpove their memor yand creativity
- Youth who want to go into entreprenuership and enterprise
- Youth who have a desire to grow and become better
- Parents who want the best for their child
When is it?
9 Dec 17 (Saturday) 9am to 5pm (Meal will be provided for youth)
Ages 9 - 16
Limited seating only.
Whats the price of the workshop?
The workshop uses only Original Lego Materials and our trainer and speaker is certified LEGO® SERIOUS PLAY® method from Singapore.
You will recieve:
- A certificed of Achievement
- Experience of Lego for Success (Creativity, Memory and Problem Solving)
- Lego 10X Blueprint (a systematic process to create massive results with lego)
- one lego pack to bring home
- An experience unparrelleled
Price: 1500RM per pax
Special Early Bird Deal: Register before 15 Nov 17
(recieve a special exclusive group coaching session after the class for the first 10pax)
2 Pax Deal: 2888 RM
4 Pax Deal: 5588 RM
Why now?

When will be a better time to invest in your child to kickstart their 2018 with new skill and knowledge to help them succeed in their class and community. Do not miss this opportunity to give your child the edge above the rest. Spend the holiday at this incredible workshop where your child will learn and growth through the Power of Play. Register your seats today. Limited seating only.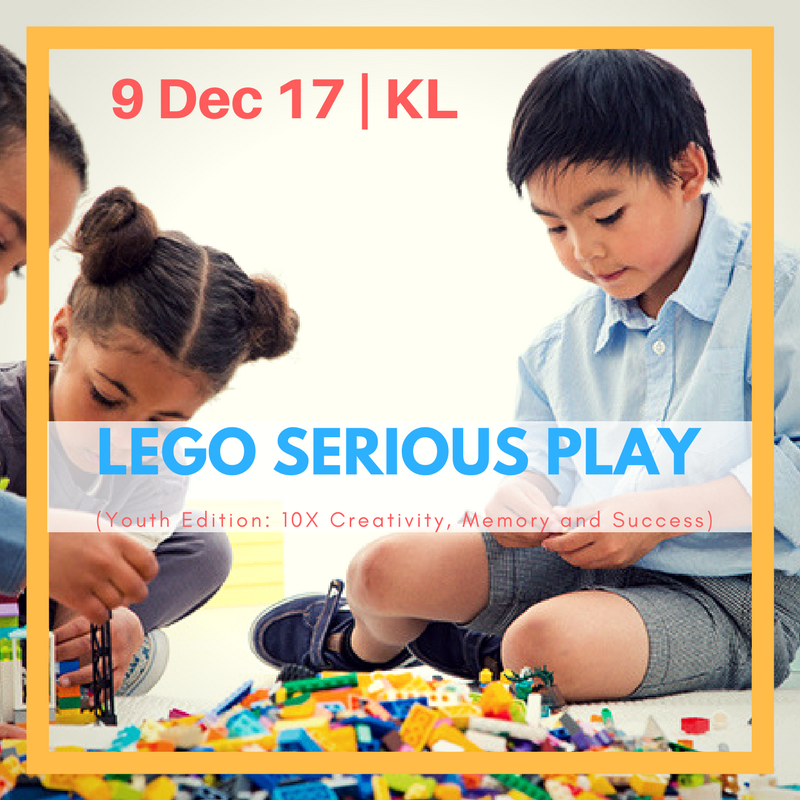 Who will be speaking and teaching?
Jedidiah Alex is a leading expert in using Lego for strategic thinking, problem solving and creativity. He is from Singapore and will be coming to Malaysia for this one day event to inspire and create massive impact for the youth. He has been coaching and training corporates and youths for over 12 years, author and speaker. He is certifed by Lego to facilitate the LEGO® SERIOUS PLAY® method. He is also a certifed Master Coach in NLP, ICF.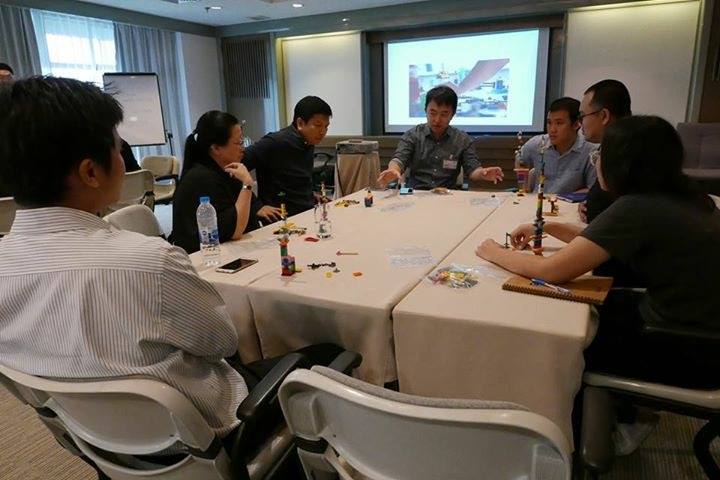 What is LEGO® SERIOUS PLAY®?
The LEGO® SERIOUS PLAY® methodology is built upon a process which stems from the heart of LEGO elements and the LEGO building system. Looking for a tool to unlock imagination and innovation within the company, the LEGO Group realized that a solution might be found in the LEGO® System in Play itself: just as the LEGO Group had been inspiring children to 'build their dreams' for decades, so perhaps adults could be asked to build their visions for future strategy.
The idea of the LEGO® SERIOUS PLAY® methodology originated in 1996 when the two professors Johan Roos and Bart Victor at IMD in Switzerland and LEGO Group CEO and owner Kjeld Kirk Kristiansen were exploring alternative strategic planning tools and systems. They developed an understanding of the value of employees and the concept of an evolving, adaptive strategy that included using LEGO elements as three-dimensional models of business issues and challenges. The strategy was named LEGO® SERIOUS PLAY®. Together they formed a company called Executive Discovery Ltd., which developed and launched the LEGO® SERIOUS PLAY® methodology.
To fully harvest the insight, ideas and imagination available in your organization or individual, the LEGO® SERIOUS PLAY® methodology taps into the human ability to imagine – to describe and make sense of the business at hand, to initiate change and improvement, and even to create something radically new.
At its core, it is about solving complex issues by building models using LEGO bricks. The metaphors in the models serve as the basis for group discussion, knowledge sharing and problem solving and help foster creative thinking and finding unique solutions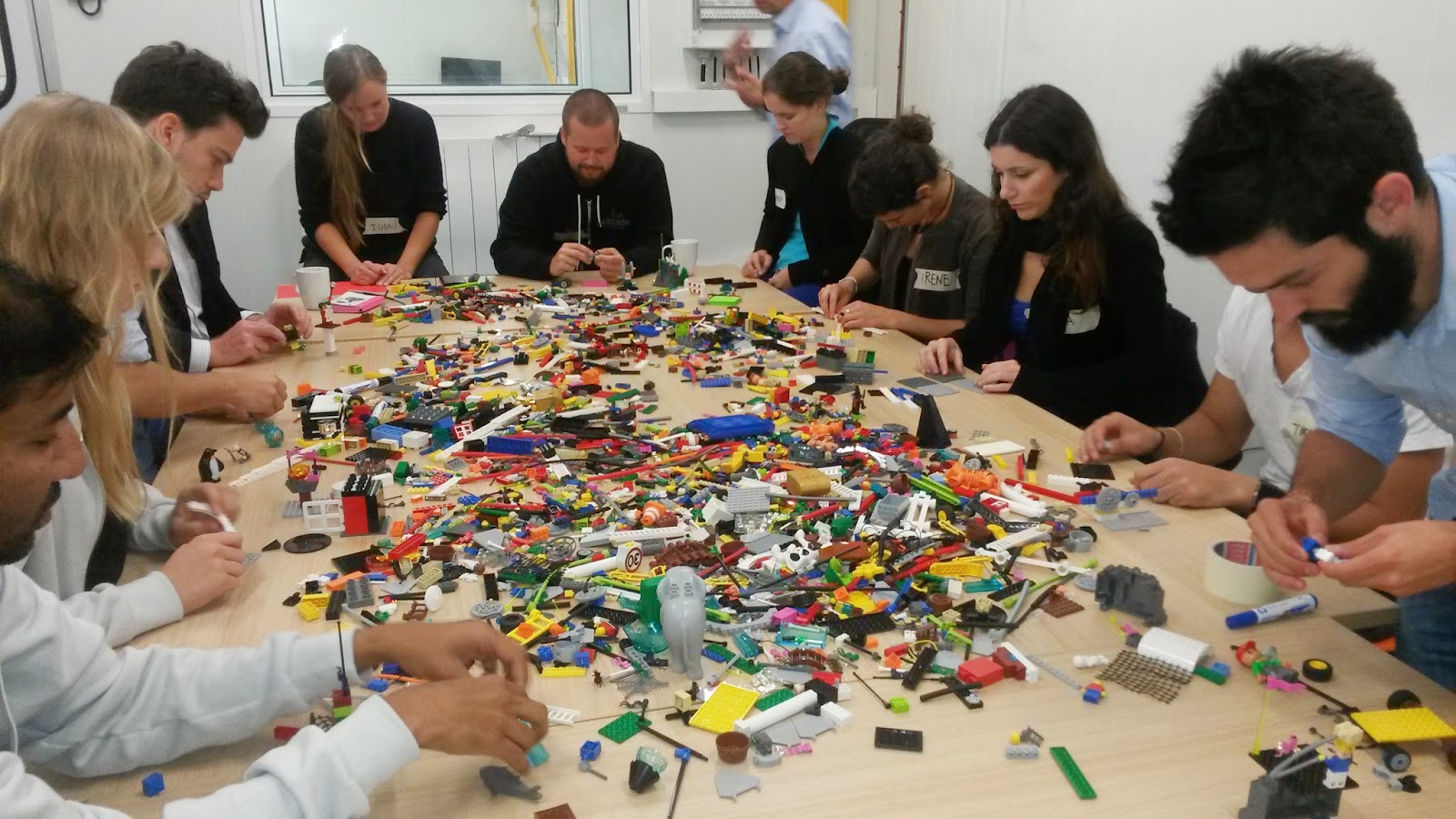 How can Lego improve Creativity and Innovation?
Like the Design thinking, innovation start with empathy, as the ability to understand your customers in order to answer their needs with a new solution.
Lego Serious Play can fuel your creativity with physical object that make your ideas tangible. Let's look all along the design thinking process how Lego can helps you.
1 . Empathy: You can use Legos for creating persona by building all touchpoints and storytelling how your customer lives in.
2. Define: Represent all your resources, constraints and needs with Lego, these are the bricks you have to build your solution.
3. Ideate: Give random Legos to the participants and ask them how they can solve your problem.
4. Prototype: You can prototype your idea/service with Lego to show how it works and how each piece of your solution fit together. It can be totally metaphorical.
5. Test & Iterate: Take pictures of your prototypes and show it to different stakeholders. Iterate in function of their feedback.
What's the next step?
Register your seat today to avoid disappointment. We only have limited seating.