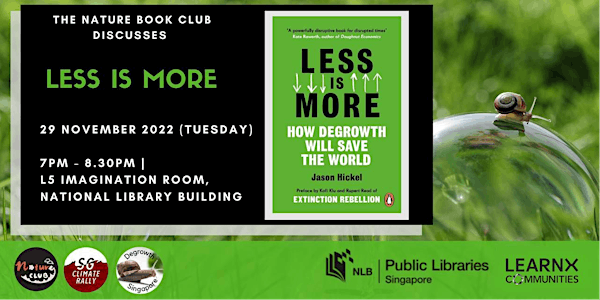 Less is More | The Nature Book Club
We find out more about an alternative vision of a post-growth capitalism based on a philosophy of Degrowth proposed by Jason Hickel.
When and where
Location
National Library Building, Imagination Room 100 Victoria Street Singapore, 188064 Singapore
About this event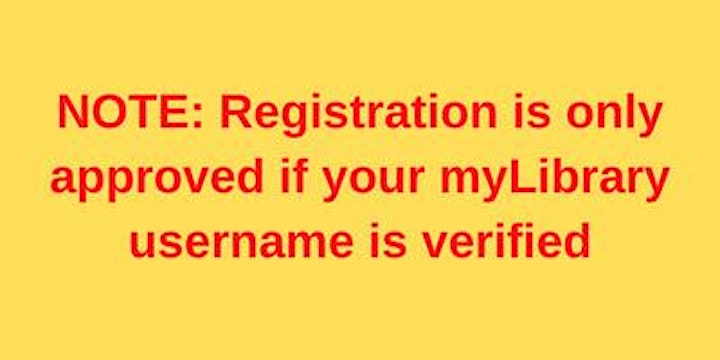 Important Notice
This programme/event is open to members of the National Library Board, Singapore. Please ensure you have your myLibrary username on hand before proceeding with the registration. If you do not have a myLibrary username, you can create one here: https://account.nlb.gov.sg/.
About the Event
"Degrowth stands for de-colonisation, of both lands and peoples and even our minds. It stands for the de-enclosure of commons, the de-commodification of public goods, and the de-intensification of work and life. It stands for the de-thingification of humans and nature, and the de-escalation of ecological crisis. Degrowth begins as a process of taking less. But in the end it opens up whole vistas of possibility." - Jason Hickel.
Although the world has finally awakened to the reality of the climate crisis and ecological collapse, we continue to see proposed solutions that perpetuate the existing system of pro-growth capitalism. Instead of changing deeper structural causes, the solutions revolve around utilizing technological innovations to spur more economic green growth. But what if these solutions (defined as green capitalism) do not work nor deliver as promised?
One powerful revolutionary response has been the degrowth movement, which seeks to replace this dominant system of exploitation and perpetual expansion with one that is more caring, sustainable, just and environmentally conscientious. We invite you to join us for this session as we discuss the criticisms of green capitalism and explore the possibilities of a post-capitalist future from the degrowth perspective.      
Please be prepared to actively participate in these book discussions. You can read the book ahead of the session, or just come with a curious mind to share your thoughts on this topic!
*Excerpts will be sent to you beforehand