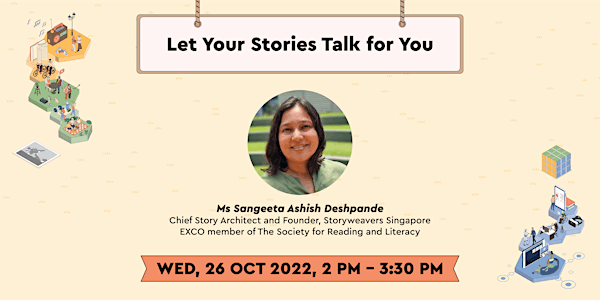 Let Your Stories Talk for You | TOYL Celebration
Uncover the immense potential of storytelling.
About this event
Stories can be found in every culture and are often used as a tool to communicate. They are versatile and powerful, taking on different meanings depending on the storyteller's intention and the context in which they are told. 
This talk will discuss the impact of storytelling and how it can be used for different purposes, from personal recounts, to professional branding, and even teaching and entertainment. Pick up tips on how to deliver your intended message more effectively through the stories you tell. 
This programme is organised in collaboration with The Society for Reading and Literacy (SRL).
TOYL x Arts Exchange is an arts appreciation programme series for those aged 50 and above. Widen your perspective on arts and culture through the talks and immerse yourself in the different art forms.
About Time of Your Life Celebration 2022
Connections: Past, Present and Future
How can we make the journey of ageing a better one? By reconnecting to our past, examining our present, and striving towards the future, we will reimagine how this voyage can be made more gratifying. Join us to connect with gerontology experts and community partners as we delve into facets of ageing like caregiving, gerontechnology, lifelong learning, and physical and mental well-being.
Jointly brought to you by the National Library Board (NLB) and Singapore University of Social Sciences (SUSS).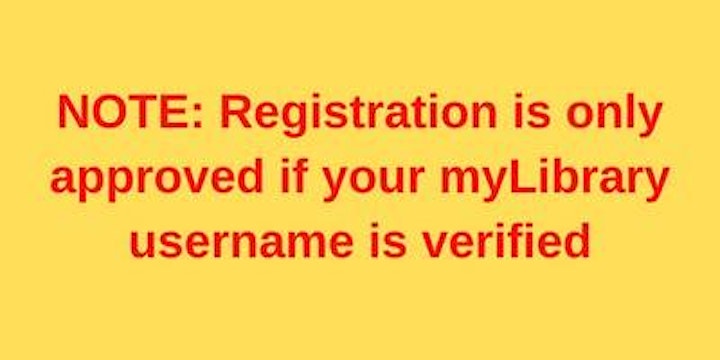 Important Notice 
This programme/event is open to members of the National Library Board, Singapore and those who are aged 50 years and above. Please ensure you have your myLibrary username on hand before proceeding with the registration. If you do not have a myLibrary username, you can create one here: https://account.nlb.gov.sg/. 
About the Instructor
Sangeeta Deshpande has over 15 years of professional experience in Southeast Asia. She is also an EXCO member of The Society for Reading and Literacy. Through the course of her career, she has transitioned from a highly technical role to entrepreneurship, founding a real estate business in 2006 and a training business in 2015. With her background in storytelling, she has designed and facilitated courses using the concept of storytelling for greater impact. Over the past 5 years, she has touched thousands of lives with her interventions and workshops on confidence, power of personal narrative, and communication.
Unsure how to register for our programme? 
Refer to these guides for more information. 
Online Programme/Event Administrative Information 
This programme is conducted entirely online. You may access Zoom via the app or using a web browser 
Please note that photos and/or videos of this programme and its participants may be taken. By registering for this programme, you agree that NLB may take photographs and/or videos of you (or your child as applicable) and use the images and/or videos including to archive, exhibit and publish them for publicity or any other NLB purposes. 
Please ensure that you enter a valid email address as you will receive an email with the link to the online programme/event  
The link of the programme should not be shared with others 
Do ensure you have a strong internet connection. Using your mobile data is not recommended 
The National Library Board, Singapore (NLB) reserves the right in its absolute discretion to disqualify or refuse admission to any registrant without any reason and notice