Description
#letsTalk series is a session to openly discuss trending topics. Moderated and hosted by several enablers, the conversation is open to the audience as well to speak and share of their strategies, thoughts and experiences. The objective of #letsTalk sessions is to share knowledge with others, network and collaborate.
In this open session, we will be discussing on:
When and how to pitch for investments?
How to evaluate a company value?
The various stages of capital funding
The role of VCs, angel investors and family offices
The support a start up needs after investment
Planning the pathway and illustrating ideas towards a right exit
Alternative ways of raising capital - including controversial topic of raising through cryptocurrency
We will be enjoying an informal banter session as well with YOU sharing your experiences, obstacles and struggles with capital raising.
Who should attend this discussion?
Entrepreneurs
Business Owners
Freelancers
Students
Who are your co-hosts? As co-host we share our experiences to lead the discussion, and enable the audience to connect back the same. For this session, we have invited experts in the area of investment.
Leza Parker - Angel Investors & Family Offices
Ben Lim - Venture Capitalist & Accelerator
Mark Pui - ICO advisor and Investor
Moderated by Alexander Klenk, CFO of SC Beauty Network
What else will you get?
2 hours of high engagement and open interaction
Networking opportunities
Publicity from event coverage (after event)
Light refreshments
Free Lifetime Spendless Academy account
USD 200 voucher for Spendless Creative Studio Services
Spendless Creative Studio is a digital marketing agency that also provides professional services from website and app development, graphic design, event planning, social media marketing, content writing and more.

Spendless Academy is a educational platform with more than 300 webinars from trainers, speakers and educators all over the world coaching on digital marketing, business, finance, legal, marketing, sales and more. It also features CEOs, entrepreneurs, corporate professionals who share their experiences through live story telling, allowing participants to tap onto real experiences. Spendless Academy serves more than 10 universities globally, since it started in 2018.
What happens after you secure your ticket?
We will send you an email two days before the course, to remind you to make it that evening.

Why the fee?
This is a open discussion with no intention for profit, we are here to cover basic costs of logistics and food provided for the event - hence the small charge of RM 20 per person.
Event Sponsorship
We are most privileged for the venue sponsorship by Co.@The Row and Global Changemaker Foundation.
More about our Guests
Ben Lim, Venture Capitalist & Accelerator
Ben Lim is the General Partner at NEXEA, an early Startup Accelerator, Angel Network and Venture Capital. NEXEA has invested in more than 30 Startups across Southeast Asia and is known for creating value in their investments. NEXEA is backed by experienced entrepreneurs who have done their M&As and IPOs or are CEOs of publicly listed companies. More importantly, they want to give back to the next wave of entrepreneurs.
Ben founded NEXEA together with a few partners and has since managed the deal flow and investments into Startups. He also ran 3 Accelerator programs with Watchtower & Friends and Sunway iLabs and a few other corporate partners like AWS, Google Cloud, Microsoft Cloud and Digital Ocean.
He has deep experience in validating Startups from MVP to investability, as well as fundraising for Startups. Ben has advised over 1000 Startups in fundraising and the fundamentals of a Startup over the years.

Mark Pui, ICO Advisor & Investor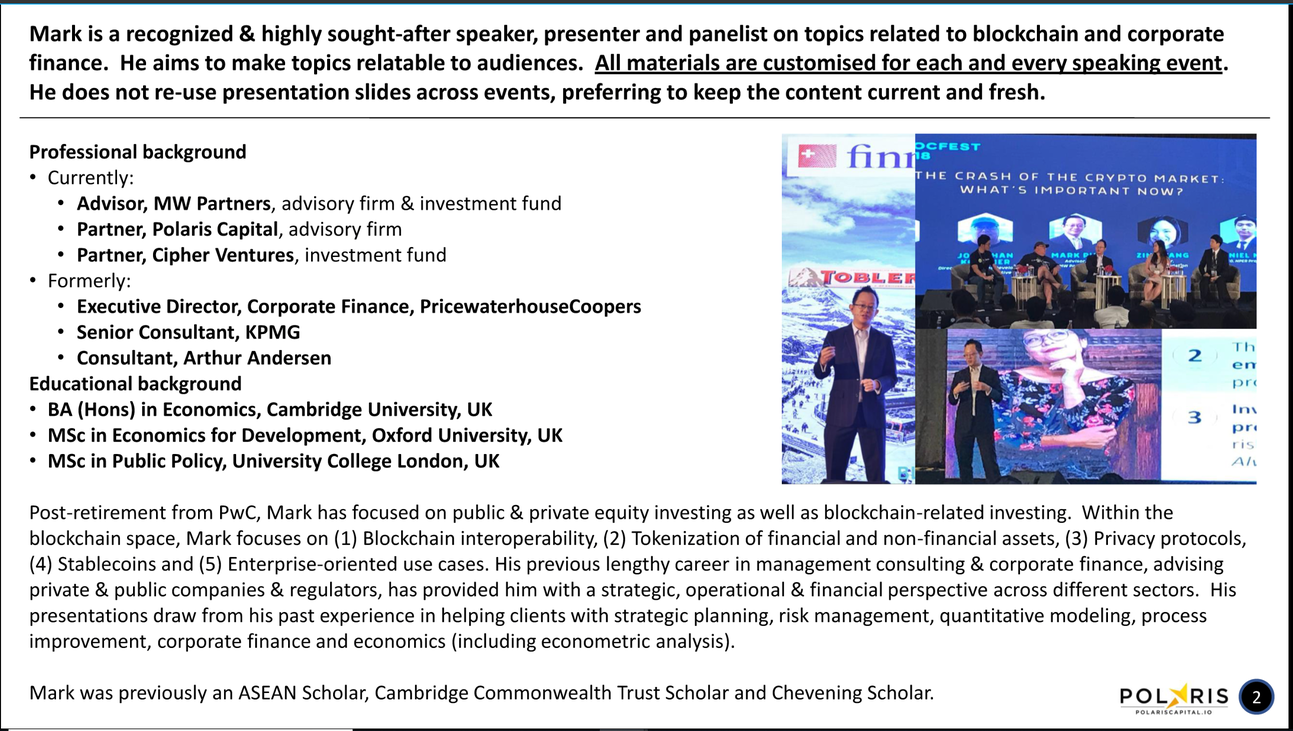 This event is also supported by:
Catalyst
As part of a community based initiative, we believe in creating the absolute experience that focuses on you, the community and dedicated to fostering entrepreneurship to strengthen the community as an ecosystem. We bring together entrepreneurs, student-preneurs, professionals, growth-hackers, tech-geeks, and startup enthusiasts with the goal of growing entrepreneurial ecosystem in our community, Kota Kemuning. Therefore, our tagline "Bridging People, Building Community"

WE ARE SO LOOKING FORWARD TO MEET YOU.
Regretfully, we can only house a maximum of 40 people for this event. Please secure a seat early to avoid disapppointment, please encourage some friends to attend who might also benefit from this discussion.
---
Organizer Information : Leza Parker
To read more of Leza Parker's achievements, please follow her on LinkedIn.

Some of Leza Parker's media feature include:
Listen to some of podcast recorded of Leza Parker:
You Tube Videos of Leza's Past Talks Recording: