Description
There are approximately 290 people who were homeless, destitute or sleeping rough in Singapore and obtain support and assistance from the Ministry of Social and Family Development annually between 2016 and 2018. With over 25% of its population aged above 65, Queenstown has one of the highest proportion of elderly residents.
Hear Dr Ng Kok Hoe from Lee Kuan Yew School of Public Policy (LKYSPP) and find out more about homelessness in Queenstown and Singapore.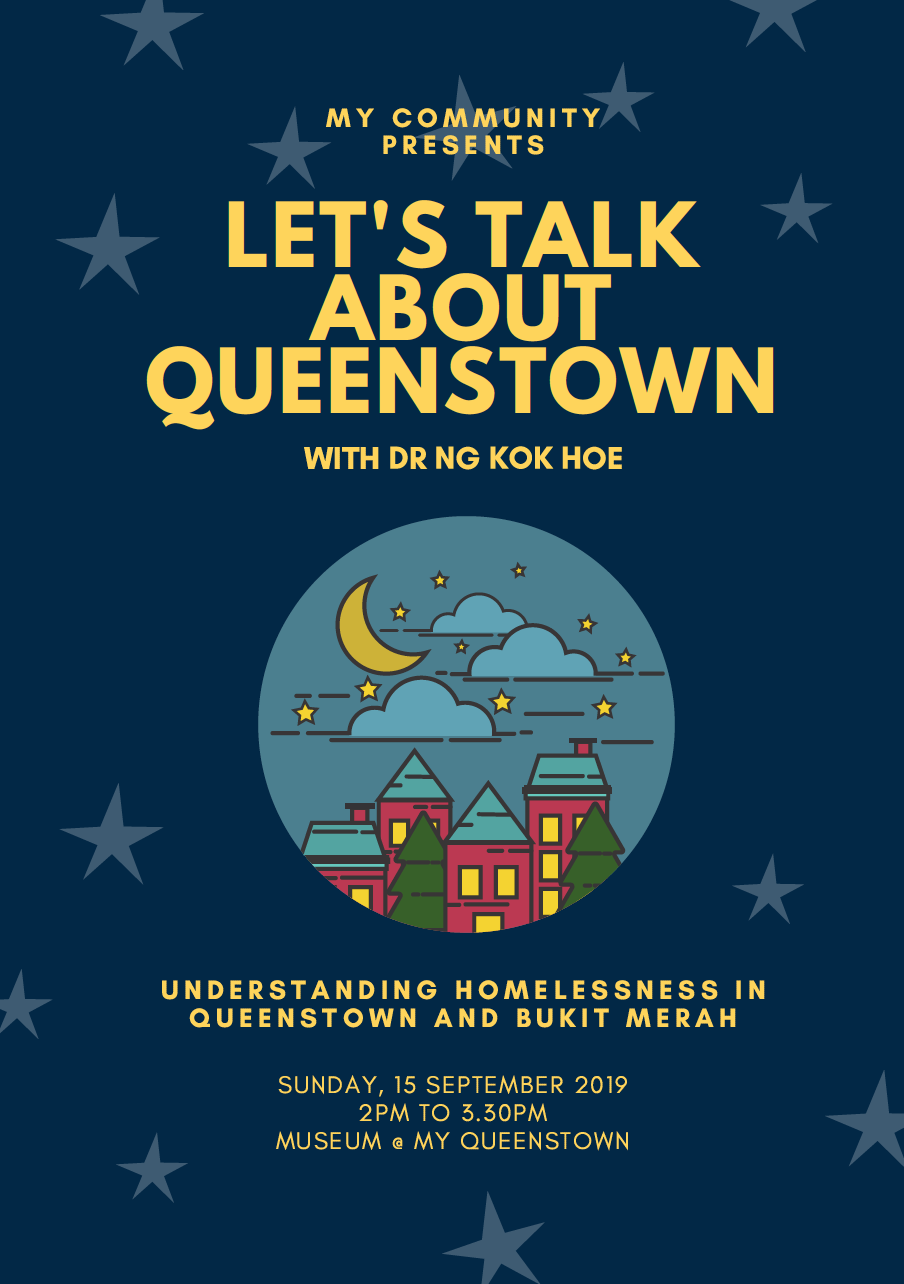 About the speakers
Ng Kok Hoe is Assistant Professor at the Lee Kuan Yew School of Public Policy. He received his PhD and MSc degrees from the London School of Economics and Political Science (LSE). He previously worked in the Singapore civil service and continues to consult for the government and the voluntary sector on social policy issues and social service research.

Kok Hoe's research is concerned with ageing and poverty, old-age pensions and income security, public housing policy, social housing, and community-based social interventions.
About Let's Talk About Queenstown
"Let's Talk About Queenstown" is a seminar series organised by My Community where residents and participants can get to know about the different aspects of Queenstown through professionals and experts. The series take place on every 3rd Sunday of the month.
Duration & Meeting Place
Approximate Duration: 1.5 hours (2pm to 3.30pm)
Sunday, 15 September 2019
Language: English
Venue: Museum @ My Queenstown (Block 46-3 Commonwealth Drive 01-388 Singapore 140463)