Description
Dear Investor, Do you want to learn:
How to value a stock/ company with just 5 mins of your time?
How to differentiate good and bad companies according to a simple GEM formula?
All these can be done from the comfort of your home!
You Don't Have To:
- Spend days just to do financial research
- Have deep financial knowledge before you start investing
- Develop any technical skills
- Invest using a complicated system
It's 99% done and set up for you!
Only requires 1% of your effort!
NO Headaches, NO Worries, NO Frustration for you!
100% FREE Access for US, Singapore and HK stocks. Fundamental data updated monthly, stock prices updated in realtime !
YOU CAN NOW INVEST LIKE AN EXPERT!
BE IN CONTROL OF YOUR INVESTMENT!
Highly recommend this simple yet powerful social investment app to those who have difficulties to extract FINANCIAL INFO from the tons of data in the market!
Download & try it now for FREE to find out the GEM of Legends of Investing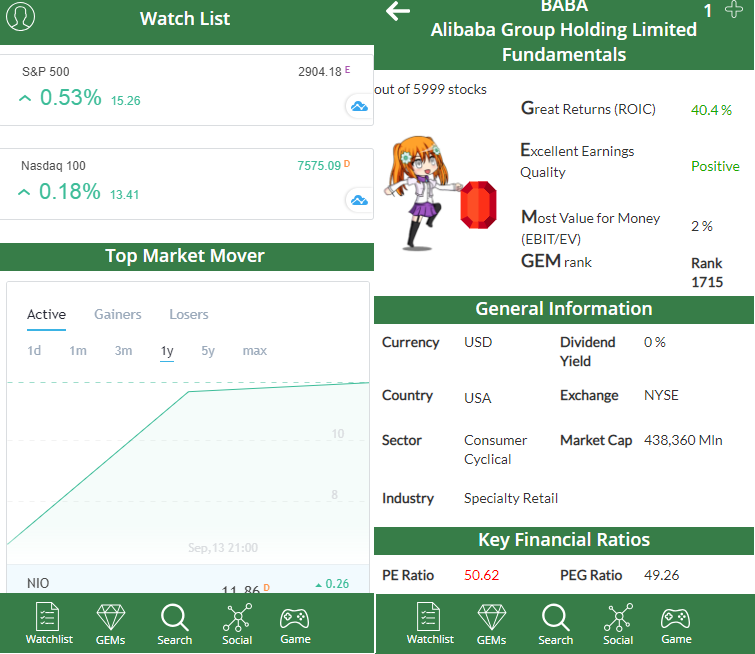 Here is the way to install your app to the home screen for non android phone.
Step 1. Press https://legendsofinvesting.scaleuptechs.com
Step 2. From the menu button of your browser, click add to home screen
The app will be installed to your home screen
For android phone,
Download on your phone from the link below:
http://bit.do/legendsofinvestingandroid