Description
Calling for aspiring entrepreneurs and start-ups: Win the competition and get your app built for free by DevHse.
Join us on the 16 March as we reveal the details on how you can excel this competition!
Visit us on Facebook as we update important information that you will need to know: https://www.facebook.com/devhse/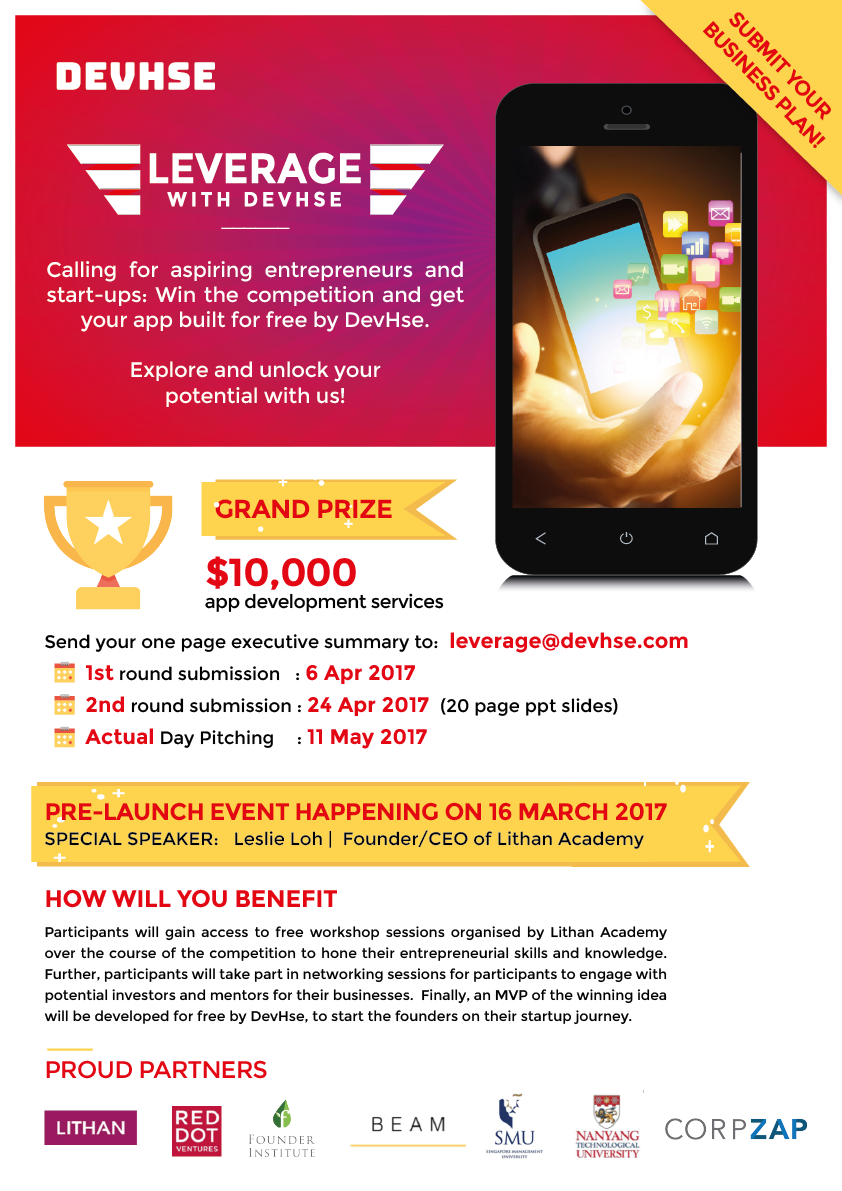 22nd March 2017, 7pm - Lean Startup Workshop by Lithan Academy
Turning your startup dreams into reality is tricky if not downright confusing to many of us. The ability balance all stakeholders and business factors as well as identify the true path to success can be learnt.
Lithan supports your journey through this competition with a Lean Startup Workshop, happening on the 22nd March, 7pm at Tribe by TEC.
Join our team of experienced mentors and entrepreneurs as we craft your go-to-market plan for you. Identify the necessary factors for the birth of a startup, and produce a Lean Business Canvas that distills the core value proposition of your startup idea. Brainstorm and test your concepts with your peers and industry experts.
Specially arranged in collaboration with Tribe and DevHse, each team regardless of size may sign-up for the promotional fee of $50.
You get one shot at success for this competition, don't handicap yourself by missing out!